Message us on Facebook about this internship!
Read student reviews on GoOverseas and GoAbroad!
Want to gain a unique career experience? Ready to travel internationally with both independence and support? Consider joining one of our incredible veterinary internships abroad!
Why Choose An Internship?
Our veterinary internships abroad offer students an amazing opportunity to pursue their love of travel while also earning valuable career experience. Compared to our study abroad programs, our internships give students more flexibility when traveling. They're perfect for students who want to gain hands-on experience but with the freedom to travel and spend time on their own. They're also great for those who don't want to navigate the logistics of finding and vetting their own internship opportunity or housing abroad.
Similar to traditional internships, our veterinary internships abroad provide placement with one of our partner projects. Through this placement, you'll have a set place to intern each day where you'll shadow, observe, or assist as needed. These internships provide experience that can be used on a resume and some colleges and universities may even accept internship credit for them.
Please note that Loop Abroad internships are quite different from Loop Abroad programs. You will not have a Loop Abroad staff member with you each day, you do not have a Loop Abroad teaching vet, and you do not have activities and transportation scheduled and provided for you. Internships offer you the flexibility of traveling and exploring on your own with the safety and support of an in-country support coordinator, as well as a traditional shadowing internship placement at one of our partner projects. At all internships, you should expect to be on-site approximately 35-40 hours per week, Monday to Friday.
Who It's For
This placement can take a maximum of two students at a time to ensure that interns get maximum opportunities to learn from the veterinarians and shadow. Must be 18+ to apply. 
Veterinary students will be given placement preference over undergraduates. Undergraduates are welcome to apply but encouraged to include in their resume any relevant experience or coursework for consideration. 
If you and a friend are applying together and would like to intern together and be housed together, please contact us at [email protected] to assist you.
Overview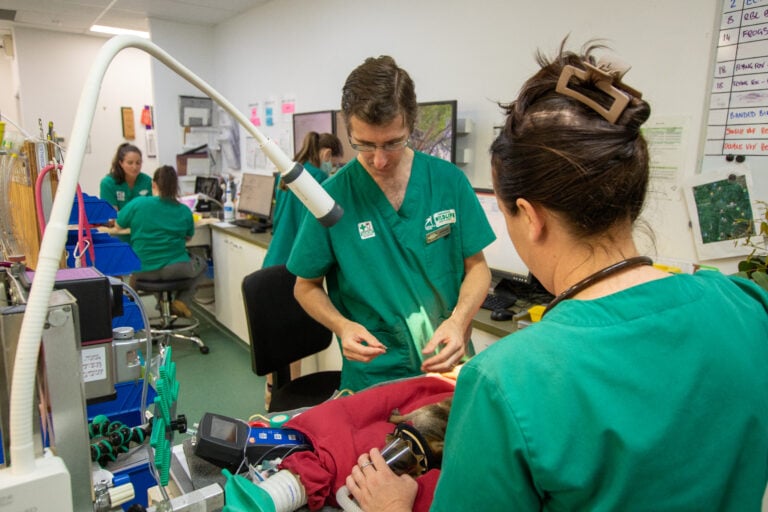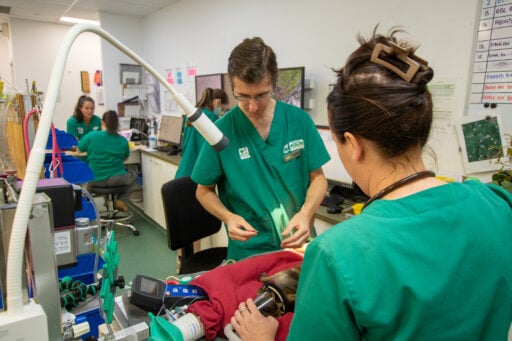 This exciting internship offers the opportunity to work with veterinary professionals at this state-of-the-art hospital that sees over 12,000 patients each year and has 34 years of experience. One of the busiest wildlife hospitals in the world, Currumbin's mission is to rescue, rehabilitate and release animals back into the wild. Participate in daily clinical hours including observing rounds, surgeries and treatments, with the potential to assist at the sanctuary at times.
This internship puts you in the hospital full-time with approximately 8 vet shadowing hours each work day! You will have the chance to work with species such as echidnas, koalas, black flying foxes, Eastern water dragons, lorikeets and kookaburras all while having free time to explore all of the outdoor adventures that Australia's iconic Gold Coast has to offer. This amazing landscape combines beaches, brushland, rainforest and incredible waterfalls! 
This internship is perfect for students looking for veterinary shadowing experience in a wildlife hospital setting.
Highlights
Activities may include (depends on what is at the sanctuary at the time of internship):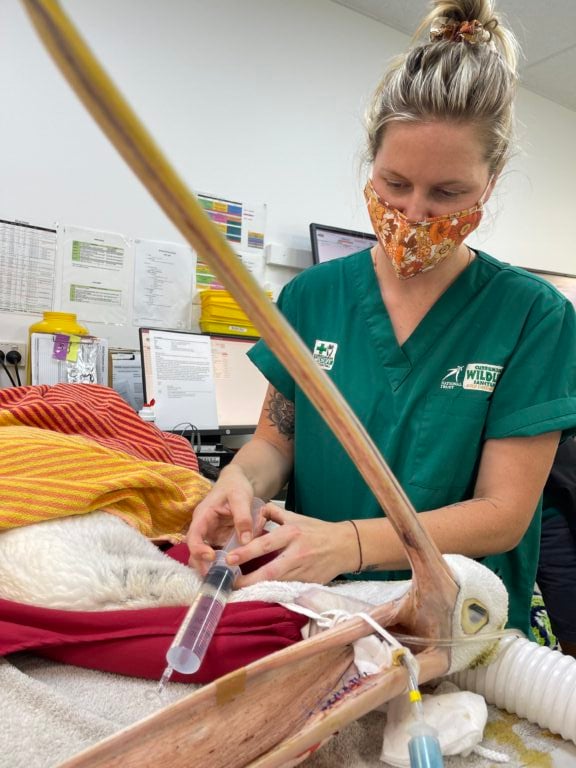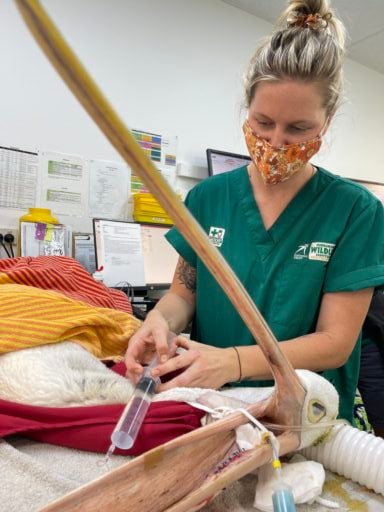 Exposure to a dynamic and challenging environment, working alongside experienced wildlife vets, stock vets, and nurses. 

Shadow a team of three to four wildlife vets. 

Observe a wide range of diagnostic and surgical procedures such as; direct radiology, ultrasonography, both rigid and flexible endoscopy and smear/cytology examination.

Be involved in the rescue and release of patients when available.

Experience the beautiful Gold Coast and all the activities that it has to offer!  Tours can be booked at your housing upon arrival for surfing, boat trips, sand boarding and more!
Dates and Tuition
The duration of the internship will be at least 2 weeks and maximum of 4 weeks. Cost by week listed below. In order to plan your budget accordingly, please note that Australia has a high cost of living and that food is typically more expensive than in the United States.
2 weeks: $3,900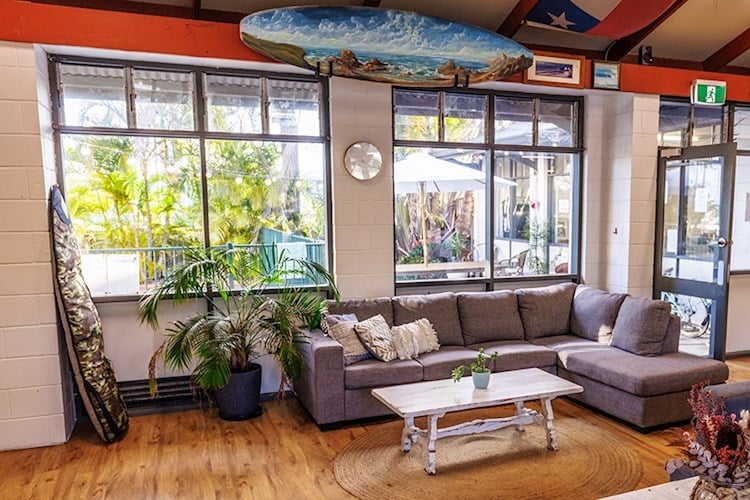 3 weeks: $5,850
4 weeks: $7,800
Included: housing, daily supervision by CWS staff, 24/7 emergency support by phone, orientation, and pre-trip assistance
Not included: flight (Gold Coast Airport), other travel expenses, meals, medical insurance, and entertainment expenses.
Housing and Meals
Housing is a ten-minute trip to the sanctuary on public transportation. Provided housing is a private room in a youth hostel, which includes common areas and facilities to cook meals. Private rooms included linens and towels, fan, table and chairs, wifi, and lockers. There are restaurants within walking distance and supermarkets accessible by public transport. Swimming pool and tour desk are available on site.
Public transportation (bus) is accessible from the housing and CWS.
Lunch is available for purchase at the cafeteria at CWS (approx $10-$20), or you can bring your own lunch.