Message us on Facebook about this internship!
Read student reviews on GoOverseas and GoAbroad!
Want to gain a unique career experience? Ready to travel internationally with both independence and support? Consider joining one of our incredible veterinary internships abroad!
Why Choose An Internship?
Our veterinary internships abroad offer students an amazing opportunity to pursue their love of travel while also earning valuable career experience. Compared to our study abroad programs, our internships give students more flexibility when traveling. They're perfect for students who want to gain hands-on experience but with the freedom to travel and spend time on their own. They're also great for those who don't want to navigate the logistics of finding and vetting their own internship opportunity or housing abroad.
Similar to traditional internships, our veterinary internships abroad provide placement with one of our partner projects. Through this placement, you'll have a set place to intern each day where you'll shadow, observe, or assist as needed. These internships provide experience that can be used on a resume and some colleges and universities may even accept internship credit for them.
Please note that Loop Abroad internships are quite different from Loop Abroad programs. You will not have a Loop Abroad staff member with you each day, you do not have a Loop Abroad teaching vet, and you do not have activities and transportation scheduled and provided for you. Internships offer you the flexibility of traveling and exploring on your own with the safety and support of an in-country support coordinator, as well as a traditional shadowing internship placement at one of our partner projects. At all internships, you should expect to be on-site approximately 35-40 hours per week, Monday to Friday.
Who It's For
The externship will focus on Pre-Vet students seeking to gain veterinary shadowing hours required to be able to apply for Vet Schools. Students should have a deep interest in wildlife conservation and the capacity to work in a clinical setting in challenging conditions. Interns should be aware that they will be working with wild animals, which may present harm to them or expose them to zoonotic disease. Because of this, interns are required to have rabies and tetanus vaccinations for this position.
If you and a friend are applying together and would like to intern together and be housed together, please contact us at[email protected] to assist you.
All participants must be fully vaccinated against COVID-19, rabies, and up-to-date on tetanus. No exceptions or exemptions can be made at this time. Must be 18+ to apply.
Overview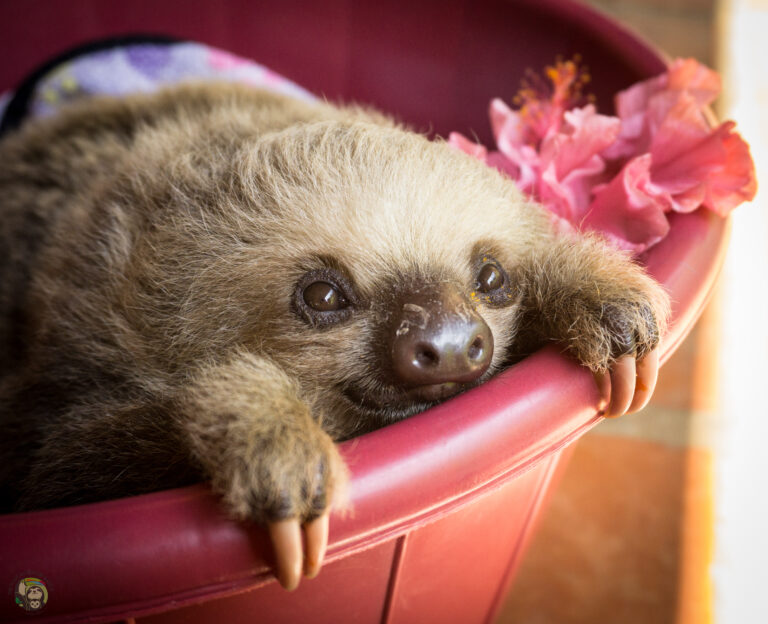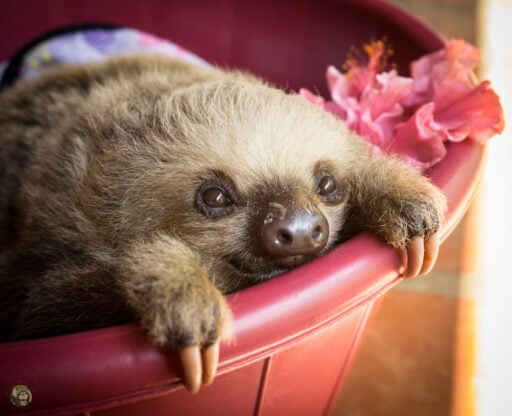 This is a practical externship that will be focused on shadowing the veterinarian supervisors on their day-to-day routine; by shadowing the medical staff at Toucan Rescue Ranch, the student will have the opportunity to learn basic concepts of internal medicine; anesthesia, x rays, pathology, blood work, wound management, and when the opportunity arises assistance in bland tissue surgeries.
As well, by shadowing the veterinarian supervisors at Headquarters the student will be able to learn concepts of zoological medicine by observing nutritional approaches, enrichment techniques, and other methods within preventive medicine protocols in place for wildlife species at the Sanctuary, which includes different species of birds and mammals such as Great Green Macaws, Parrots, Spectacled Owls, Porcupines, Spider Monkeys, Kinkajous.
This internship will give interns a deeper understanding of the role of a wildlife veterinarian in regard to wildlife management and vet medicine in a sanctuary and rescue center setting. Interns will also touch on wildlife in emerging zoonotic diseases and the importance of wildlife veterinarians in preventing said diseases.
Highlights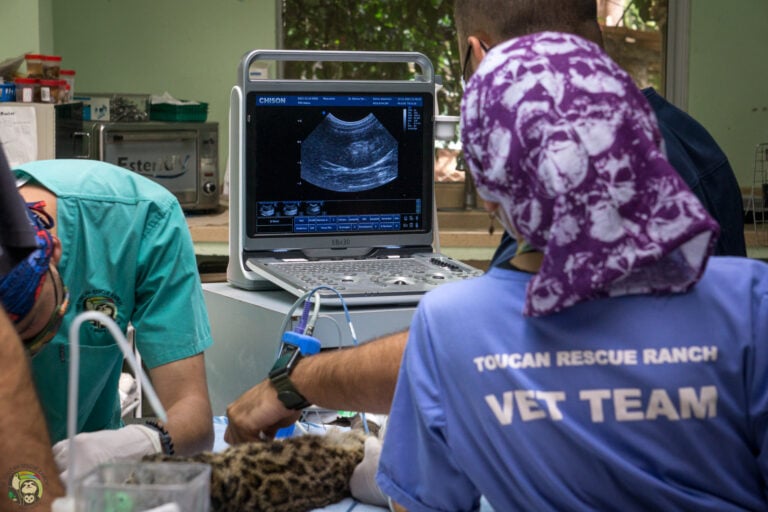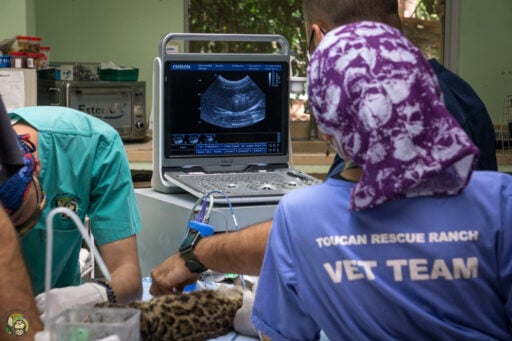 Aid in the intake of animals and complete all routine medical forms.
Assist in preventive medicine and treatments and potentially observe surgeries.
Routine cleaning and upkeep of the clinic and quarantine facilities as well as aiding in the cleanliness of the areas occupied by animals.
Hand-feed critical care animals and orphans
Assisting the Sloth Rehabilitation team, which may include feeding sloths, syringe feed milk, aiding in defecation of sloths, cleaning, and enrichment.
Potentially participate in the rewilding of animals
Supervise or conduct rounds on collecting animals in the sanctuary to ensure animal welfare.
Participate in routine lab work, including blood work and parasitology diagnostic techniques.
Tuition
The duration of the internship will be at least 2 weeks and maximum of 12 weeks. Note: The internship placement is priced below for up to 6 weeks but can be extended up to 12 weeks. Tuition is determined by the total duration of the internship and is $1300 per week.
2 weeks: $2,600
3 weeks: $3,900
4 weeks: $5,200
5 weeks: $6,500
6 weeks: $7,800
Included: housing, all meals
Not included: travel expenses, medical insurance, and entertainment expenses.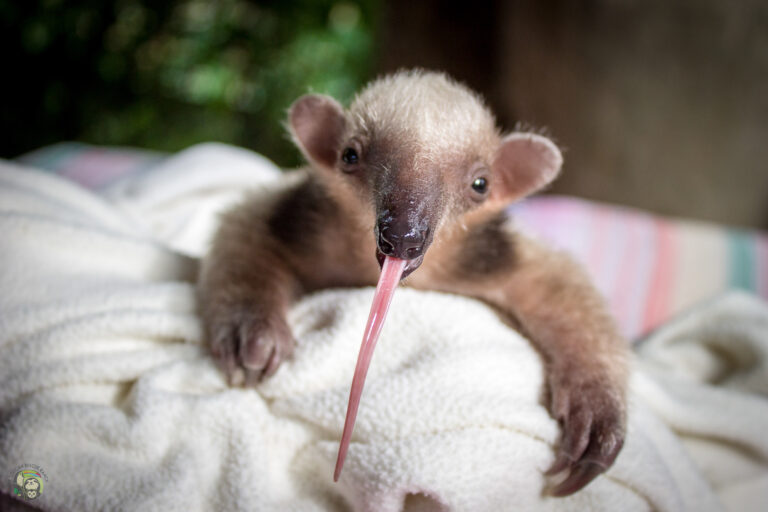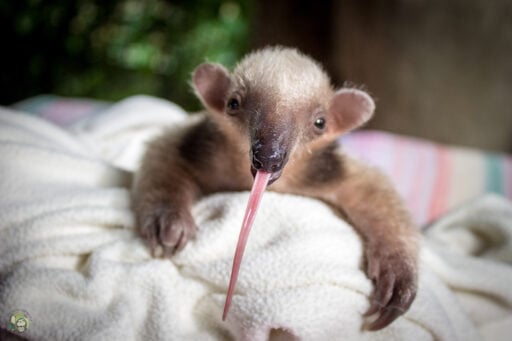 Housing and Meals
Housing is a quick walking distance to the Toucan Rescue Ranch. Provided housing is a shared room with bunk beds that has a common area, shared bathrooms and a kitchen. Interns will have access to laundry facilities, Wi-Fi, and warm water. Three meals a day will be included every day of the internship. You will be shown the local stores where you can buy additional food to supplement your meals.