Message us on Facebook about this internship!
Read student reviews on GoOverseas and GoAbroad!
Want to gain a unique career experience? Ready to travel internationally with both independence and support? Consider joining one of our incredible veterinary internships abroad!
Why Choose An Internship?
Our veterinary internships abroad offer students an amazing opportunity to pursue their love of travel while also earning valuable career experience. Compared to our study abroad programs, our internships give students more flexibility when traveling. They're perfect for students who want to gain hands-on experience but with the freedom to travel and spend time on their own. They're also great for those who don't want to navigate the logistics of finding and vetting their own internship opportunity or housing abroad.
Similar to traditional internships, our veterinary internships abroad provide placement with one of our partner projects. Through this placement, you'll have a set place to intern each day where you'll shadow, observe, or assist as needed. These internships provide experience that can be used on a resume and some colleges and universities may even accept internship credit for them.
Please note that Loop Abroad internships are quite different from Loop Abroad programs. You will not have a Loop Abroad staff member with you each day, you do not have a Loop Abroad teaching vet, and you do not have activities and transportation scheduled and provided for you. Internships offer you the flexibility of traveling and exploring on your own with the safety and support of an in-country support coordinator, as well as a traditional shadowing internship placement at one of our partner projects. At all internships, you should expect to be on-site approximately 35-40 hours per week, Monday to Friday.
This is a practical conservation internship which is aimed towards those looking to work in any of the following fields: Ecologist, Biologist, Habitat Specialist, Environmental Biologist, Wildlife Biologist and Conservation. Applicants must have a deep interest in wildlife conservation and be committed to hands-on work and research activities.
If you and a friend are applying together and would like to intern together and be housed together, please contact us at[email protected]  to assist you.
Applicants must be 18+ and must have completed a minimum of one year of undergraduate study to apply.
Overview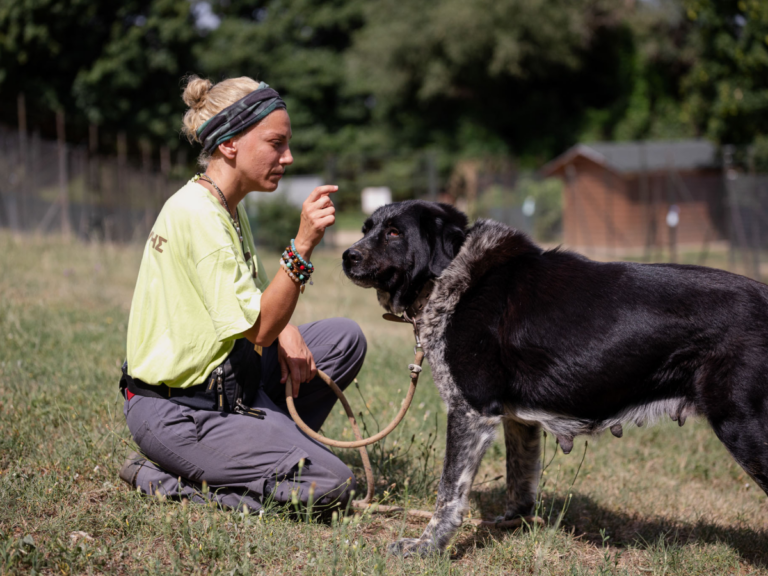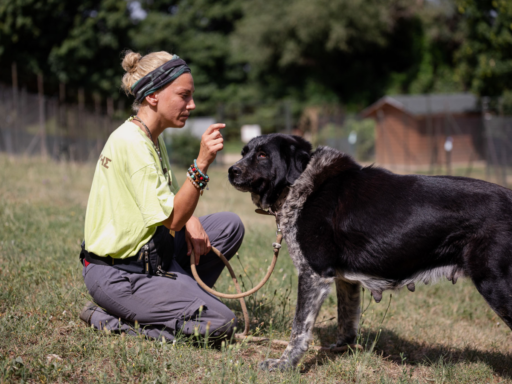 During this internship, students will work with wild animals at The Arcturos Environmental Center. The focus revolves around the conservation of large carnivores like brown bears and wolves, as well as the management of mountainous ecosystems in Greece and the Balkans. 
Interns can choose from a selection of:
This Wildlife Research internship aims to offer participants a high-quality experience and a comprehensive understanding of various conservation aspects. By joining this internship, you will develop valuable skills while contributing to the meaningful work of safeguarding Greece's wildlife heritage.
Highlights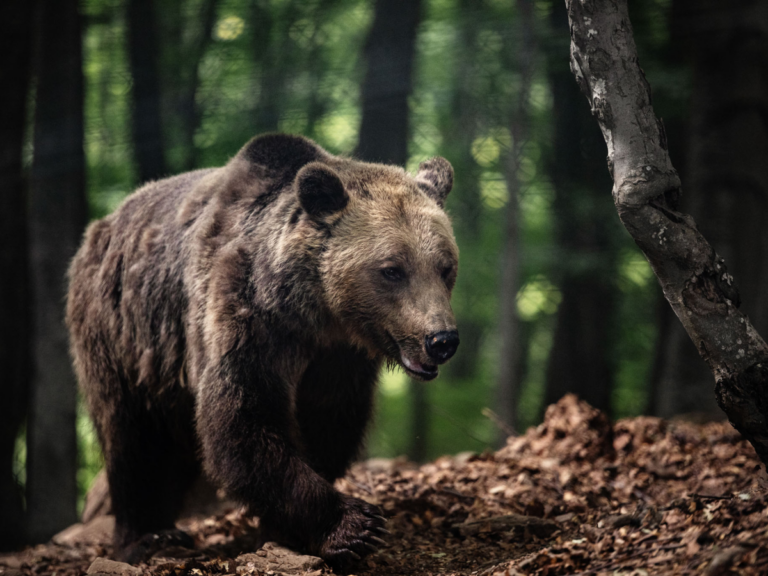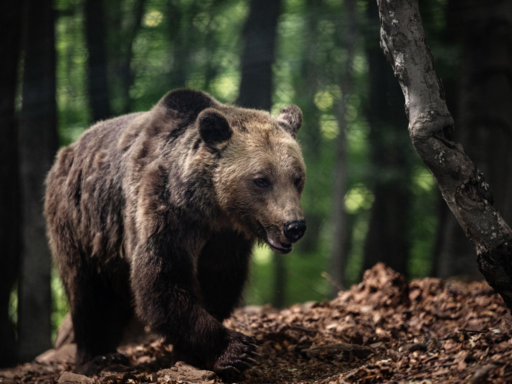 Projects may include (depending on what is available during your internship and what team you choose):
Fieldwork (radio observation of bears or wolves).

Assist visitors at the bear and wolf shelter. 

Care for animals at the shelter.

Environmental education activities.

Public awareness campaigns (events and exhibitions).

Assist in the Hellenic shepherd dogs breeding program.
For more details, see the itinerary here.
Dates and Tuition
This internship is available from May to September. Internships start on a Monday and end on a Friday, with airport transfer from Athens on the Sunday before the Monday start date included in the tuition fee. The duration of the internship will be at least 4 weeks and a maximum of 12 weeks.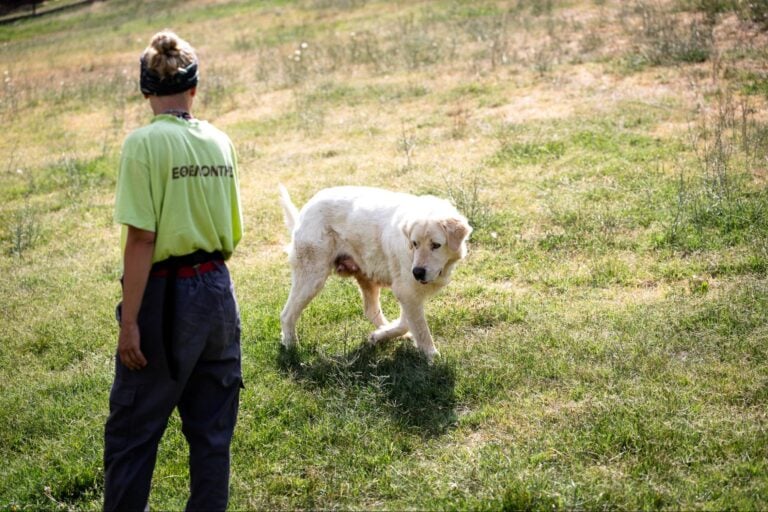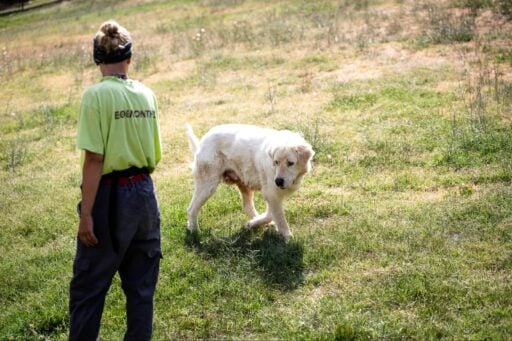 4-weeks: $3,980
5-weeks: $4,710
6-weeks: $5,440
7-weeks: $6,170
8-weeks: $6,820
9-weeks: $7,470
10-weeks: $8,120
11-weeks: $8,770
12-weeks: $9,420
Included: Airport pick-up, housing, local English speaking coordinator, International reference letter, city and internship orientation
Not included: Meals, travel expenses, medical insurance, and entertainment expenses.
Housing and Meals
The accommodation provided is fully furnished, students will have either single or double beds and access to WiFi. Housing is shared with 1-5 other interns of mixed genders.
Locations
The Environmental Center of Arcturos is a non-profit, non-governmental environmental organization (NGO) founded in 1992 with a core focus on safeguarding wildlife fauna and natural habitats in Greece and beyond. The organization was born out of a pressing need to address the captivity of bears and wolves. 
In addition to its diverse range of activities, Arcturos places significant emphasis on scientific research and environmental education. The organization strives to raise public awareness regarding critical matters like biodiversity and viability while advocating for political measures anchored in complete programs and solutions.
Over the years, Arcturos has expanded its endeavors, encompassing a wide spectrum of actions that actively promote the protection of wildlife. One of its most significant initiatives involves the reproduction and perpetuation of the Greek shepherd dog. This breed is then freely distributed to farmers in hilly regions, fostering a harmonious coexistence between humans and wildlife.
Arcturos' mission is to secure sustained funding and continue the organization's vital work for years to come, striving for unity and harmony between humanity and nature.
Itinerary
Animal Husbandry
The main role in the Animal Husbandry Internship is to assist ARCTUROS' caretakers with daily husbandry tasks, such as: 
Get involved in food preparation, feeding, enclosure/den cleaning, daily animal monitoring such as visual health assessments, record keeping etc.
Assist the ARCTUROS maintenance team with the upkeep of animal facilities. This might include repair, building, gardening etc.
Support the work of the Hellenic Shepherd Dog & Reproduction Centre by feeding and daily care of the dogs and the premises, equipment cleaning; dog grooming, dog training and dog walking/exercising. 
Assist the ARCTUROS veterinarian (when necessary) and caring for the Greek sheepdog puppies.
Wolf Behaviour Research
With the assistance and full support of the Research Department of ARCTUROS a short-term monitoring program will be carried out to study the behaviour of captive arctic wolves in relation to human presence (visitors), and neighboring wolf packs and lynx group. At the start of your internship, ARCTUROS will provide interns training on ethograms and wolf ecology. This preparatory training equips interns with essential knowledge and practical skills.
Throughout your internship, you will receive support from ARCTUROS' Research Department, ensuring you have access to expert knowledge and mentorship. Your participation will contribute to an ongoing long-term study, fostering valuable insights that will aid future students and researchers in their pursuits of understanding arctic wolf behavior. As a participating intern, you will gain access to monthly findings, which can serve as valuable resources for your own research and academic endeavors.
During the internship, you will have the privilege of documenting arctic wolf behavior using systematic time-sampled written descriptions. This approach involves using figures to represent posture and letter/syllable abbreviations for locomotion and other behaviors. This method aims to maintain data accuracy and streamline the recording process while ensuring simplicity in documentation.
Brown Bear Behaviour Research
The primary objectives of the Brown Bear Behaviour Research internship are to investigate how brown bears react to two critical factors: The presence of people (visitors) in the Bear Conservation Area of ARCTUROS, and their interactions with other bears.
In preparation for their roles, the Research Department of ARCTUROS will provide participating interns with comprehensive training on ethograms and brown bear ecology. This preparatory training aims to equip the interns with the necessary knowledge and skills to conduct behavioral observations accurately and consistently.
Monitoring will take place on a daily basis, excluding Wednesdays when the Bear Conservation Area of ARCTUROS is closed to the public. 
Interns will observe for a total of 180 minutes per day; six 30-minute-long sessions between 10:00am and 04:00pm. 
Each observation session will be divided into 2-minute intervals and behaviour occurring at the beginning of each interval will be recorded. Interns will record 18 behaviors within a 30-minute session.
By participating in this monitoring internship, interns will play a vital role in advancing our understanding of brown bear behavior and its interactions with the environment and other bears. The insights gained from this research will contribute to the conservation and welfare efforts of captive brown bears, fostering a deeper appreciation for bears and their conservation needs.
Lynx Behaviour Research
With the support of the Research Department of ARCTUROS, this internship will be carried out to study the responses of captive lynx to the presence of people (visitors) in their environment, and their interactions with neighboring wolf packs hosted in adjacent enclosures.
ARCTUROS will provide comprehensive training on lynx ecology and ethograms at the start of the internship. This training equips you with essential knowledge and skills to conduct behavioral observations effectively and accurately.
The ultimate goal for this internship is to evolve into a long-term project, continued by multiple students and researchers. To ensure reliable data collection, we have established two standardized monitoring spots on-site. Behavior will be recorded using systematic time-sampled written descriptions, where figures represent posture and letter/syllable abbreviations symbolize locomotion and other behaviors. This method allows for detailed and swift behavior recording, remaining easy to remember and document. Both the figures and letter abbreviations will later be translated into number codes for data analysis.