Discover Kangaroo Island with the Jungle Doctor
Note: This program has been postponed until summer 2022. The Summer 2022 application will be available soon.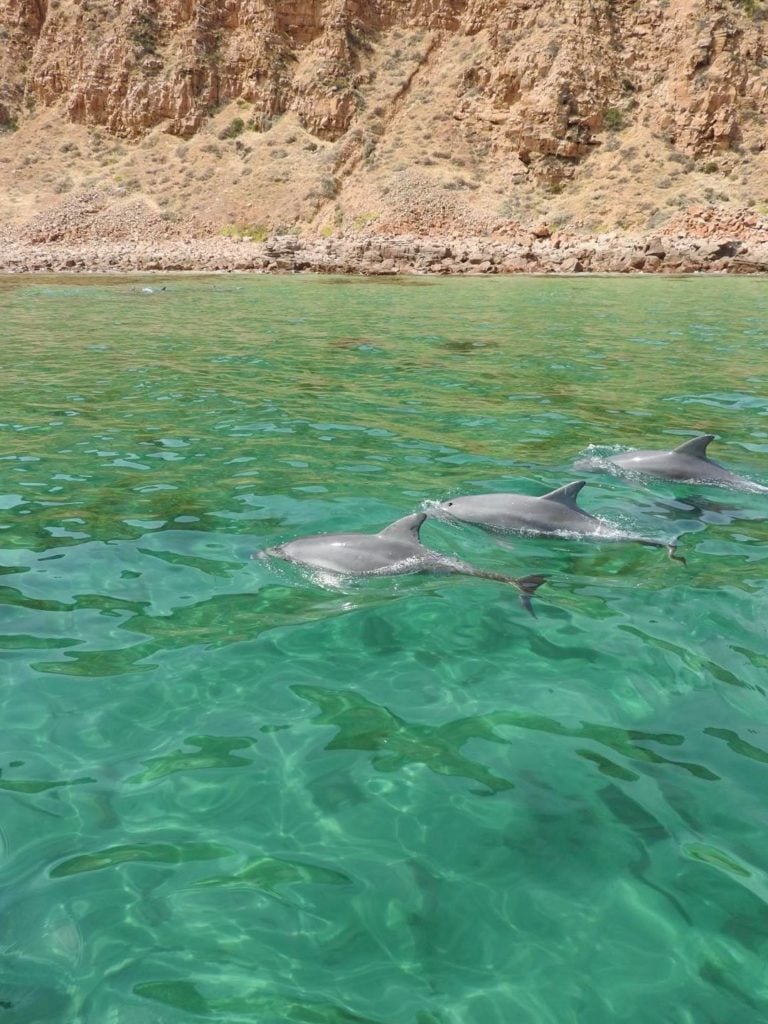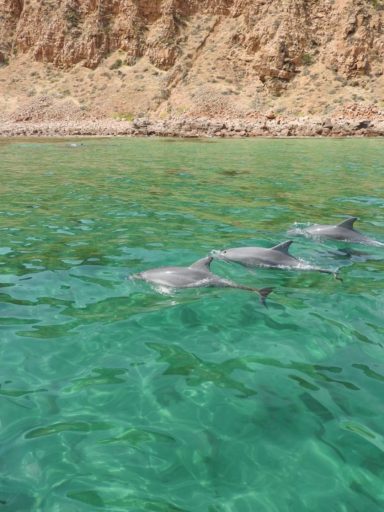 Loop Abroad has the rare opportunity to provide a program on Kangaroo Island, Australia. After the wildfires, we felt this is a wonderful way to support an area of Australia that's still in great need of both visitors and volunteers.
This program is not a course and it does not offer a transcript or credit. It can be joined to our Australia Veterinary Service program. We will be offering ONE session of this program next summer for a maximum of 11 participants.
This group will be led by our Director of Outreach, Dr. Chloe Buiting (who you might know as "Jungle Doctor"). She makes her home on Kangaroo Island, and this is a project near and dear to our hearts to help students volunteer directly with and learn about the devastation caused by the wildfires in Australia.
Discover Kangaroo Island
We are excited to offer a special, week-long program on Australia's beautiful Kangaroo Island in response to the recent devastating bushfires that swept across Australia. We invite you to come and help with the recovery mission on Australia's third-largest island, which is known for its abundance of wildlife and untouched wilderness.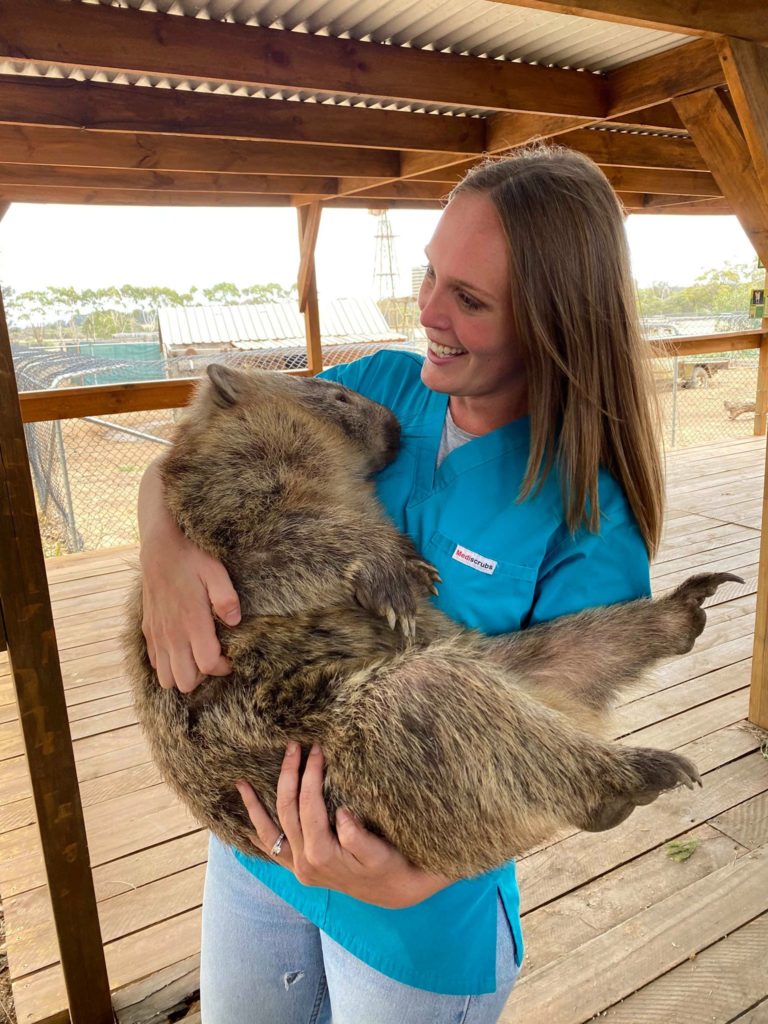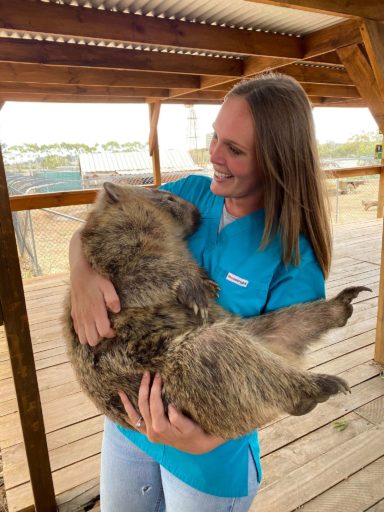 It is estimated that over a billion animals perished in the fires across Australia, and the devastation on Kangaroo Island has been horrific too. It is a place that's known as "Australia's Galapagos" for its unique ecology and untouched beauty, but there is a very real concern that the island's habitat may never fully recover after some of the most ferocious fires that Australia has ever witnessed ripped through close to half of the island early this year. It certainly won't without help.
Kangaroo Island is a special place that is home to the only chlamydia-free population of koalas in Australia. They are also the last stronghold of the critically endangered glossy black cockatoo and the Rosenberg's goanna, play host to the third largest breeding colony of endangered Australian sea lions, are home to the elusive and endangered platypus, and have their own subspecies of kangaroo called the Kangaroo Island Kangaroo. 
The Program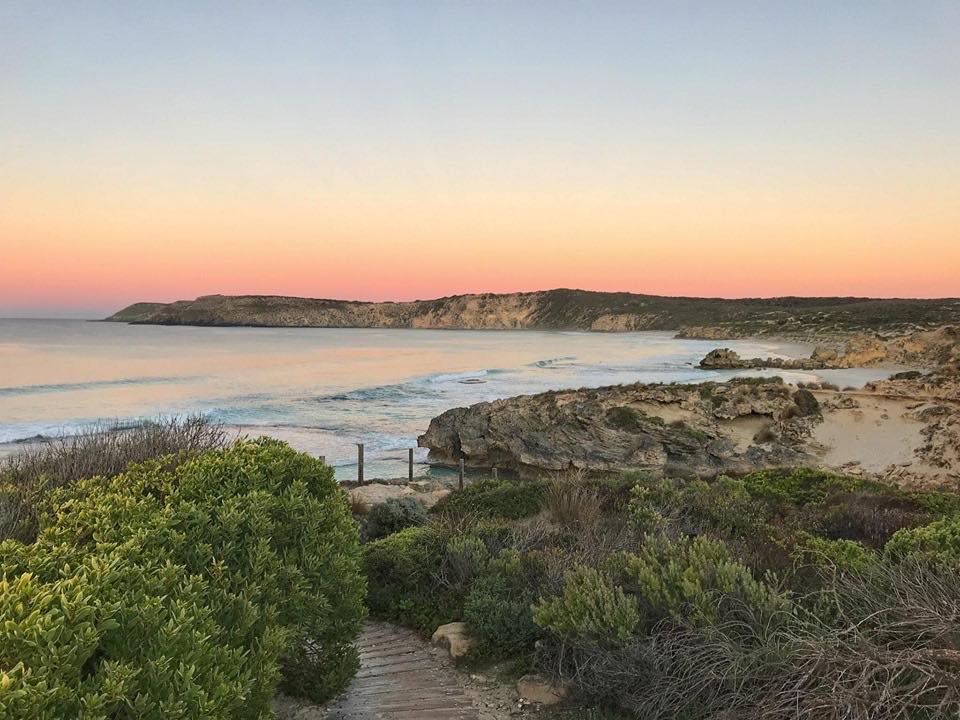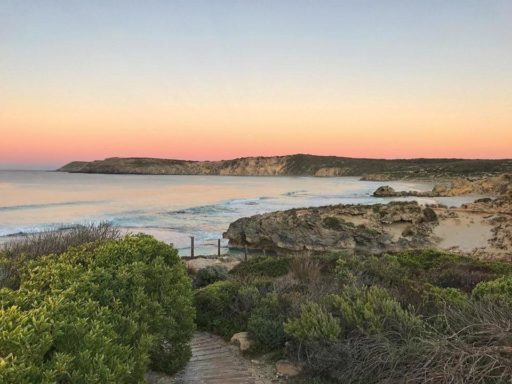 We are proud to offer this one-session, special program to help the island and its wildlife recover from what was a devastating wildlife season (Australian summer, which is US winter). 
As a participant in this program, you will spend three days at the local wildlife park tending to their animals and assisting with their daily care and husbandry. This park and its small, onsite hospital were instrumental in the recovery and rehabilitation of over 200 koalas after this fire season, with many animals unfit for release now remaining for ongoing care. It is also home to many native Australian animals, from echidnas, dingoes, kangaroos, possums, and wallabies.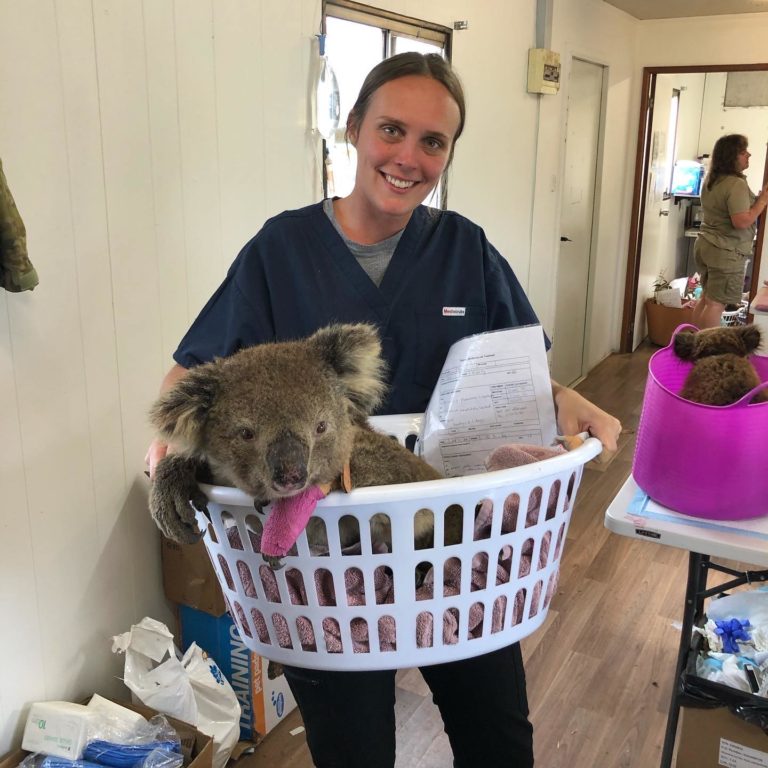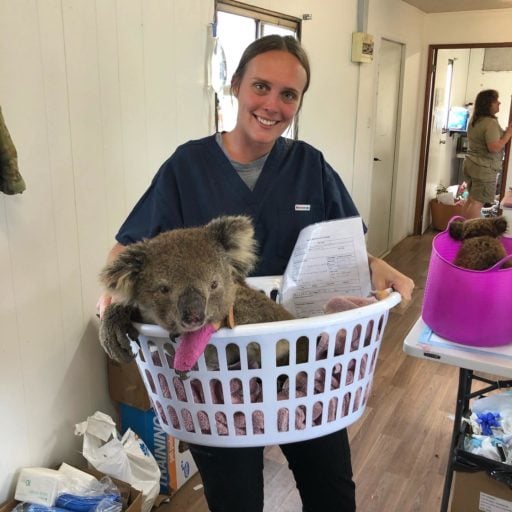 During the week, you will also be spending two days assisting with some much-needed re-plantation projects in some of the worst fire-affected areas of the island. While this is a long-term solution, it is a critically important part of the recovery mission, as without habitat, the rehabilitated animals will have nowhere to be returned to.
Finally, join us for some citizen science on the water with a dolphin research tour one morning, and on the final day get to explore the island and all of its highlights with Dr. Chloe Buiting, the Jungle Doctor!
Highlights
KI is the third largest island in Australia, known for untouched wilderness and pristine, white-sand beaches. Spend time exploring Australia's beautiful landscapes and get to know the local wildlife.

3 days at the Kangaroo Island Wildlife Park. See the small hospital and facilities where over 200 koalas were seen and rehabilitated following the recent devastating fires. Assist with husbandry and care of park animals, including young koala joeys who were orphaned in the fires and are unable to be returned to the wild. (They will no longer be requiring veterinary care at this stage; all work will be related to husbandry and daily care)

Assist with re-plantation projects of native Australian plants to help the island's habitat and wildlife recover from recent devastating bushfires

Night safari to find some of Australia's most elusive critters

Dolphin citizen science tour: join us for a morning on the water, following the local pods of dolphins, and participating in a ongoing observational citizen science project about their behavior, breeding and social interactions

Explore the island on an excursion day, including a trip to Seal Bay to walk amongst Australian Sea Lions, a visit to the famous Flinders Chase National Park, the incredible Little Sahara sand dunes, and an option for a dune buggy safari 

Catered group dinner at home one evening with Jungle Doctor

Spectacular accommodation overlooking one of Australia's most beautiful beaches, Emu Bay. Enjoy your morning coffee watching the local kangaroos, wallabies and koalas munch on their breakfast at your doorstep.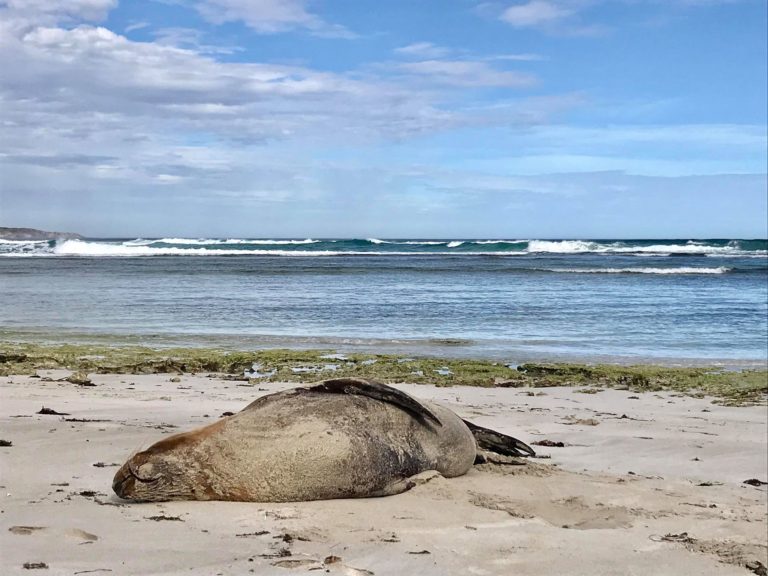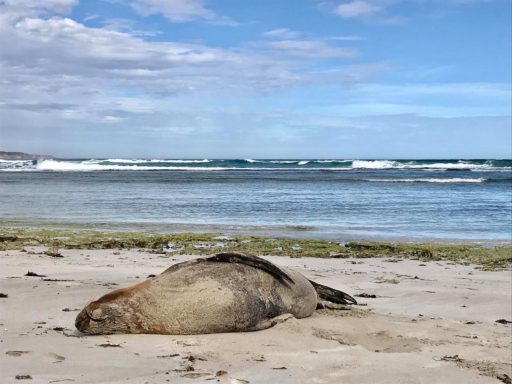 Tuition
$2,200 USD all-inclusive less airfare. Participants will be responsible for booking their own airfare to and from Kangaroo Island (about a 3-hour flight from Sydney).
Participants doing the Australia Veterinary Service course beforehand will be able to fly with the group to Sydney if they wish, and then fly on their own after the program to Kangaroo Island and then back home.
Please note: No financial aid or discounts are available for this special program. No alumni discounts are available. Your full $2,200 tuition is due to hold your space in the program and is non-refundable.
COVID and Safety
All participants will need to be fully vaccinated for COVID-19 (which may include boosters if eligible). All participants will adhere to the Loop Abroad COVID policy which includes providing a negative COVID test within 2-3 days prior to travel, wearing a mask when flying and when interacting outside of your "travel pod" (your group and staff), daily symptom report, testing if symptoms are present, and testing before return to the US. Loop Abroad had ZERO COVID cases in 2021!
If a program is canceled by Loop Abroad due to COVID-19, we offer a full refund of all tuition paid, including the deposit.
Scholarships
There are lots of ways to help fund your online and travel programs with Loop Abroad, and we are here to help!
Scholarships are a terrific way to cover some or all of your tuition for a Loop Abroad program. When you look for scholarships for pre-vet programs, you need to look at all your options!
Benjamin A. Gilman International Scholarship: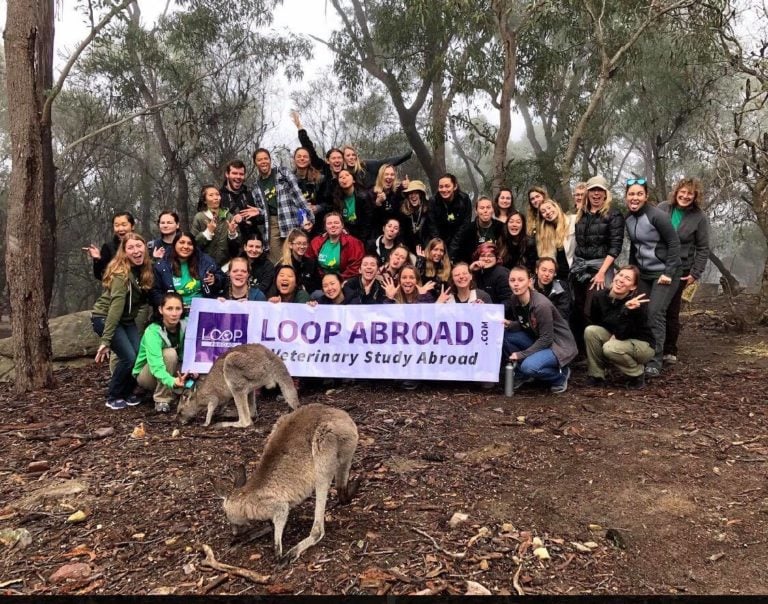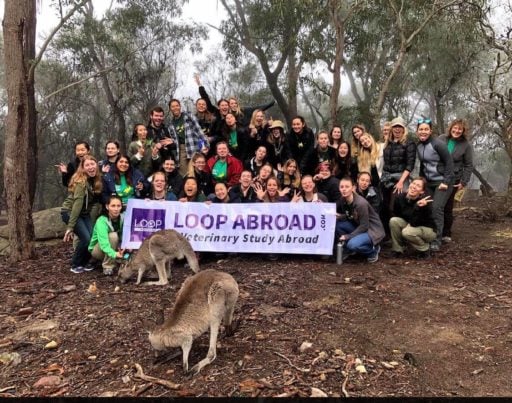 The Gilman Scholarship could fund $5000 of your tuition and the next deadline is March 1 at 11:59 pm Pacific Time! The Gilman Scholarship was designed to help students of limited financial means have the opportunity to study abroad – online or in-person. Nearly a third of applicants are awarded the scholarship! This is a great opportunity to help cover your tuition.
Students can receive up to $5,000 for travel or virtual programs. The scholarship can be applied to any of our online programs, to our semester programs, or one of our 2-week programs.
Along with their application, students must submit two essays, the Statement of Purpose Essay, and the Community Impact Essay. Students must also upload their transcripts (unofficial or official). For more information on the application guidelines, please click here.
See the official website and read about Loop Abroad students who have received this scholarship. If you are a US citizen receiving a Pell Grant and currently enrolled in college or university, we encourage you to apply for this scholarship. The round of applications due March 1 will cover in-person programs or internships that start between May 1, 2022, and April 30, 2023. This cycle encompasses Summer 2022, Fall 2022, Spring 2023, and Academic Year 2022-2023 programs.
Loop Abroad Dr. Erica Ward Scholarship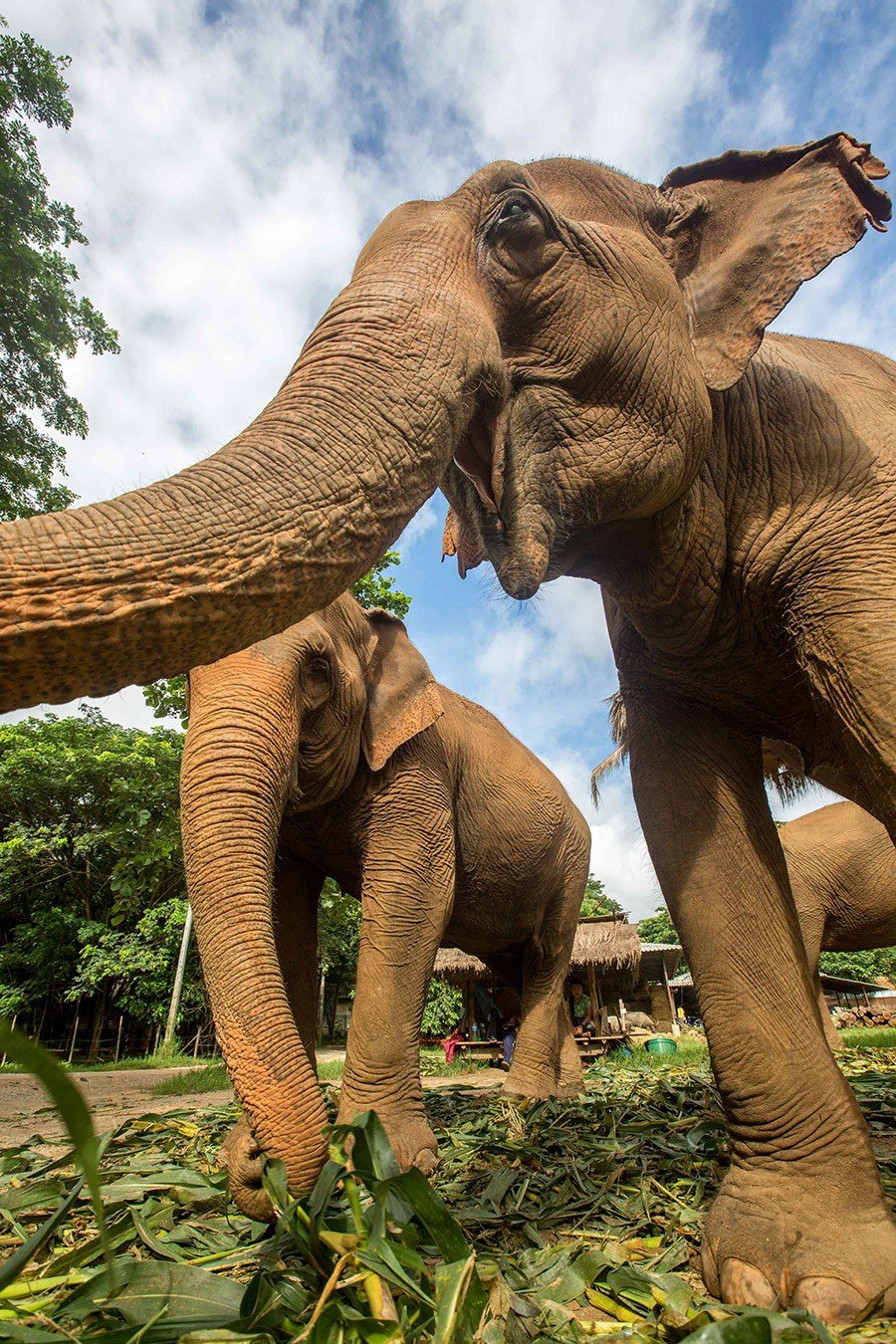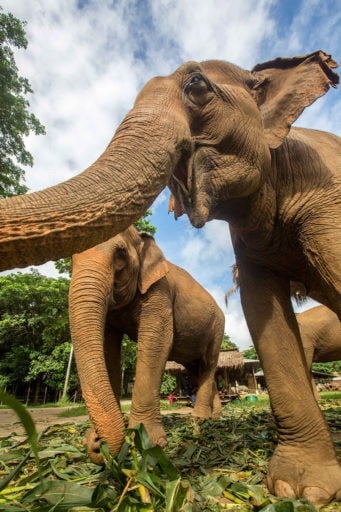 Loop Abroad is offering one FULL TUITION scholarship to cover one online program of your choice. Applications for 2023 are now open and are due December 1, 2022, for your choice of an online program in 2023. We're proud to add this to the list of scholarships for pre-vet programs.
Who can apply: This scholarship is open to all students age 18 and over. You do not have to be a US Citizen. You do not have to be currently in school. You do not need to be enrolled in an online course to apply. You can apply for the scholarship first and make your online course selection after you receive a decision about the scholarship. (Note: if you make any payments toward tuition and later receive the scholarship, your payments will be refunded up to the value of one online program of your choice, not including an online semester.) 
Criteria for selecting the scholarship recipient: 
We will consider financial need, commitment to conservation and/or animal science, academic performance, and ability to be a positive team member as factors in our decision. We are not looking for the applicant with the highest grades or the most animal hours. We are not looking for the applicant with the saddest story. We are looking for a student who embodies Loop Abroad's values of teamwork, commitment to a cause, and hard work, and for a student who would not be able to otherwise afford Loop Abroad tuition (whether because of household income or recent change in circumstances).
How to apply:
To apply, you must complete the following three steps:
Apply for the Loop Abroad Dr. Erica Ward Scholarship here. The application requires a copy of your proof of household income (such as last year's tax return).
Follow @LoopAbroad on Instagram (instagram.com/loopabroad) and make an Instagram post about the program you're hoping to join, tagging @loopabroad and #loopabroad in the post.
Announcement of Award: The scholarship winner will be notified by January 15th.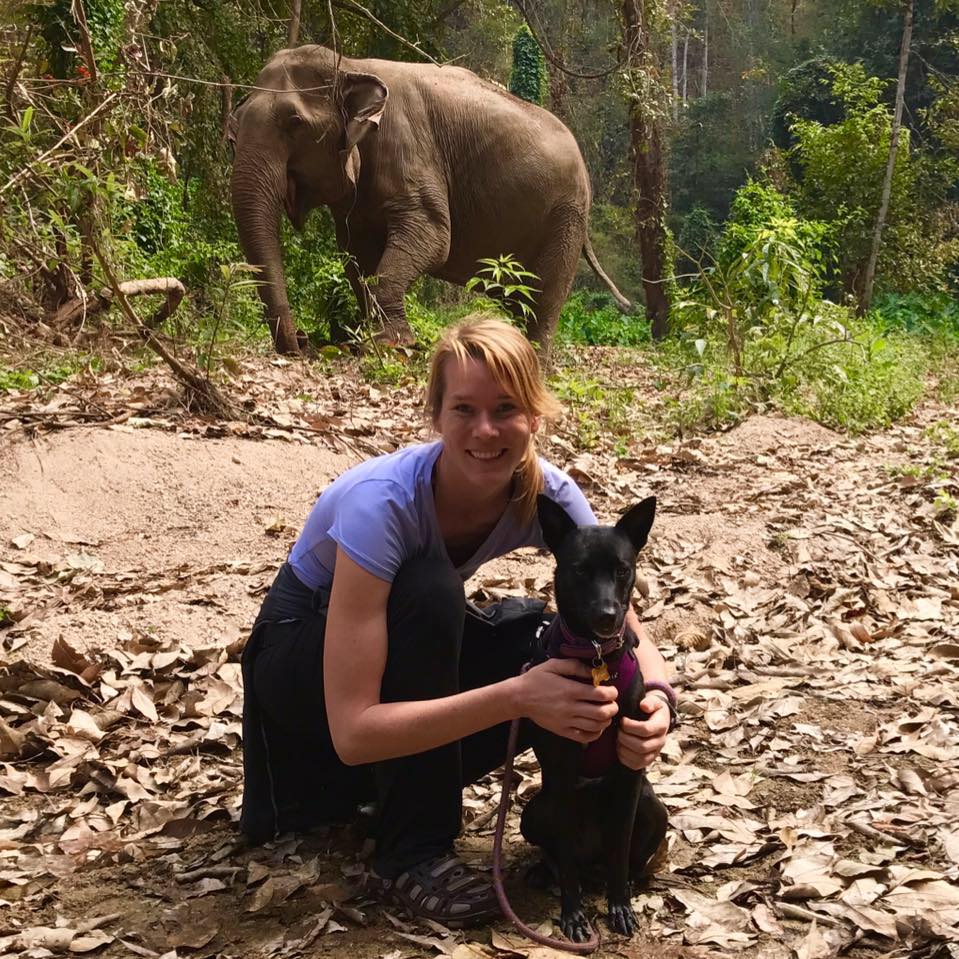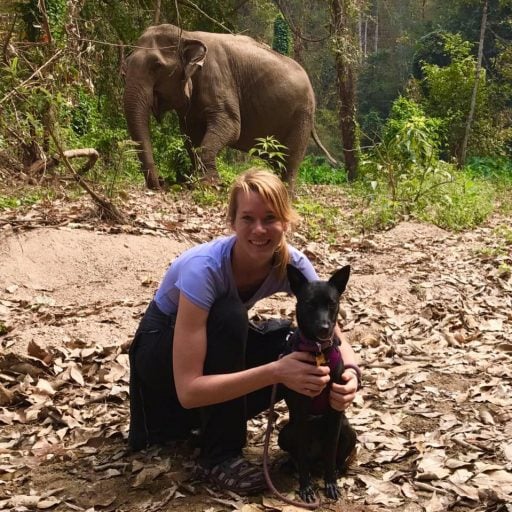 Why is it called the Erica Ward Scholarship? Dr. Erica Ward is our Academic Director. We believe that she embodies the values we are seeking in our scholarship applicants: she is passionate, dedicated, hard-working, and driven to make the world a better place. Dr. Ward consistently strives to find ways that Loop Abroad can support projects in need and help its students and alumni have fulfilling academic opportunities. We have decided to name this scholarship after her to honor her continued commitment to her values and purpose. (PS – She isn't dead. Please don't write your essay about honoring her legacy. She is very much alive and still working here. If you are a finalist for the scholarship, she will read your essay.)
Details:
The scholarship will be credited toward tuition for the winning student toward the Loop Abroad online program of their choice. If the chosen winner has already made payments toward his or her Loop Abroad tuition, those payments will be refunded in full.
The scholarship is non-transferable. If the student cannot attend, the scholarship will be void – it is not a cash prize and cannot be paid as such. Applicants must be over the age of 18. Citizens and residents of any country may apply.
The Gilman-McCain Scholarship: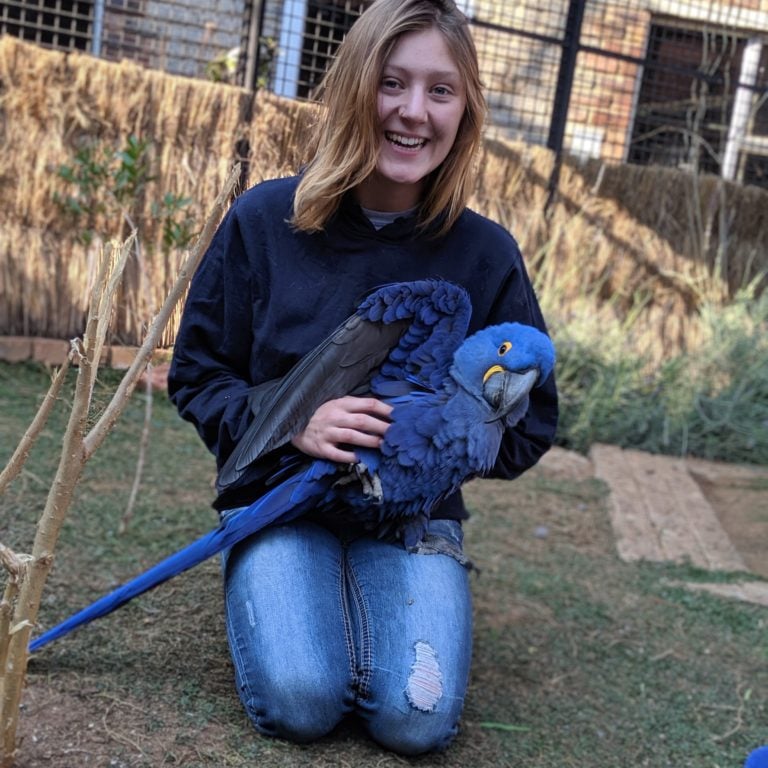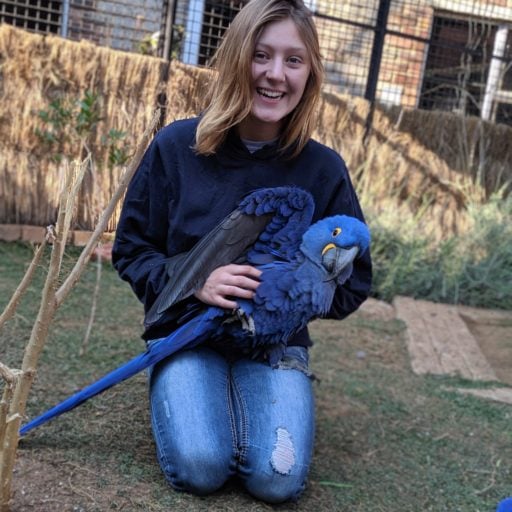 The Gilman-McCain Scholarship is a congressionally funded initiative of the Bureau of Educational and Cultural Affairs at the U.S. Department of State and named after the late senator John S. McCain from Arizona.
This scholarship is open to US citizen undergraduate students who are child dependents of active duty service members and receive any type of Title IV federal financial aid. Students can receive awards of up to $5,000 for 2+ weeks of international travel or online programs. The scholarship can be applied to any of our online programs,  semester programs, or 2-week travel programs.
The next round of applications for the Gilman scholarship opens in January 2022. The deadline will be in March. At that time, you can apply for scholarships to use on any program starting between May 1, 2022, and April 30, 2023.
Freeman-Asia Scholarships: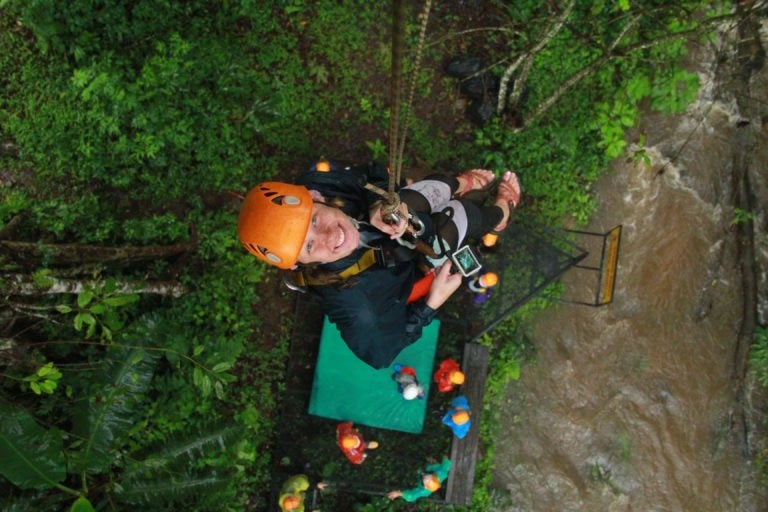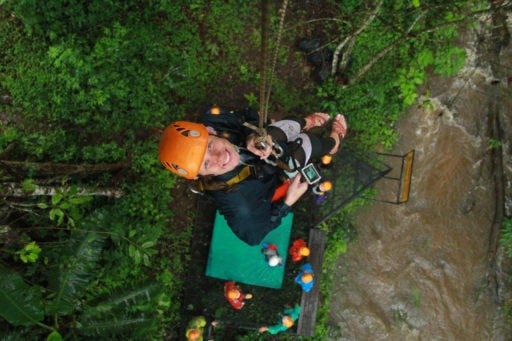 The Freeman Awards for Study in Asia (Freeman-ASIA) provides scholarships for U.S. undergraduate students with demonstrated financial need to study abroad in East or Southeast Asia. This scholarship is open to both US citizens and permanent residents who are undergraduate students at a two-year or four-year college or university.
Recipients can receive up to $3,000 in awards for summer programs. This scholarship can be applied to our Thailand programs for 2+ weeks.
In order to apply, students must fill out an online application. Read the scholarship instructions here and the eligibility requirements here.
Applications for the 2021-2022 school year are closed. 
The Fund for Education Abroad: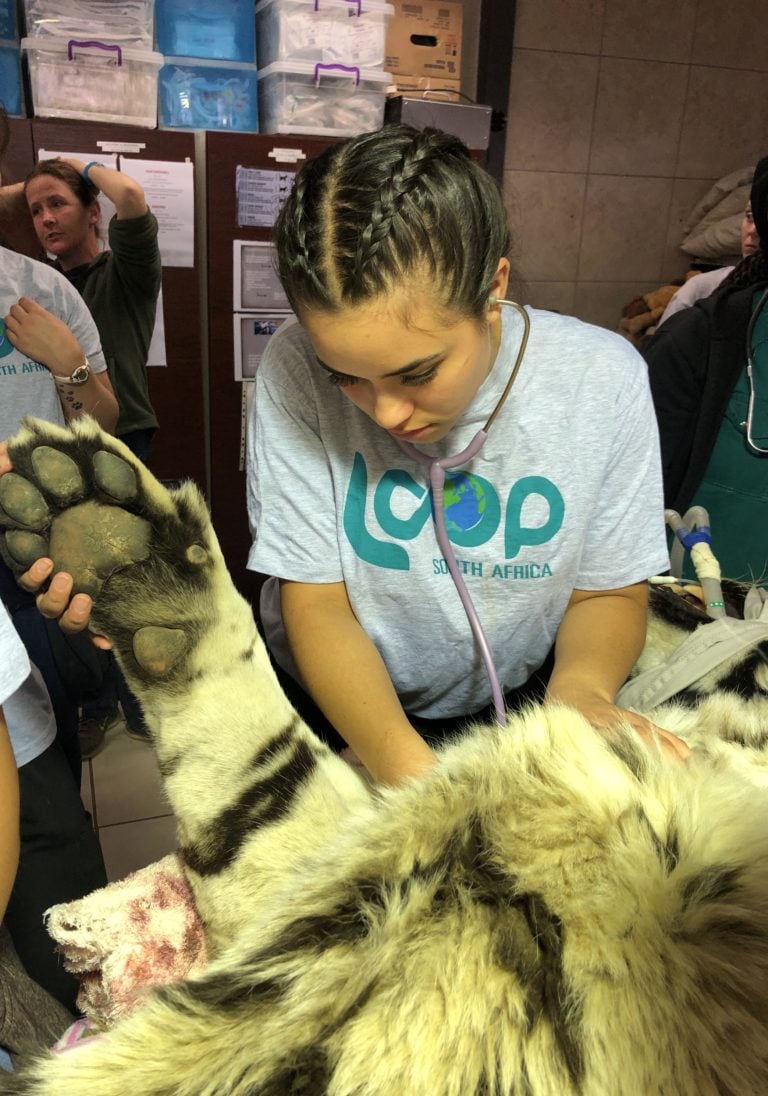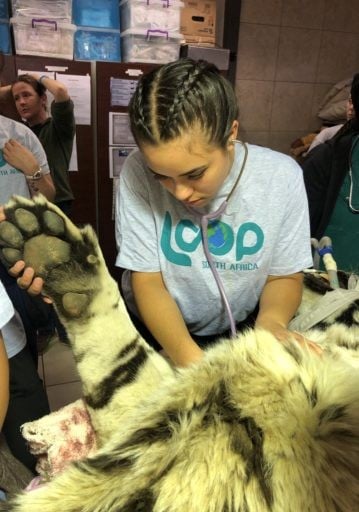 The Fund for Education Abroad (FEA) invests in promising students with financial needs who wish to study abroad. Potential applicants who meet our eligibility requirements may participate in any international education program that meets their academic objectives.
This scholarship is open to US citizens or permanent residents currently enrolled as an undergraduate at a college or university in the US. Scholarships range from $1,250 – $10,000 and can be applied for programs that run for at least 28 days.
Along with their application, students must submit a financial aid form (filled out by the financial aid office at their school), one recommendation letter, and a copy of their unofficial transcript.
Applications for Summer 2022 and Fall 2022 will open on November 16, 2021, and be due by January 20, 2022. Students may review the scholarship and apply here.
Scholarships of note that you can apply for through the Fund for Education Abroad include:
InternationalStudent.com Travel Video Contest: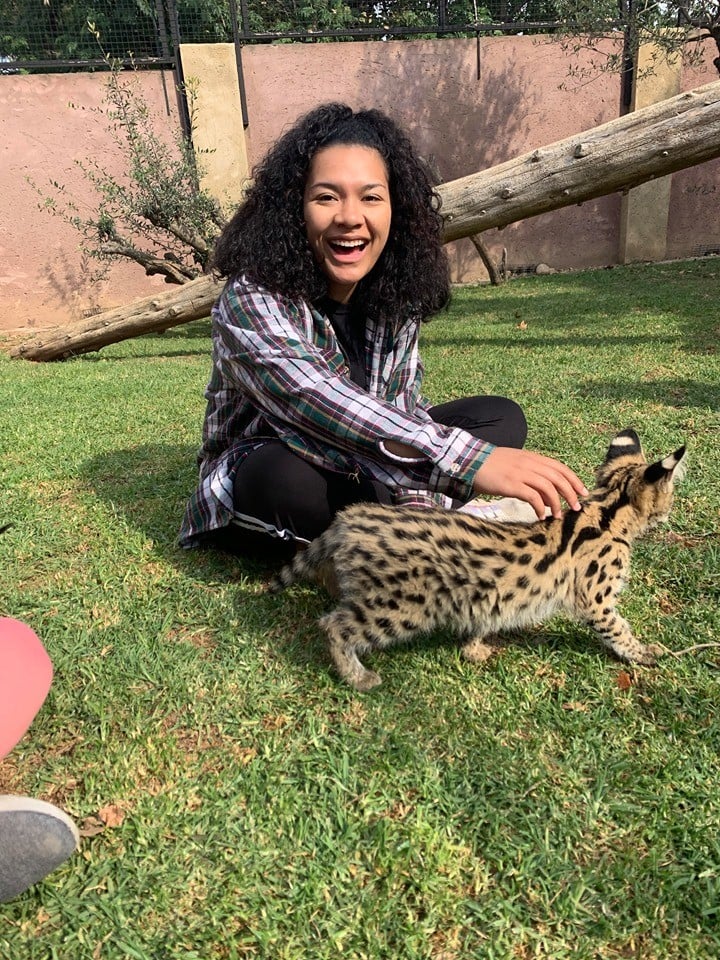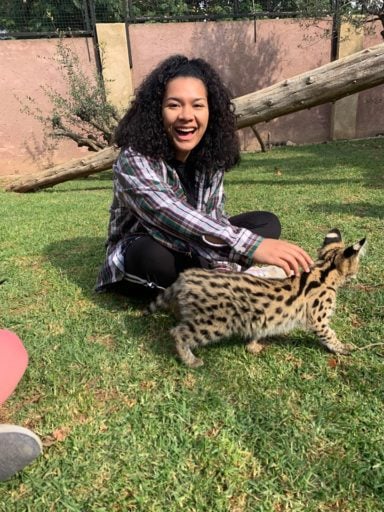 The InternationalStudent.com 2020 Travel Video Contest gives students the opportunity to win a scholarship by sending in an original video discussing:
How COVID-19 has impacted your international education or cultural exchange experience abroad
Your ideal international education or cultural exchange after Covid-19
There are several prizes available ranging from $250 to $4,000.
In order to apply, students must create a 4-minute video and submit an online entry form. Tips and tricks for filming a video entry can be found here. Applicants must be 18 years of age or older.
Submissions are due by October 13, 2021. Apply here.
NAFSA scholarships
NAFSA is the world's largest nonprofit association dedicated to international education and they have a long list of scholarship databases (including scholarships for pre-vet programs) that might help make your program possible!