Discover Kangaroo Island with the Jungle Doctor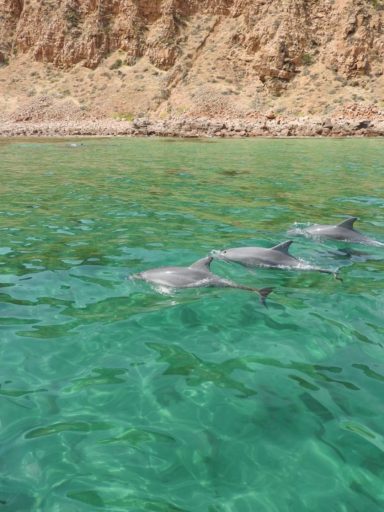 Loop Abroad has the rare opportunity to provide a program on Kangaroo Island, Australia. After the wildfires, we felt this is a wonderful way to support an area of Australia that's still in great need of both visitors and volunteers.
This program is not a course and it does not offer a transcript or credit. It can be joined to our Australia Veterinary Service program. We will be offering ONE session of this program next summer for a maximum of 11 participants.
This group will be led by our Director of Outreach, Dr. Chloe Buiting (who you might know as "Jungle Doctor"). She makes her home on Kangaroo Island, and this is a project near and dear to our hearts to help students volunteer directly with and learn about the devastation caused by the wildfires in Australia.
Discover Kangaroo Island
We are excited to offer a special, week-long program on Australia's beautiful Kangaroo Island in response to the recent devastating bushfires that swept across Australia. We invite you to come and help with the recovery mission on Australia's third largest island, which is known for its abundance of wildlife and untouched wilderness.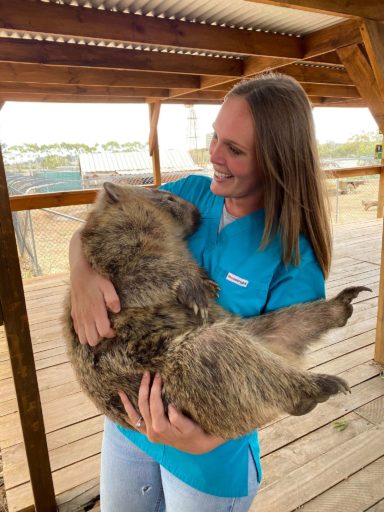 It is estimated that over a billion animals perished in the fires across Australia, and the devastation on Kangaroo Island has been horrific too. It is a place that's known as "Australia's Galapagos" for its unique ecology and untouched beauty, but there is a very real concern that the island's habitat may never fully recover after some of the most ferocious fires that Australia has ever witnessed ripped through close to half of the island early this year. It certainly won't without help.
Kangaroo Island is a special place that is home to the only chlamydia-free population of koalas in Australia. They are also the last stronghold of the critically endangered glossy black cockatoo and the Rosenberg's goanna, play host to the third largest breeding colony of endangered Australian sea lions, are home to the elusive and endangered platypus, and have their own subspecies of kangaroo called the Kangaroo Island Kangaroo. 
The Program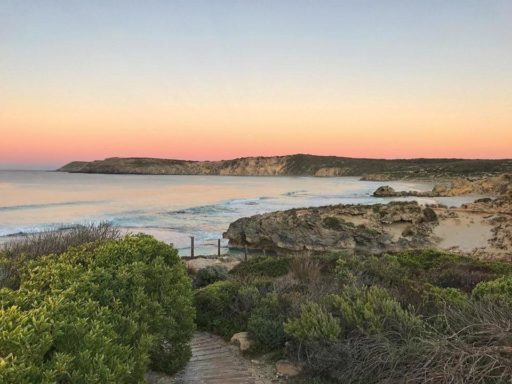 We are proud to offer this one-session, special program to help the island and its wildlife recover from what was a devastating wildlife season (Australian summer, which is US winter). 
As a participant on this program, you will spend three days at the local wildlife park tending to their animals and assisting with their daily care and husbandry. This park and its small, onsite hospital was instrumental in the recovery and rehabilitation of over 200 koalas after this fire season, with many animals unfit for release now remaining for ongoing care. It is also home to many native Australian animals, from echidnas, dingoes, kangaroos, possums, and wallabies.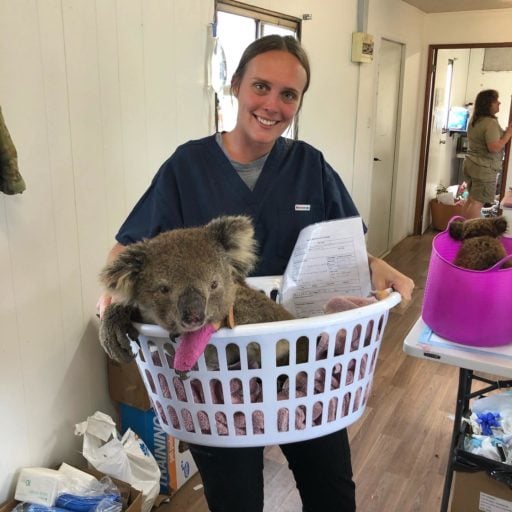 During the week, you will also be spending two days assisting with some much-needed re-plantation projects in some of the worst fire-affected areas of the island. While this is a long-term solution, it is a critically important part of the recovery mission, as without habitat, the rehabilitated animals will have nowhere to be returned to.
Finally, join us for some citizen science on the water with a dolphin research tour one morning, and on the final day get to explore the island and all of its highlights with Dr Chloe Buiting, the Jungle Doctor!
Highlights
KI is the third largest island in Australia, known for untouched wilderness and pristine, white-sand beaches. Spend time exploring Australia's beautiful landscapes and get to know the local wildlife.

3 days at the Kangaroo Island Wildlife Park. See the small hospital and facilities where over 200 koalas were seen and rehabilitated following the recent devastating fires. Assist with husbandry and care of park animals, including young koala joeys who were orphaned in the fires and are unable to be returned to the wild. (They will no longer be requiring veterinary care at this stage; all work will be related to husbandry and daily care)

Assist with re-plantation projects of native Australian plants to help the island's habitat and wildlife recover from recent devastating bushfires

Night safari to find some of Australia's most elusive critters

Dolphin citizen science tour: join us for a morning on the water, following the local pods of dolphins, and participating in a ongoing observational citizen science project about their behavior, breeding and social interactions

Explore the island on an excursion day, including a trip to Seal Bay to walk amongst Australian Sea Lions, a visit to the famous Flinders Chase National Park, the incredible Little Sahara sand dunes, and an option for a dune buggy safari 

Catered group dinner at home one evening with Jungle Doctor

Spectacular accommodation overlooking one of Australia's most beautiful beaches, Emu Bay. Enjoy your morning coffee watching the local kangaroos, wallabies and koalas munch on their breakfast at your doorstep.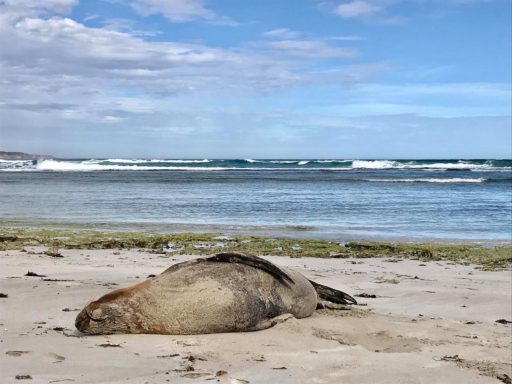 Tuition
$2,200 USD all-inclusive less airfare. Participants will be responsible for booking their own airfare to and from Kangaroo Island (about a 3-hour flight from Sydney) to arrive on June 12th, 2021 and depart on June 19th, 2021.
Participants doing the Australia Veterinary Service course beforehand will be able to fly with the group to Sydney if they wish, and then fly on their own after the program to Kangaroo Island and then back home.
Please note: No financial aid or discounts are available for this special program. No alumni discounts are available. Your full $2,200 tuition is due to hold your space in the program and is non-refundable.