A brand new semester abroad experience.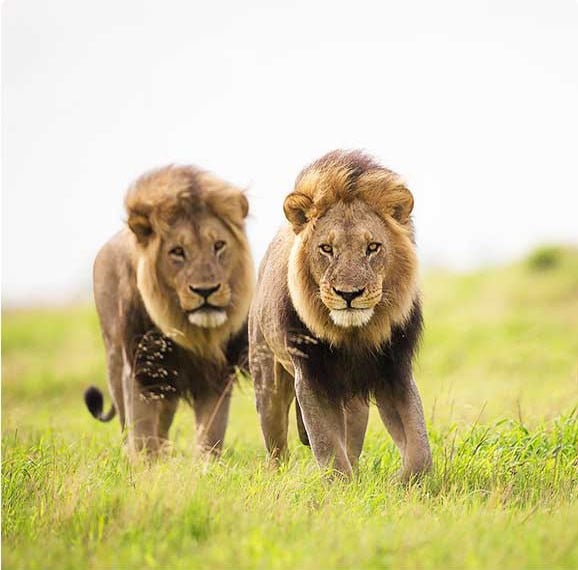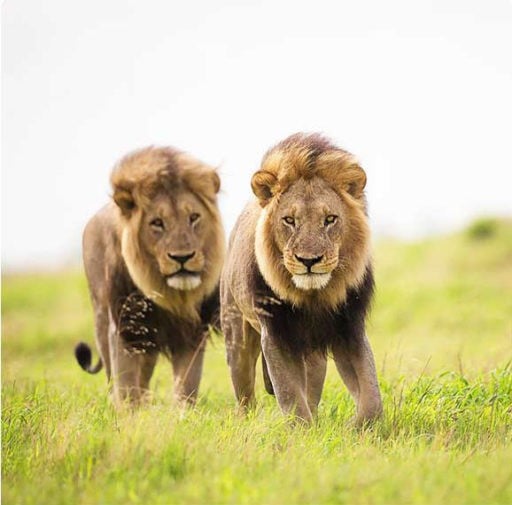 Explore the rich cultural history and ecological diversity of South Africa during an immersive semester abroad.
Spanning the course of three months, students will have endless opportunities to gain hands-on experience learning clinical skills and providing care to South African animals in need. Gain valuable experience learning and implementing the important work conservation and zoo vets do while also enjoying free time visiting some of South Africa's most popular sites, including going on safari!
Who It's For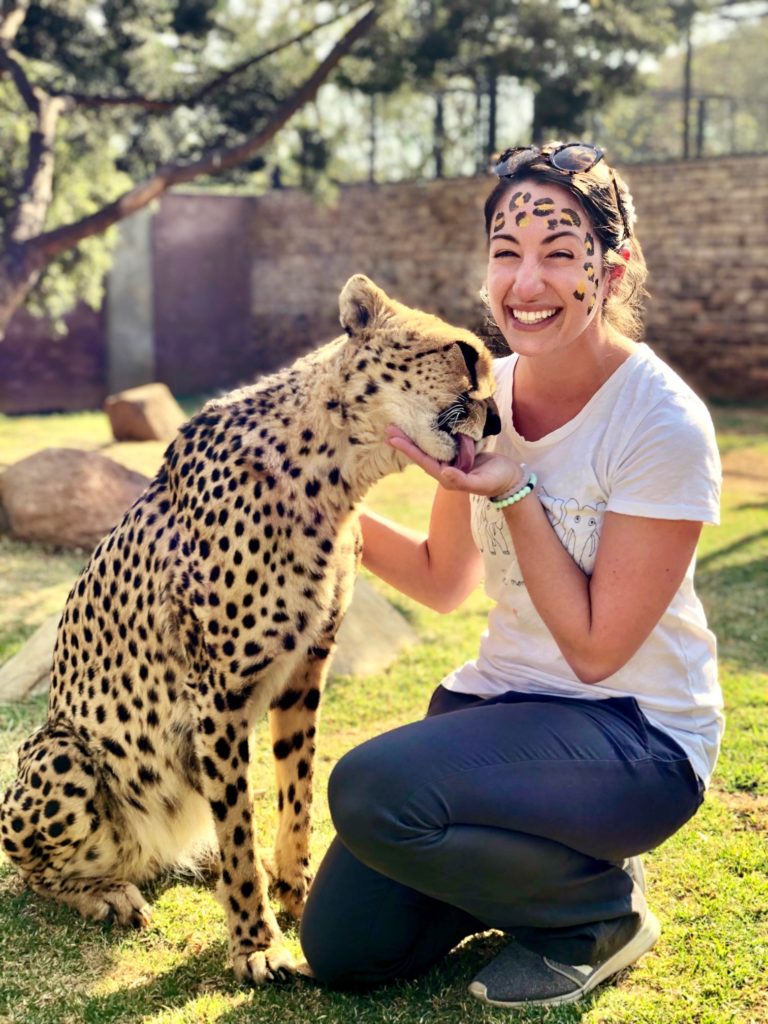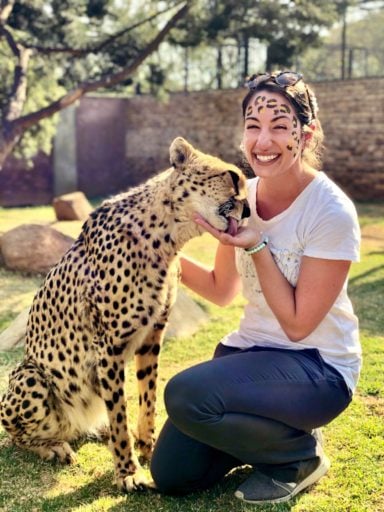 This semester abroad would be ideal for students interested in pre-veterinary medicine, animal science, wildlife conservation, zoology, or similar fields.
No specific major or past experience working with wildlife is required. This program is limited to 12 students. Students must be at least 18 years old. Most are 18 to 25, but we also accept full-time undergraduates over 25. One semester of Biology is required.
We know that spending a semester abroad can be daunting for students in the sciences. We're available to answer all your questions about credit, financial aid, and coursework to make sure this semester abroad is the perfect fit for you! We are confident that you will find it to be an excellent investment in your academic and career goals, and that this field course experience will deeply enhance your undergraduate education.
Dates Open for Application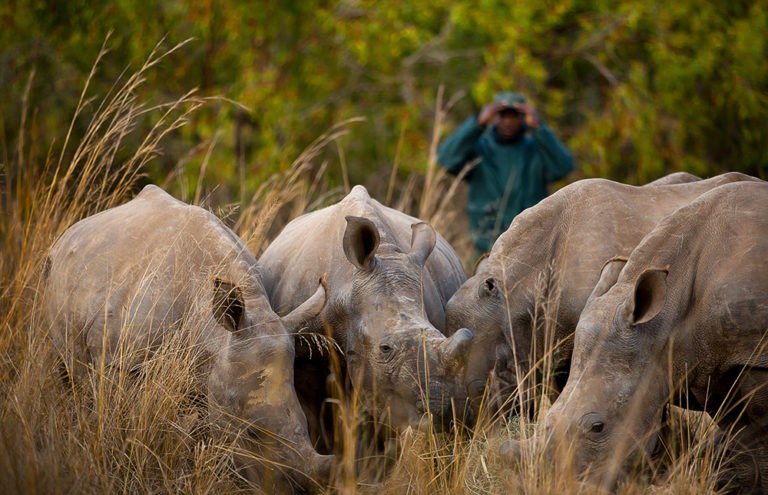 Spring 2024: Jan 15 to April 6, 2024
The program includes six two-week courses for which everyone will travel together.
Interested in learning more?
Vet School and Career Paths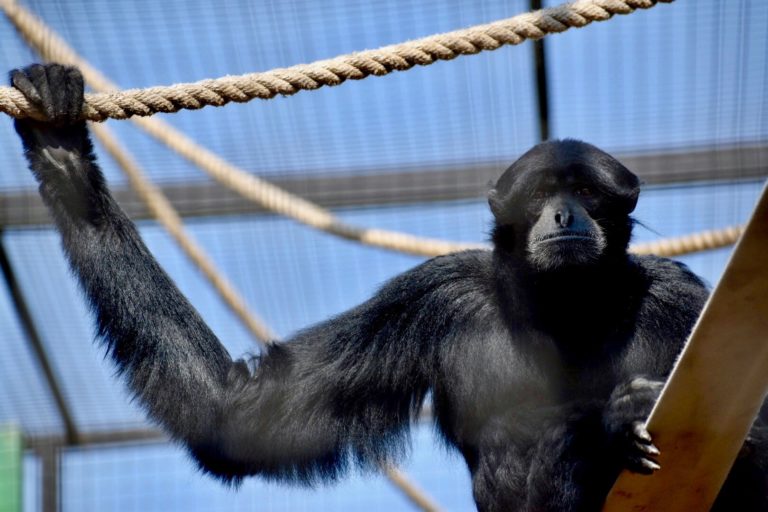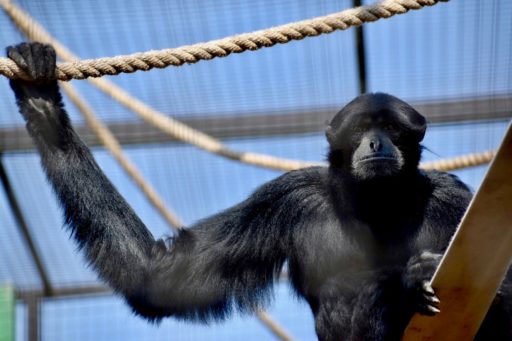 The South Africa Wildlife and Conservation Semester Abroad is designed to enhance your pre-veterinary knowledge, skills, and experience.
If you plan to go to graduate school or look for a career in the areas of wildlife, zoos, or conservation, on-the-ground experience is incredibly beneficial to your application. This program will give you the chance to learn from experts in the field and get hands-on experience working in a variety of wildlife, zoo, and conservation settings, which will help to set you apart from other applicants and prepare you for your future career.
Many students find that they can use their federal, state, and institutional aid, loans, and scholarships to pay the semester fee. You may be able to use your current semester tuition toward your South Africa Wildlife and Conservation Semester Abroad and get credit at your school. We can help you with this process. Additionally, students can choose to receive a transcript from our university partner, a fully accredited US-based institution. Please contact us so we can help you figure out your options.
The AVMA says "If you have the opportunity to work… for veterinarians who work with different species, that's a bonus that can make you more appealing to a veterinary school admissions committee." We're proud to offer you that opportunity!
COVID and Safety
All participants will adhere to the Loop Abroad COVID policies of testing yourself for COVID-19 within 2 days prior to travel, reporting symptoms if they arise during the program, masking or testing if asked to by staff, and isolating if you test positive.
If a program is canceled by Loop Abroad due to COVID-19, we offer a full refund of all tuition paid, including the deposit.
What if my program isn't cancelled, but I can't travel for personal reasons?
We understand that sometimes even though a program is not cancelled, an individual participant may be unable to travel due to illness or other personal reasons. In addition to our refund policy, if you must cancel your program enrollment less than 35 days before travel, for any reason at all, you can replace your program with the following virtual package.
This virtual package includes 5 university credits from Iowa Wesleyan University (if you successfully complete the courses) and has a retail value of $5,080.
This virtual package offer is valid for cancellation of travel programs between 35 days and 1 day before the program begins, when no refunds are available for participants cancelling their travel. One virtual package available per participant; non-transferable. A participant cancelling their enrollment more than 35 days prior is welcome to select this option over their refund if they so choose.
Locations
We're always excited to share what we love about South Africa.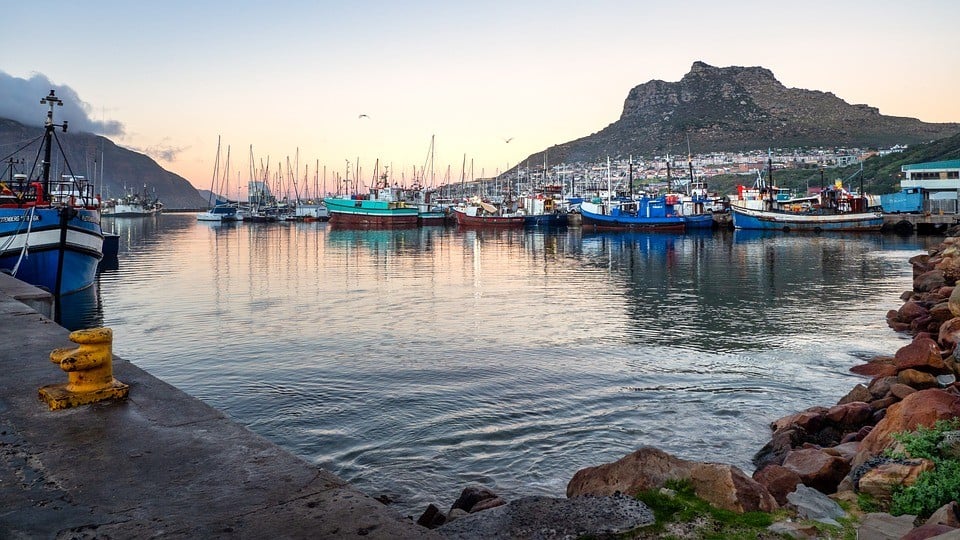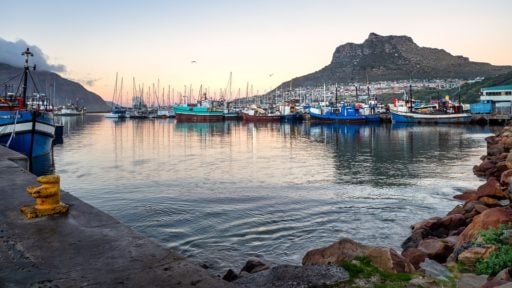 The semester takes place throughout South Africa, with some courses closer to Cape Town and others closer to Johannesburg. Loop Abroad began offering programming in South Africa in 2017, and our students have continued to ask for additional courses that explore more of the country. That's how the Wildlife and Conservation Semester Abroad came to be.
South Africa offers a huge variety of unique opportunities to work with varied wildlife, from huge marine species to "The Big Five" in game reserves across the country. Your group will travel together to course locations and program sites. All housing and transport within South Africa is included in your tuition. Check out where our studies will take us!
Cape Town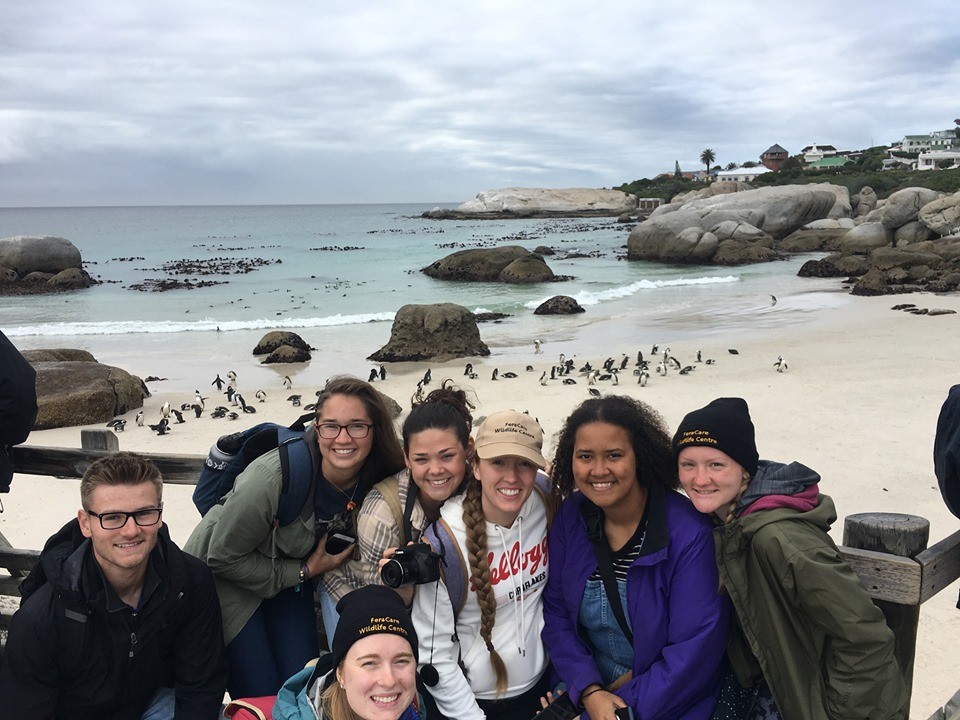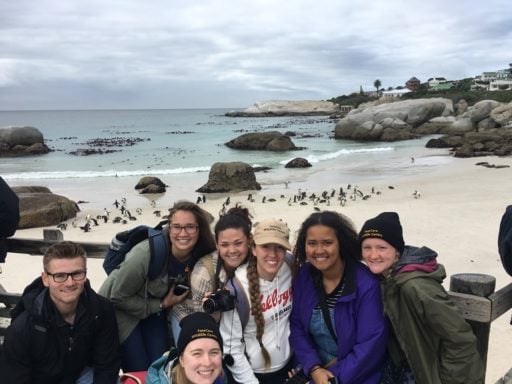 Cape Town is one of South Africa's three (yes, three!) capital cities. It has become one of our students' favorite places to visit in South Africa for its beautiful coastline and beaches, amazing wildlife and views within a few hours' drive, and the opportunities to interact with culture and history throughout the city.
Visiting Robben Island, Table Mountain, and the lighthouse at the point where the Indian Ocean and Atlantic Ocean meet at the southern point of Africa are just some of the special, iconic moments a visitor can have in Cape Town. On our first semester course, which exposes students to the history and culture of South Africa, we will also get opportunities to hear from South Africans about their experience and feelings on their culture, in everything from a township tour to a drum lesson to talking with local students.
Cape Town is more than just monuments and beaches. With excellent food, and lots of markets and public areas to explore, it is a cultural gateway to South Africa. And just a short drive away, one can find seals, whales, and all kinds of wildlife and wild areas to discover, as we'll see on our trip to Cape Agulhas.
Lory Park Zoo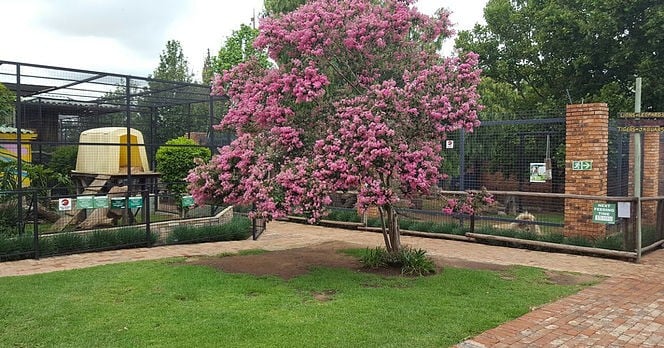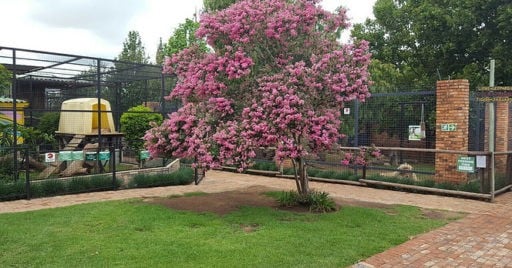 Midrand's Lory Park Animal and Owl Sanctuary is located in Johannesburg, South Africa. Lory Park is one of only six institutions in Africa to be accredited by the Pan African Association of Zoos and Aquaria, which is indicative of their high standards of safety, veterinary care, animal diets and enrichment practices, and overall welfare of the animals in their care.
Additionally, the park is one of four African institutions granted membership to the International Zoological Educators.
Lory Park opened in the year 2000 as a bird park, but quickly began accepting injured and trapped animals and has grown to be a sanctuary that is home to the following animals:
White and tawny lions
Siberian tiger
Jaguar
Leopard
Lynx
Puma
Owls
Eagles
Hornbills
Lorikeets
Cheetah
Black-footed cats
Serval
Caracal
Ocelot
Gibbons
Meerkats
Lemurs
Boa constrictors
Pythons
Chameleons
Tortoises
Hedgehogs
Bearded dragons
As you can see, cats, birds, primates, and reptiles make up the majority of the animals that you will work with at Lory Park. The park has a focus on education and conservation, and you will get the chance to visit two schools in the community to help teach about the importance of animals and conservation.
Lory Park is involved in researching and breeding black-footed cats, and will coordinate the research for our Wildlife Research course. Black-footed cats are difficult to breed in captivity, so their successful breeding pair is an important contribution to the survival of this vulnerable animal whose population is decreasing in the wild.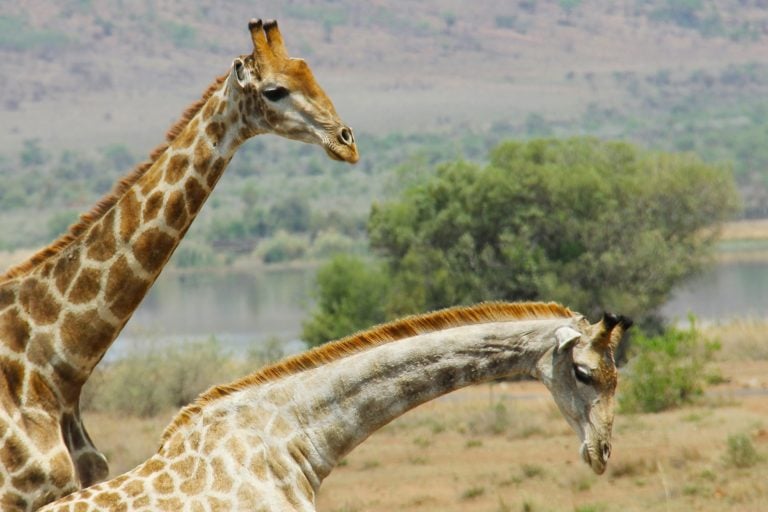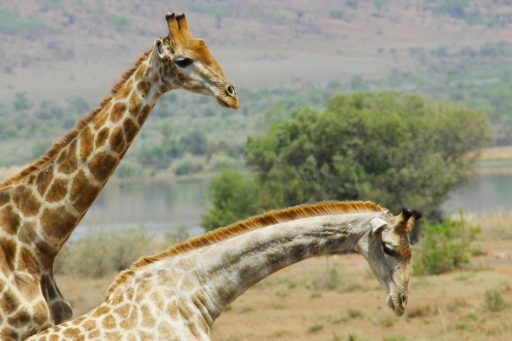 You will notice that other than cats and primates, the park does not have many of the large "zoo animals" you might expect, such as elephants, giraffes, hippos. Fortunately, you will have the opportunity to see these and many more African animals on your weekend safari.
We will have a two-day safari to Pilanesberg National Park, the fourth largest game park in South Africa and home to elephants, rhinos, leopards, buffalo, lions, zebras, giraffes, cheetahs, hyenas, hippo, crocodiles, jackals, wild cats, various antelope species, and hundreds of bird species. Here, guided drives will give us a chance to see lots of African animals in the wild and explore a bit outside of the zoo complex.
ORCA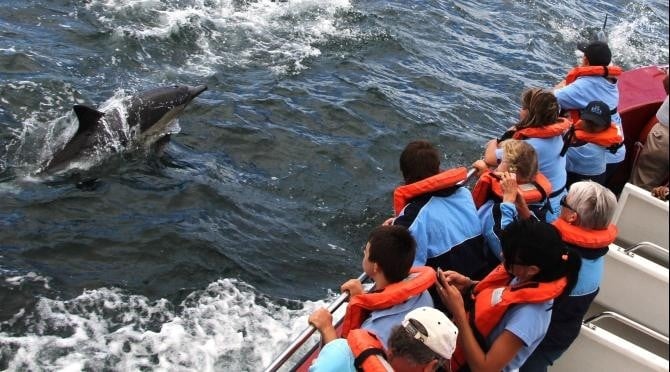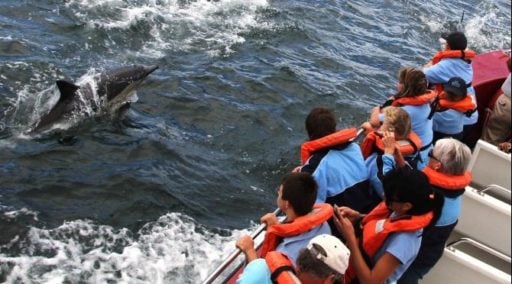 The Ocean, Research, Conservation, Africa Foundation ("ORCA Foundation") strives to raise awareness and interest in marine conservation issues facing Plettenberg Bay, including teaching young children about ocean conservation, building a sense of community with local conservation organizations, and supporting research that can inform management authorities with scientific advice on marine conservation.
The foundation's conservation program opened in 2001 and depends on international volunteers to support their meaningful projects and grow conservation efforts in the area. Your participation in conservation and education projects will involve regular hikes and surveys on local beaches to perform marine debris clean-ups; alien plant eradication; river health assessments; assistance at the SANCCOB Seabird Rehabilitation Centre; assistance at the Knysna Animal Welfare Service (KAWS); and environmental education of children at the Siyakula Pre-School Crèche and Sterreweg Special Needs Pre-School.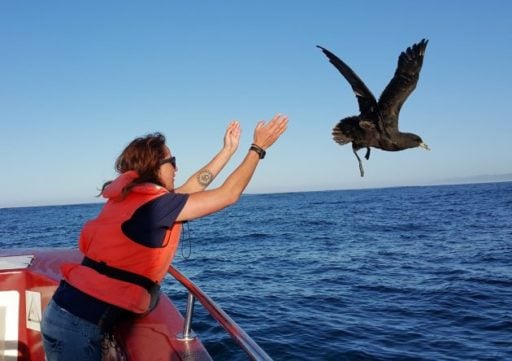 ORCA supports applied research by partnering with resident marine scientists based in Plettenberg Bay. Their projects are perfect for individuals who are interested in marine mammal research. By assisting them in the field or at sea you can gain valuable experience in boat-based and land-based field research methods involving some of Plettenberg Bay's charismatic marine top predator species (eg. Southern right whale, humpback whale, Bryde's whale, Indian Ocean humpback dolphin, common dolphin, bottlenose dolphin, Cape fur seal and Great white shark). You may assist with humpback dolphin photo-ID research and record sightings of other marine animals during dedicated boat-based surveys. In addition, you might join Ocean Blue Adventures commercial whale and dolphin watching boat trips when there are opportunities to record opportunistic data. It's possible that you will also participate in other research projects including marine mammal stranding response and necropsy; seal population monitoring; seal scat processing and preliminary identification of prey remains; seal-fisheries interaction and seal-shark interaction research in the Robberg Marine Protected Area. Sample processing, data entry and error checking forms an important component of research, and you may be expected to perform a large portion of this work. In other words, there's a lot to do, but exact tasks vary based on what work is needed at the time.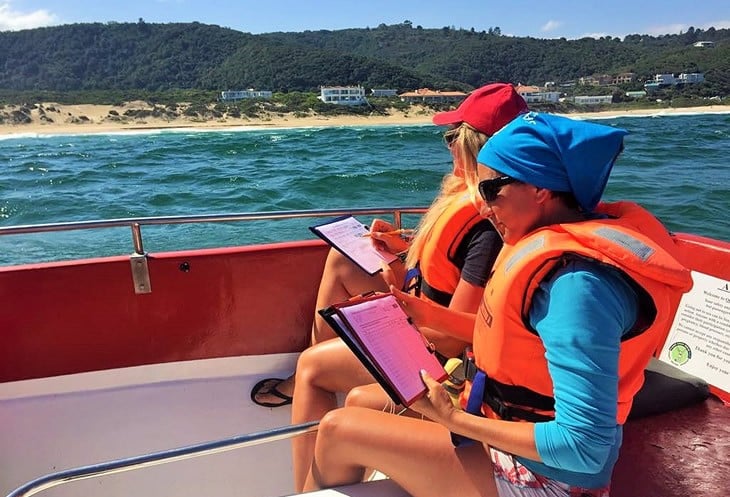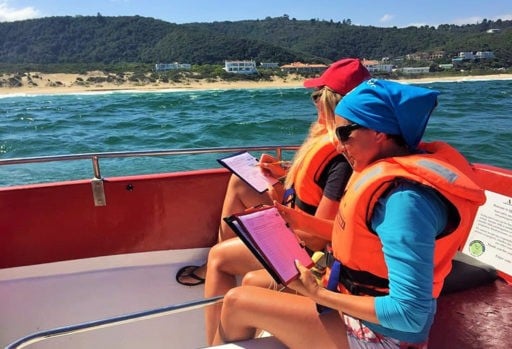 You will be expected to work in challenging conditions, including moving around on the boat in choppy conditions, hiking to work sites, and performing some important work that can be both tedious and physically and mentally challenging. You will need to be both patient and flexible: work that is outdoors, especially that involving animals and the ocean, can change at the last minute due to weather or immediate need. There will be lots to learn and lots to do, but you'll be expected to bring a positive attitude, patience, understanding, and commitment to the work, even when it is difficult or tedious. Not only will you be making a difference, but you will be building important work and educational experience that can help to open doors in your future career.
Care for Wild Rhino Sanctuary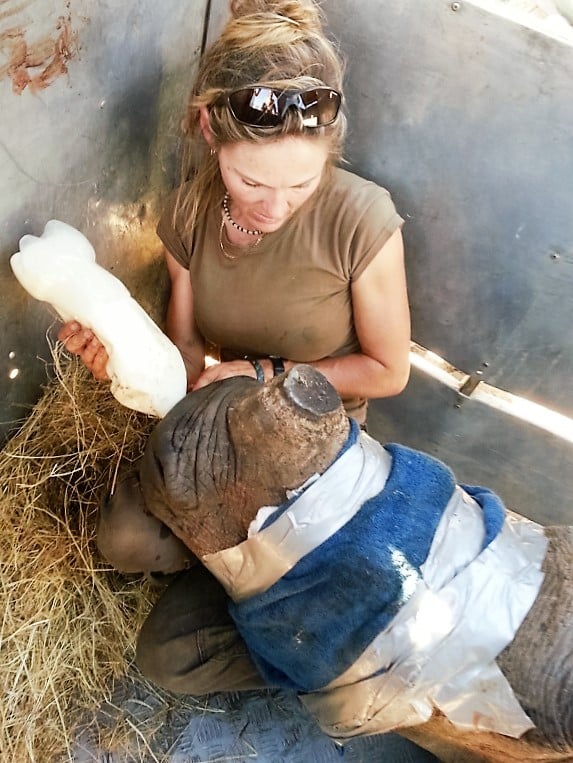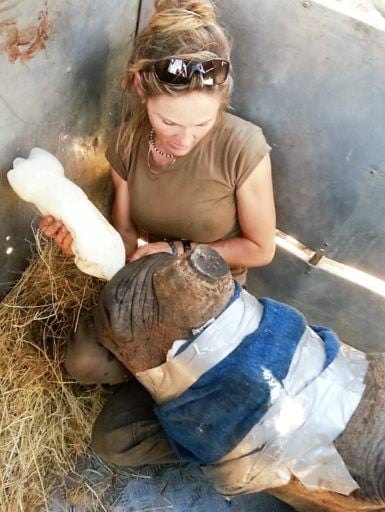 Founded by Petronel Nieuwoudt in 2001, Care for Wild Rhino Sanctuary is the largest orphan rhino orphanage and sanctuary in the world.
Their vision is to secure free-ranging African Rhinoceros in protected sanctuaries across Africa, to ensure the survival of the species for future generations.
Baby rhinos that are orphaned in the wild rarely survive. The mission of Care for Wild Rhino Sanctuary is to rescue every rhino that is orphaned, to heal them and to provide a totally secure environment where they can grow, roam free, and breed to ensure that there will always be rhinos in Africa.
The Care for Wild Rhino Sanctuary NPC was founded by Petronel Nieuwoudt fifteen years ago in the Limpopo province, with the goal of providing care and rehabilitation to a wide range of animals. Due to the limited level of poaching at the time, only a few rhinos were treated at the centre. In 2011 the centre was moved to Barberton, Mpumalanga. Subsequent to moving to its new property, there was a drastic increase in the number of rhino poaching incidents in the surrounding areas, and a need to care for and rehabilitate the injured and/or orphaned rhinos, whose mothers were killed during such incidents, became apparent. Petronel specializes in the care, hand-rearing, management and capture of infant, injured or orphaned rhinos.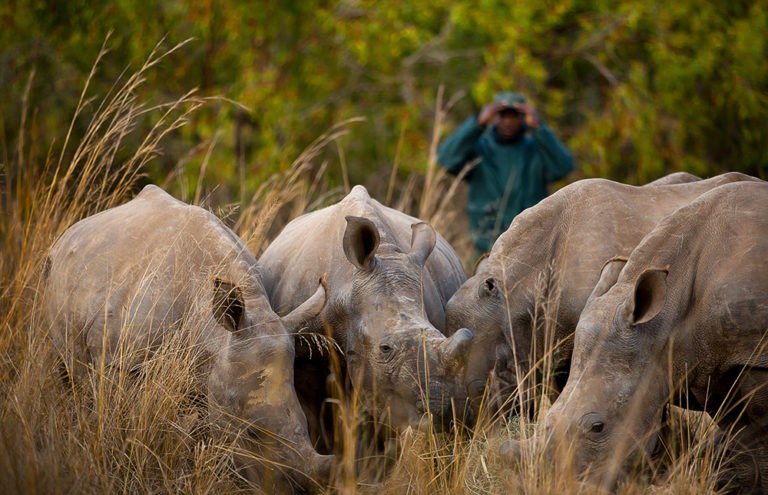 Care for Wild Rhino Sanctuary NPC is developing the existing rehabilitation centre and additional land into a secure stronghold which will eventually accommodate 100 black and white rhinos in a viable secure breeding population. Ultimately, it is the goal of the sanctuary to aid in the process of re-maximizing the rhino population with the intention of preserving the species for future generations.
Despite intense counter poaching efforts, rhinos continue to be poached at unprecedented levels throughout South Africa. Care for Wild Rhino Sanctuary NPC is developing a concise strategy to ensure the safety and security of the rhinos under the centres care, and is committed to maintaining the highest level of protection. Such security measures will include (but are not limited to) 24/7 monitoring of individual animal groups, highly trained armed game scouts, mobile response units, communications network, crime intelligence, intense surveillance and live video monitoring, trained counter poaching dogs and their respective handlers, watchtowers, electrified fencing, and aerial support.
Prince Harry serves as an ambassador for Care for Wild, saying, "These baby rhinos are at an orphanage because their mothers were killed by poachers. I can't say where this is for obvious reasons. But I spent an afternoon with Petronel Nieuwoudt, who runs the orphanage. The youngest rhino was called Don. He was just two months old when he was found in Kruger National Park. Petronel has students and volunteers from all over the world come to look after these orphans. They pay for this experience and that money is used for milk, food, fencing and rangers for security."
Mpumalanga is known for its beautiful scenery, from mountains and forests to waterfalls and rivers. The area is home to giraffes, zebras, black-backed jackals, blue wildebeest, kudu, warthogs, baboons, and many other magnificent wild mammals. Care for Wild itself may be home to African wildlife other than rhinos who are rescued, cared for, and given a home or prepared for a safe release when possible.
How It Works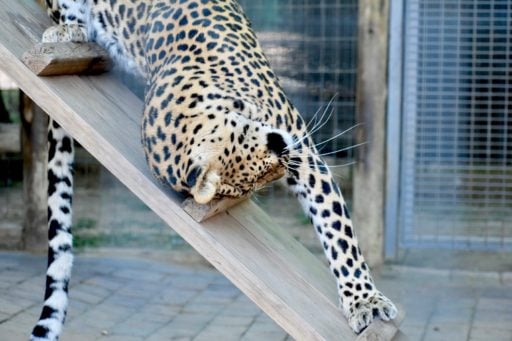 Want to fit a semester abroad in South Africa into your undergraduate studies? Whether you're a pre-vet student or are interested in learning more about wildlife and conservation, here's how it can work for you!
This page is a general overview of the process of South Africa Wildlife and Conservation Semester Abroad, from applying to attending. For more detailed information on any of these points or personalized assistance, contact us! We are happy to help.
What is the South Africa Wildlife and Conservation Semester Abroad?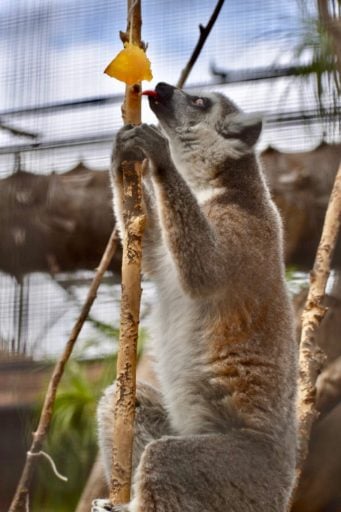 The South Africa Wildlife and Conservation Semester Abroad is a full, academically rigorous college semester. It takes place in fall and spring, over the course of 12 weeks. The program has space for up to 12 students and takes place throughout South Africa. Students travel within South Africa together and take a set series of courses in a set order. Each student must take all the courses, which are worth a total of 18 credits. The program does not take place on a college campus, but instead in zoos, wildlife rescues, game reserves, marine conservation centers, and other similar locations throughout South Africa.
Loop Abroad is not a college. Participants in the South Africa Wildlife and Conservation Semester Abroad will receive their credits and transcript from University of Findlay, our school of record in the US. For students who are currently in college, we can help you work with your school to transfer these credits. For participants not currently in school, you will receive a transcript from University of Findlay.
How Much Does it Cost?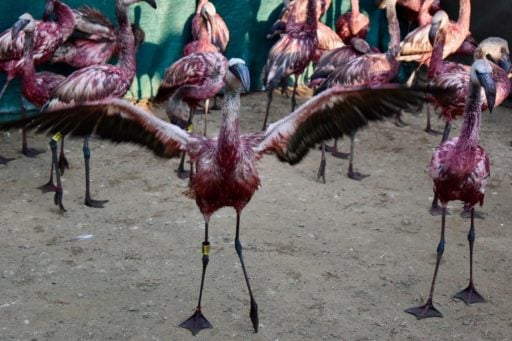 The tuition for the South Africa Wildlife and Conservation Semester Abroad is $21,950. It includes tuition, housing, meals, transport to class each day, transport within South Africa, books, and lab fees. It does not include airfare to South Africa or health insurance. No visa is required (for citizens of the US or Canada).
Financial aid options are available, including up to $5,000 in need-based aid from Loop Abroad and outside scholarships of up to $5,000. If you are currently a college student, your semester in South Africa would replace your semester tuition on your home campus. We can assist you in using federal financial aid toward your Loop Abroad tuition.
Who Can Attend the South Africa Wildlife and Conservation Semester Abroad?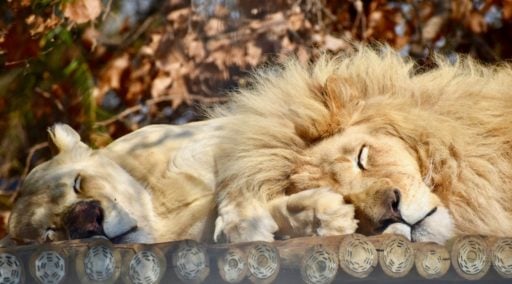 This program is open to applicants age 18 and over. You can be a citizen or resident of any country. You do not need to currently be in school. All courses are taught in English.
Competitive applicants plan to apply to vet school or otherwise work in a career with animals, have a 3.0 GPA or greater, and have a demonstrated interest in working in animal science. No specific skills or experiences are required. We do require one course of college-level biology as a prerequisite (AP Bio or IB Bio would meet this requirement, and there are affordable online alternatives available.)
Step 1: Talk to your advisor. We suggest that you meet with your advisor about a semester abroad and the credits you would be transferring into your degree program. Usually, your advisor will want to see syllabi for all the courses. For a copy of all the syllabi, please send an email to [email protected] Ask your advisor to approve the credits so that you may approach your study abroad office with your plans to participate in a Loop Abroad semester. Note that the course load of 18 credits is a complete semester, and you are expected to participate in all courses and class meetings during the semester.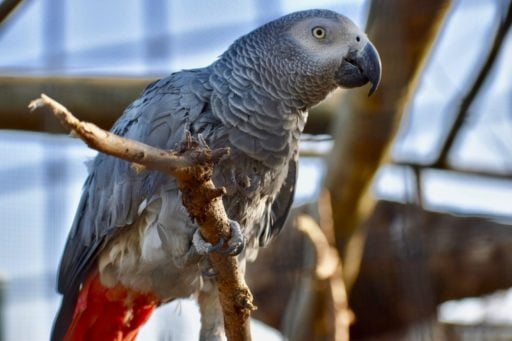 Step 2: Apply for admission. You can apply for admission at any time, but it is best to apply at least a few months in advance so you have time to meet with the various offices on your campus and make arrangements for your study abroad. In your application, you can indicate if you are applying for financial aid from Loop Abroad, which can award need-based funds of up to $5,000 per student. You would get notice of any financial aid award with notice of admission.
Step 3: Secure funding for your semester. Once you are admitted and have your credits and study abroad experience confirmed, it is sometimes possible to use your federal financial aid if you are currently enrolled in a US college or university. Your financial aid office can help you with this process, and we will also assist you. In some cases, your school will require specific documentation from Loop Abroad and we are able to work with them to make this semester financially feasible for you. Note that the semester tuition includes housing, meals, and even books, some students actually find it costs them less to go abroad than to stay on their home campus for the semester.
Step 4: Pay deposit and submit necessary paperwork. Before you can be confirmed as a participating student, you must pay the deposit to hold your spot in the upcoming semester. There are only 12 spots available in order to keep the class sizes small. You will also have to complete enrollment paperwork that includes a medical form.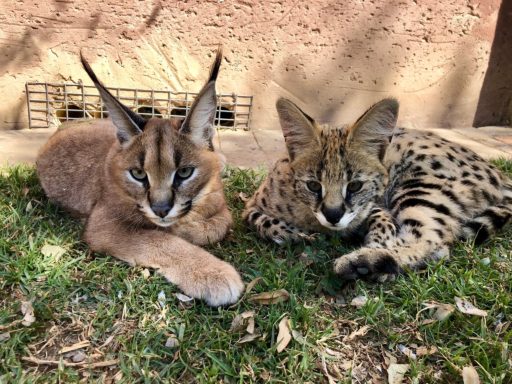 Step 5: Plan for travel to South Africa. The Director of Admissions will send you an email with logistical information about travel flights, the required rabies vaccine, international phone plans, etc. You will also receive a calendar with the dates for your in-country orientation, and course schedule. We can help you with everything from selecting flights to deciding what to pack!
Step 6: Arrival in South Africa. You will be met by Loop staff when you arrive and taken to your group housing. You will have an in-country orientation and chance to get to know your group before you start your veterinary courses.
During your semester abroad in South Africa, staff is available 24/7 to support you. You will live with your fellow students and your travel between course locations will be arranged as a group by Loop Abroad, with staff traveling with you. The semester is a busy, packed schedule with lots of places to go and lots of work to do, and we'll do it all as a group. If you have questions about the South Africa Wildlife and Conservation Semester Abroad, from applications to safety and everything in between, reach out to us!
Coursework
Hands-on wildlife and conservation experiences from big cats to marine life.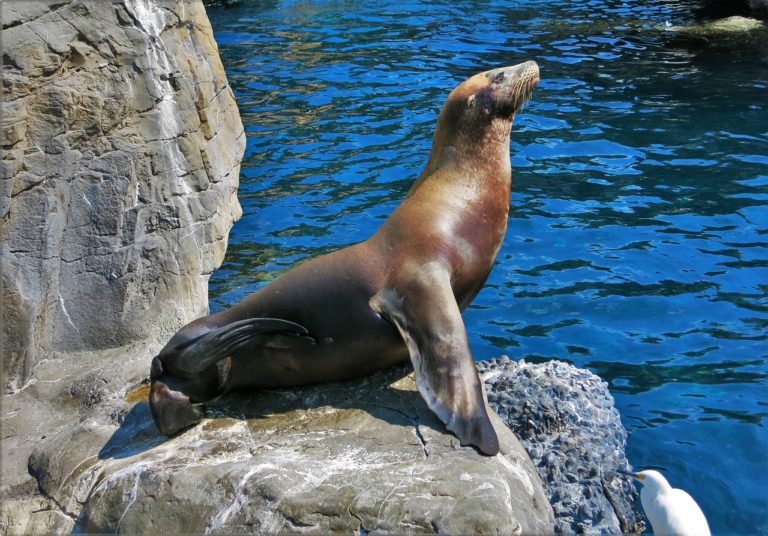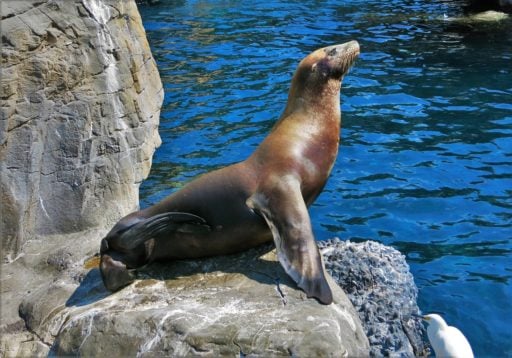 The semester is divided into blocks that will you take in a set sequence so that you can focus on one course at a time immersed in a zoo, reserve, sanctuary, or city setting. With each block, you will build and practice new knowledge and skills. The coursework is demanding, but you will go home with memories of a lifetime and key experiences that will prepare you for your career working with animals or in conservation.
The semester in South Africa is comparable to a full semester of courses including labs at your home institution.
Please note: we have listed credits based on the number of hours of instruction, homework, and fieldwork in each course. But the number of credits you receive at your school will vary depending on how you apply for credit and how your school grants it. Through our university partner (School of Record), we can offer all students a full transcript.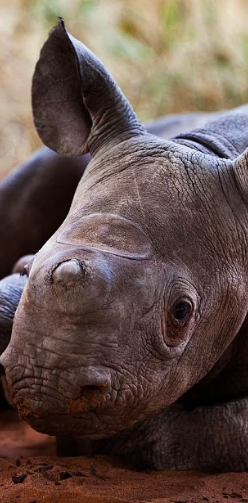 Here are the courses offered each semester. Each course is two weeks in length – sometimes there are free days or rest days on the weekends in-between courses, and sometimes one or both of these weekend days is used for group travel. Please note that though the sequence may be different for different groups and different semesters, all of the following courses are included in your semester abroad. You and everyone in your cohort will take all the courses together in sequence.
History and Culture of South Africa – 3 credits
Wildlife Conservation and Management– 3 credits
Zoo Husbandry and Management – 3 credits
One Health Concepts in Action – 3 credits
Anatomy, Behavior, and Conservation of Big Cats – 3 credits
Wildlife Research – 3 credits
Total – 18 credits
Course topics and itineraries are subject to change based on the discretion of instructors.
History and Culture of South Africa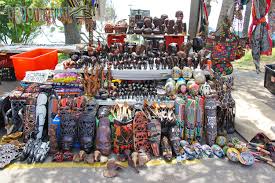 This course will give you a chance to explore some of the areas in and around Cape Town and to learn more about the culture and history of South Africa. Part of studying abroad is learning to look through the eyes of the local culture, and this course will give you opportunities to discover the art, music, food, architecture, language, and other aspects of South African culture.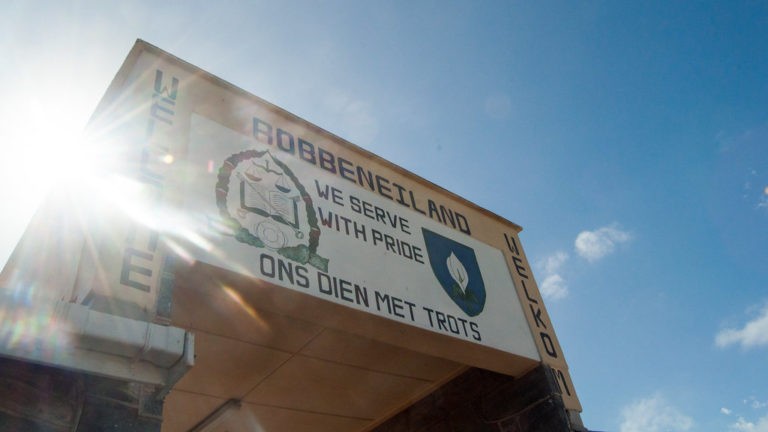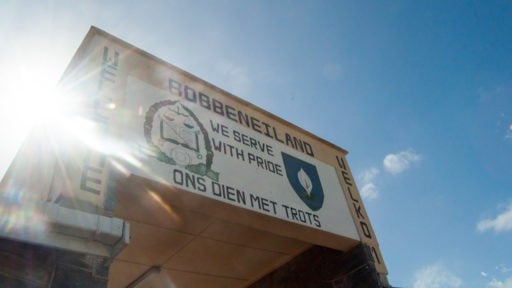 The history portion of the course will focus on recent South African history from Apartheid until now, and its effects on everything from economics to education within the country. You will have opportunities to hear from and talk with South African people about their lived experiences, in addition to exploring history through visits to locations such as Robben Island, the townships, and museums throughout Cape Town.
Wildlife Conservation and Management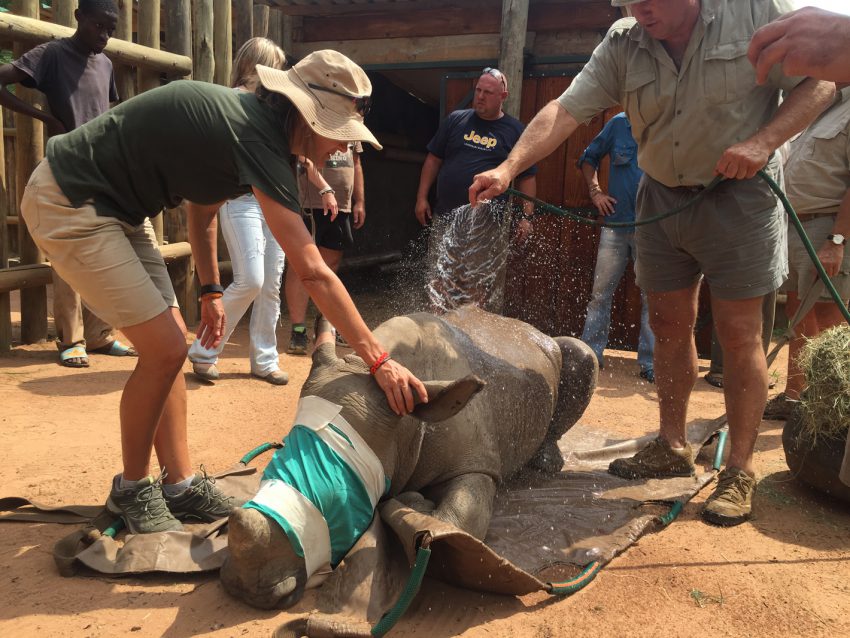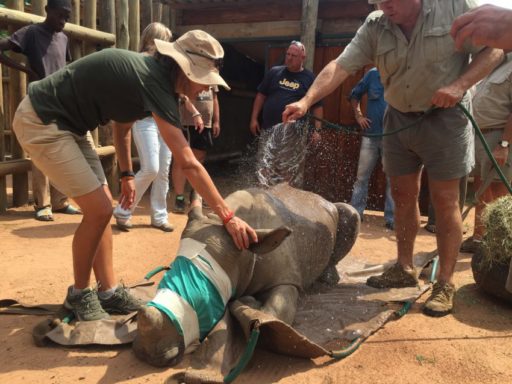 This course will be split between two locations: the Care for Wild Rhino Sanctuary and the Ocean Research Conservation Africa marine conservation center. By spending time learning in these diverse locations, students will have a chance to learn about wildlife conservation and management from varied perspectives.
Care for Wild Rhino Sanctuary is one of the largest rhino sanctuaries in the world (and the only rhino rehabilitation center accredited by the National Parks Board of South Africa), and as it does not admit paying tourist guests or safari tours, taking a course on-site gives you a unique opportunity to live and work inside this renowned wildlife conservation project. The sanctuary is home to other African animals, including hippos and meerkats, and will provide opportunities to learn from leading conservationists.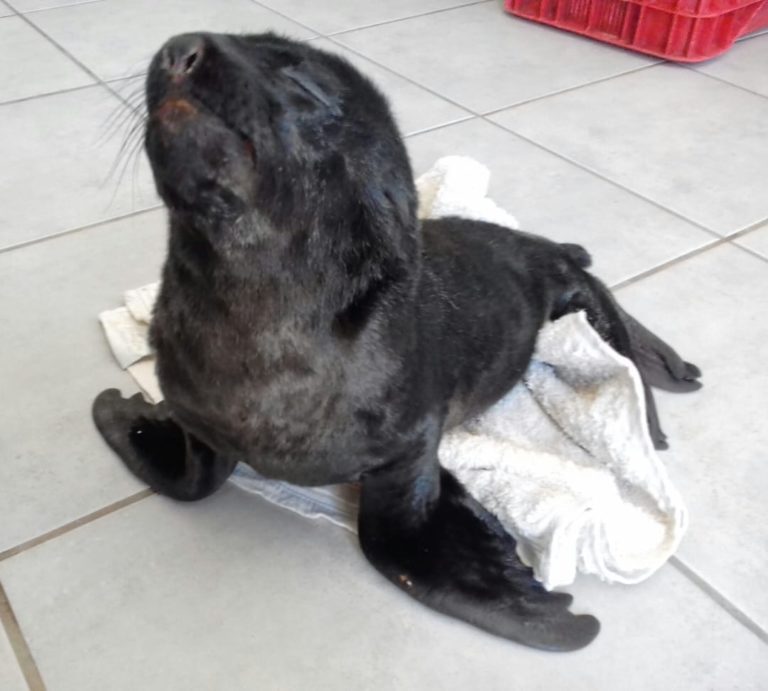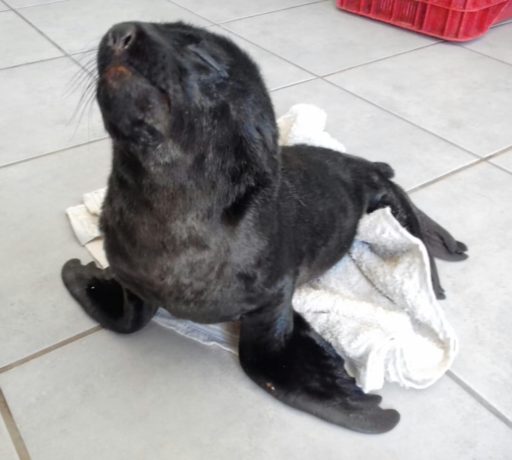 At Ocean Research Conservation Africa ("ORCA"), you'll have opportunities to study marine conservation issues facing Plettenberg Bay and to help support important conservation research and education projects. Hands-on projects to supplement lecture learning may include hikes and surveys to clean and maintain beaches, river health assessments, assistance at the SANCCOB Seabird Rehabilitation Centre, assistance at the Knysna Animal Welfare Service, environmental education projects with local schools, or time at shore or sea helping to research species including the southern right whale, humpback whale, bottlenose dolphin, Cape fur seal, and great white shark.
Zoo Husbandry and Management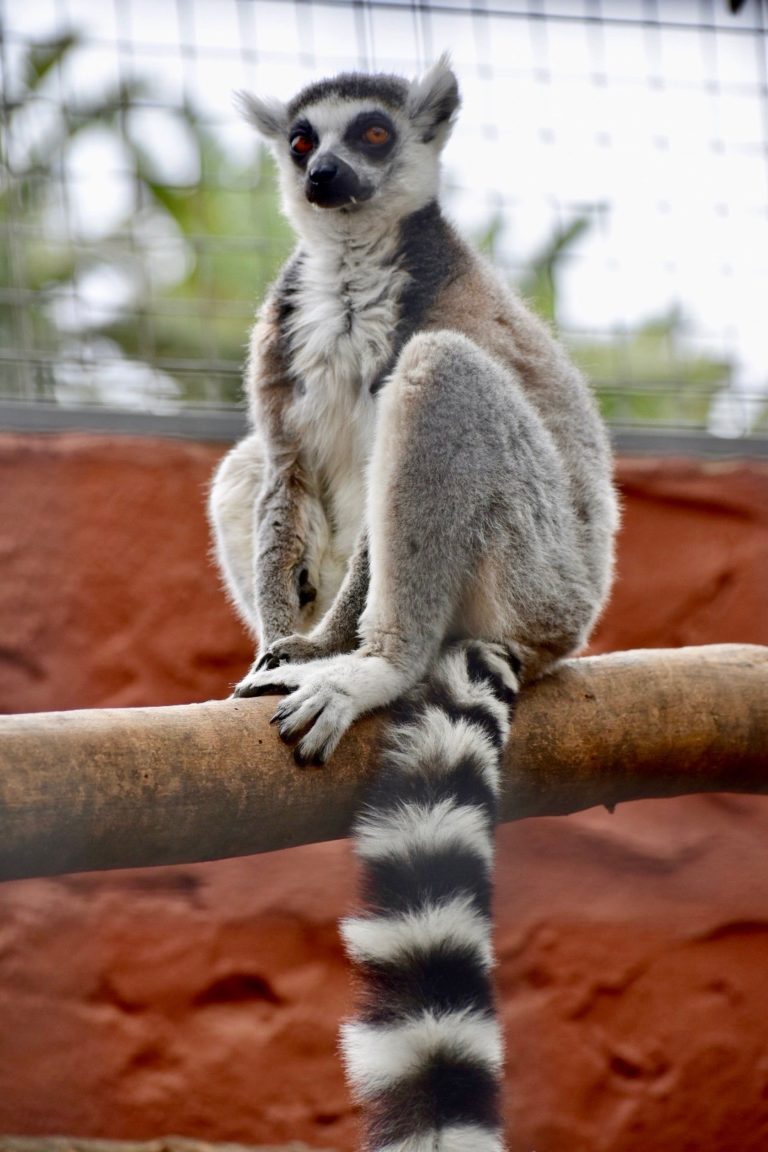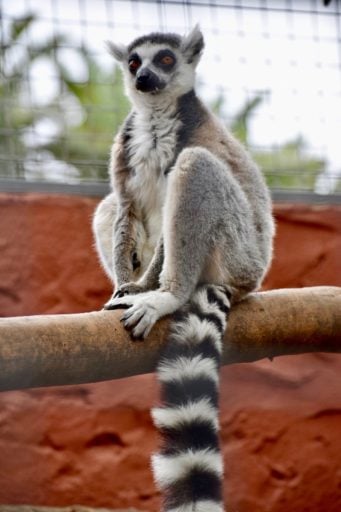 This course is based at Lory Park Animal and Owl Sanctuary in South Africa. Lory Park is one of only six zoos in Africa accredited by the Pan African Association of Zoos and Aquaria, with a focus on education and conservation. Your program will focus on understanding the anatomy, handling, medical needs in captivity, behavior, and conservation of six main groups of animals at the park: birds of prey, reptiles, big cats, small cats, cubs, and primates.
Your work with and coursework about these animals will be supplemented by veterinary labs such as necropsies and lectures from veterinarians and expert guests. In addition, we will spend a weekend on safari in the Pilanesberg Game Reserve, one of the largest in South Africa and home to elephants, rhinos, leopards, buffalo, lions, zebras, giraffes, cheetahs, hippos, crocodiles, and hundreds of other species.
One Health Concepts in Action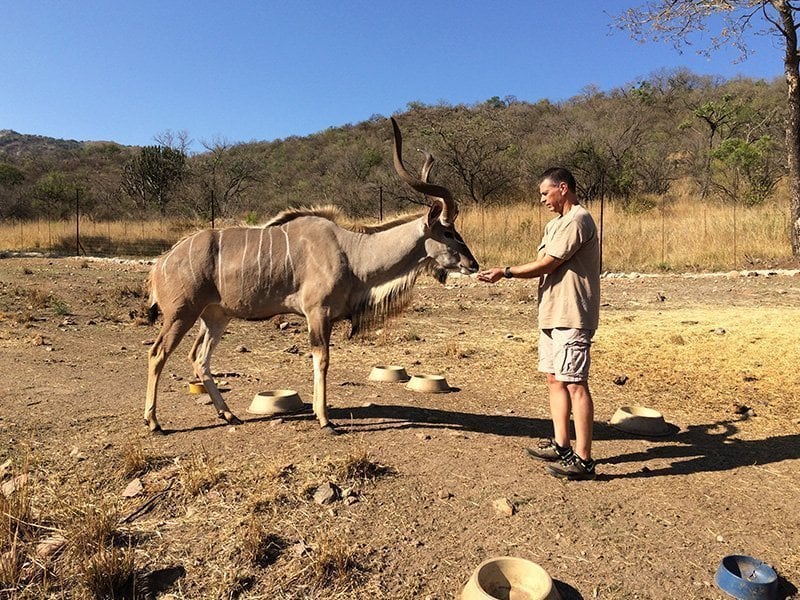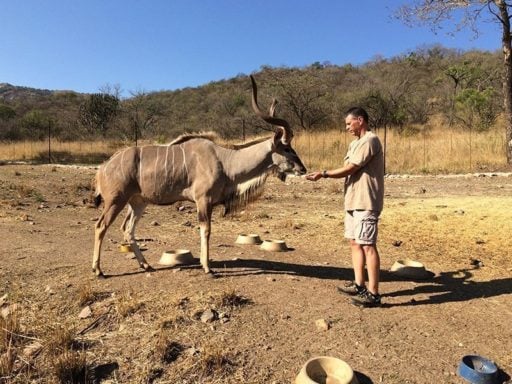 According to the World Health Organization, "'One Health' is an approach to designing and implementing programs, policies, legislation and research in which multiple sectors communicate and work together to achieve better public health outcomes." This course will give students the chance to interact with and study One Health concepts both in the classroom and in the field.
Our time in the field includes game drives and exploration of wild areas, necropsies and other laboratory work, visits to research stations and labs, discovering anti-poaching tactics, working in a wildlife clinic, a medical community visit including both human and animal clinics, and practice bushwalking and tracking.
Anatomy, Behavior, and Conservation of Big Cats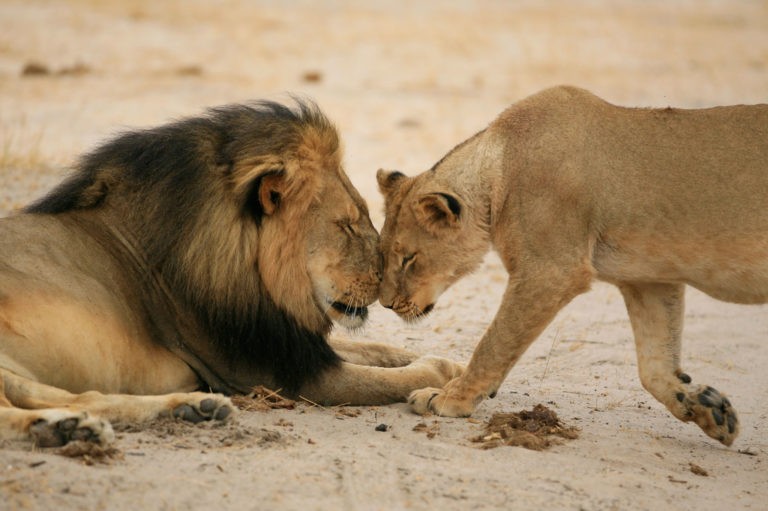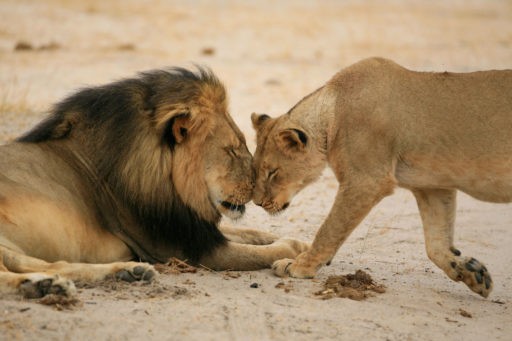 This course will take place at one of our big cat partners. The course is designed to help students learn about the anatomy, behavior, and conservation of African big cats through a combination of lectures, lab activities, observation, and husbandry and enrichment.
Students may help monitor camera traps, maintain the grounds, prepare food, observe behavior, and assist with veterinary care. Please note that this course does not guarantee hands-on work with any of the big cats (the Zoo Husbandry and Management course does provide interaction with some of the cats).
Wildlife Research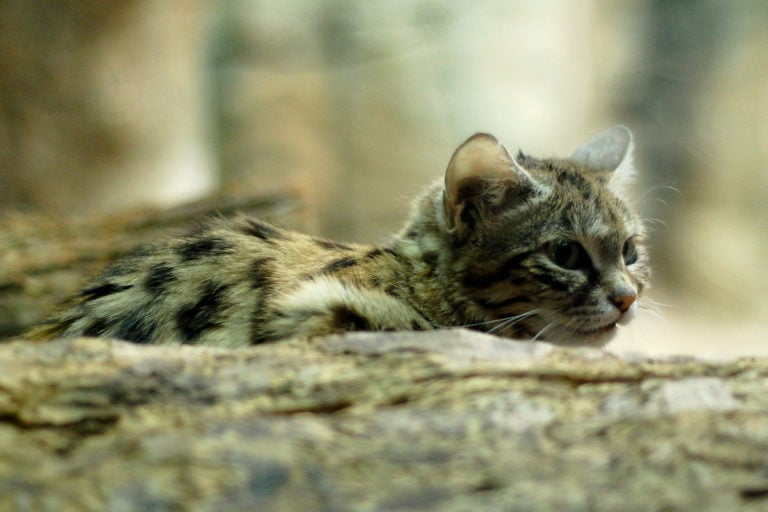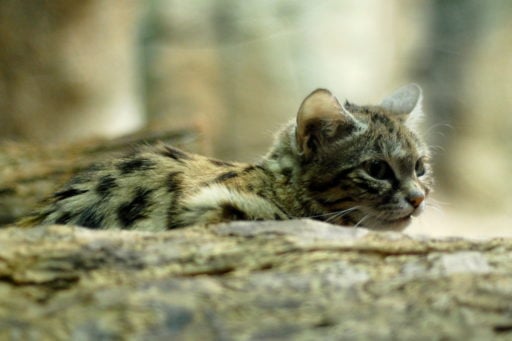 Wildlife research skills are an important asset to the portfolio of anyone interested in working in wildlife conservation. This course will also be led by the team at Lory Park Zoo, but will give us the opportunity to spend a good amount of the course off-site from the zoo and in the field.
This course will focus on understanding aspects of wildlife research such as designing research questions and collecting, analyzing, and presenting data. Students will participate in field research on the black-footed cat, a vulnerable species with a decreasing population, as a way of practicing and implementing the skills they are learning in the classroom.
Calendar
Spring Semester 2024
Tuition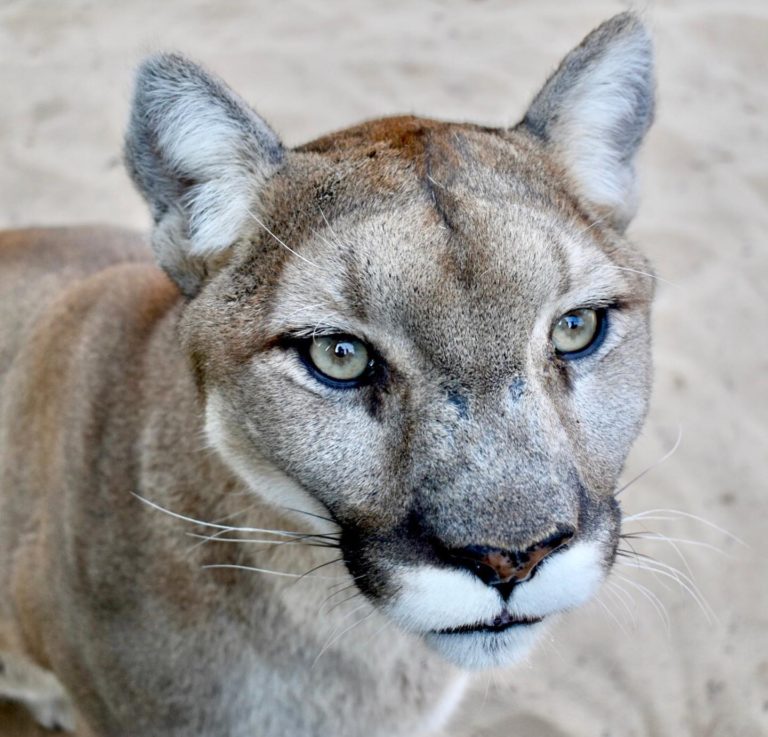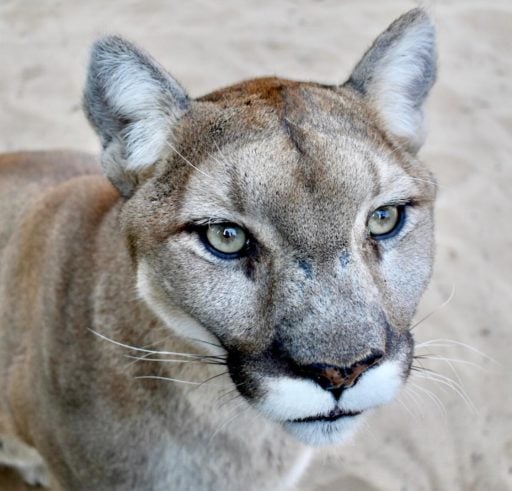 We know studying abroad is a big investment. If you are currently in college or university, we can help you to work with your school to get credit for your Loop Abroad courses and be able to access federal financial aid to use toward your Loop Abroad tuition. You may even be able to apply some or even all of your home institution semester tuition toward your South Africa Wildlife and Conservation Semester Abroad tuition, which can mean that studying abroad costs the same or even less than spending your semester on your home campus.
If you are considering applying, let us know! We can walk you through each step from talking with your school advisors to making the program affordable for you.
Semester Fee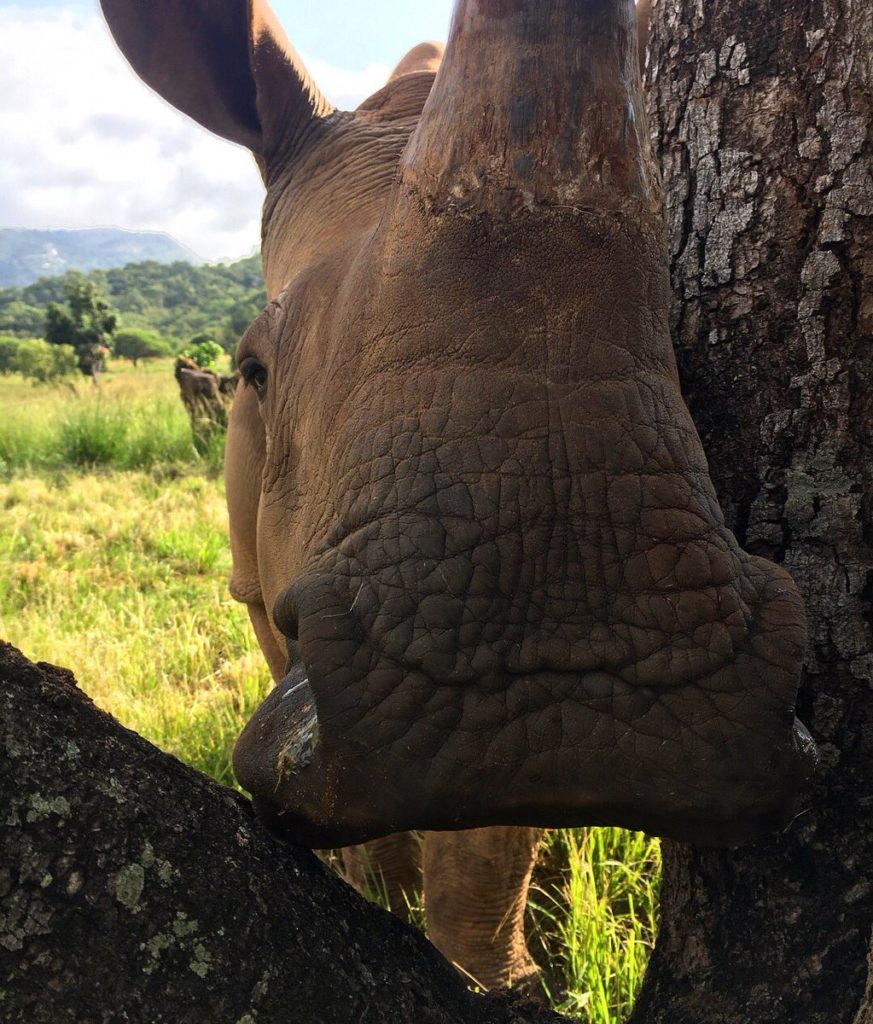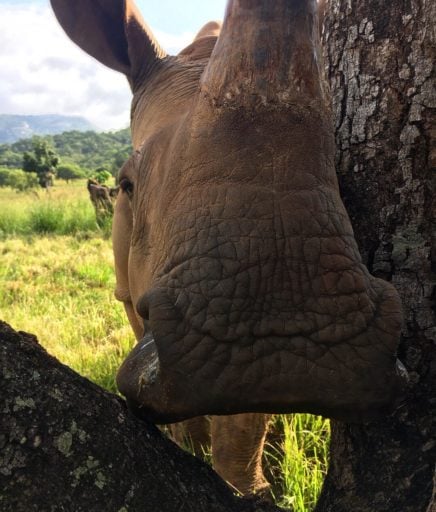 The South Africa Wildlife and Conservation Semester Abroad comprehensive fee of $21,950 covers much more than just tuition:
Tuition for 18 course credits

Housing at all program locations

Food – all meals during the semester, including group meals and meals on your own

Accommodation and fees at wildlife sanctuaries during field courses

Transportation to class each day and transportation for field courses, including airfare within South Africa between program locations

Course readings and materials during the program

Clinic and lab supplies
That means that you do not pay any additional fees for labs, books, housing, meals, or in-country transport for courses during your program.
Note: International airfare to and from South Africa are not included. There are two books you are asked to purchase and read before the semester begins (approximately $30). You are required to be rabies vaccinated in order to begin the program.
Financial Aid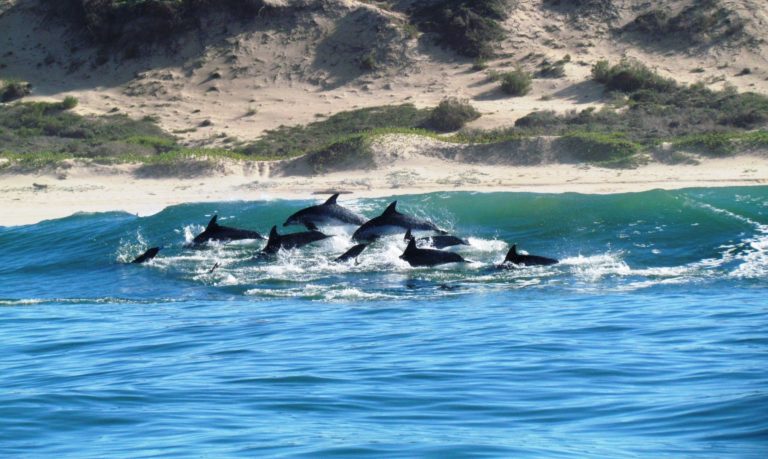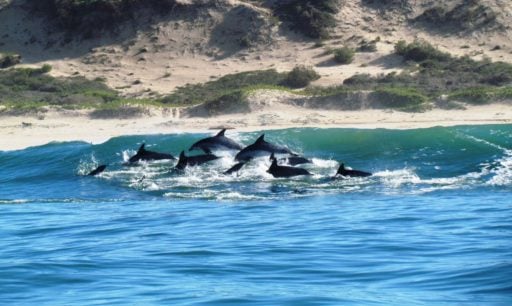 Many students studying abroad use financial aid such as grants, scholarships, and/or loans to help pay their tuition and program fees.
Because we offer transcripts through our US university partner (School of Record), you may be able to use your state, federal, and/or institutional aid and loans towards the semester tuition. For students who are currently in college or university, you may find that you can use some or even all of your home institution semester tuition toward your South Africa Wildlife and Conservation Semester Abroad tuition. Generally, the first step is to get your credits approved by your current school – and we are happy to help!
There are also several outside scholarships designed for students studying abroad. The Gilman Scholarship (for up to $5,000) is an excellent alternative for US citizens currently enrolled in college and receiving a Pell Grant. We suggest that you talk to your financial aid office for recommendations. We will support your application!
Loop Abroad also offers a limited number of awards for semester students ranging from $500 to $5,000 based on qualifications and financial need.
If you aren't sure where to start, please contact us! The sooner you start the process, the easier it is to communicate with your school about credits and financial aid.
How to Apply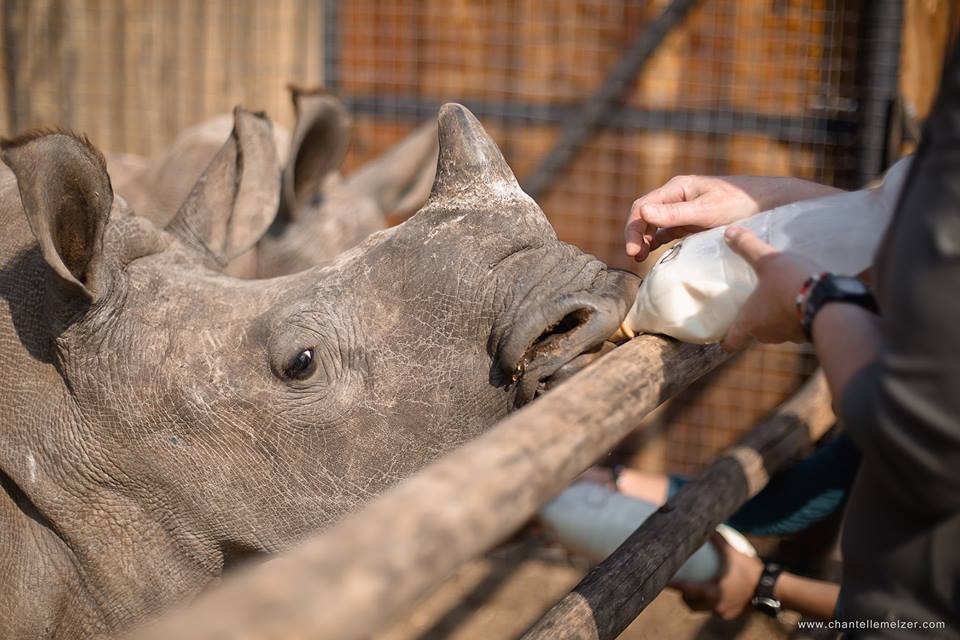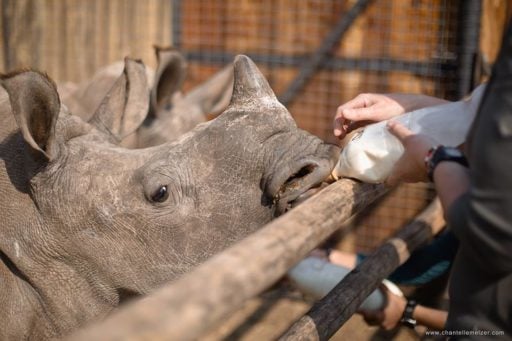 The South Africa Wildlife and Conservation Semester Abroad is open to students from all academic backgrounds, not just pre-vet students.
We welcome students to study with us as a gap year after high school to decide if they want to pursue a veterinary education. We also welcome students who have completed an undergraduate degree but want to enhance their vet school application.
We are proud to often host students on their first trip abroad as well as students who are seasoned international travelers. You do not need to be a US citizen to apply.
We understand studying abroad is a big decision — we'll walk you through every step. We can help you figure out if it's a good fit and how research, internship, and course credit as well as financial aid would work for you.
Who Can Apply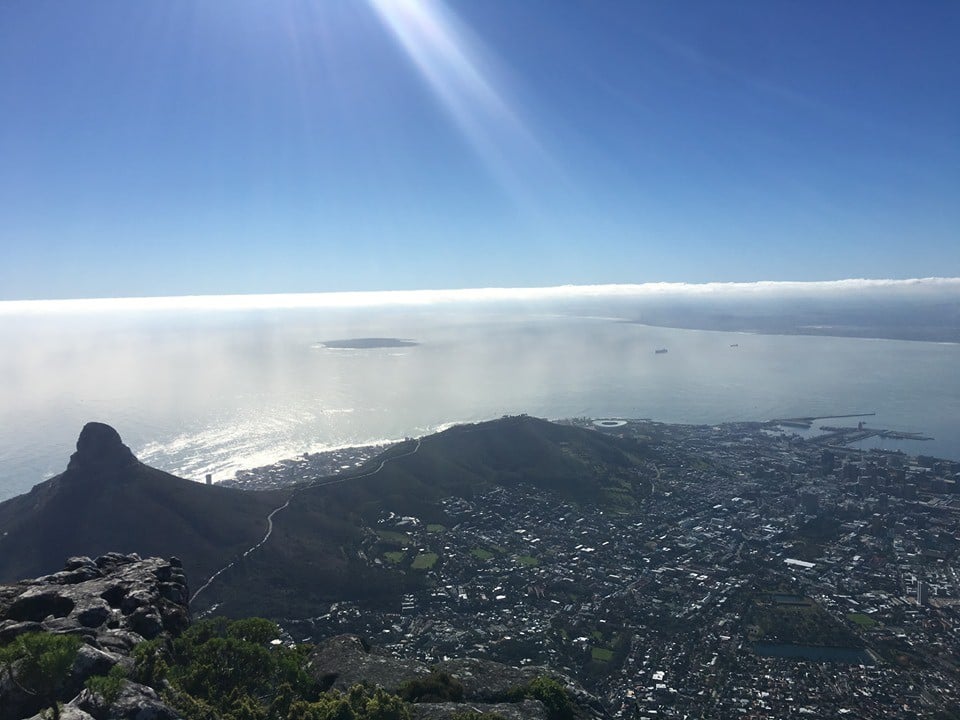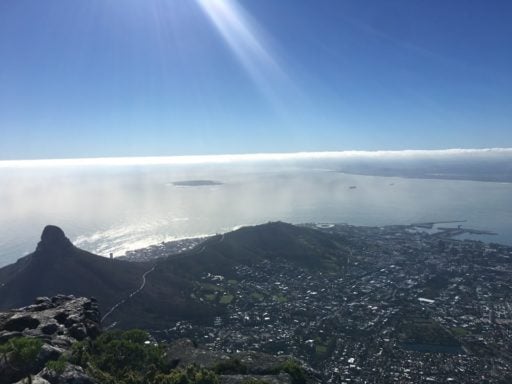 In order to enroll in the South Africa Wildlife and Conservation Semester Abroad, applicants must meet the following requirements by the time the semester begins.
Eighteen years or older (most students are 18 to 25)
High School diploma or equivalent
3 credits of college-level Biology or equivalent (AP/IB Biology scores can qualify) completed with a C (70%) or better
Passport valid for 6 months from the end of the program
Healthy enough to travel and work outside in hot, humid climate
Able to swim
What makes a competitive applicant?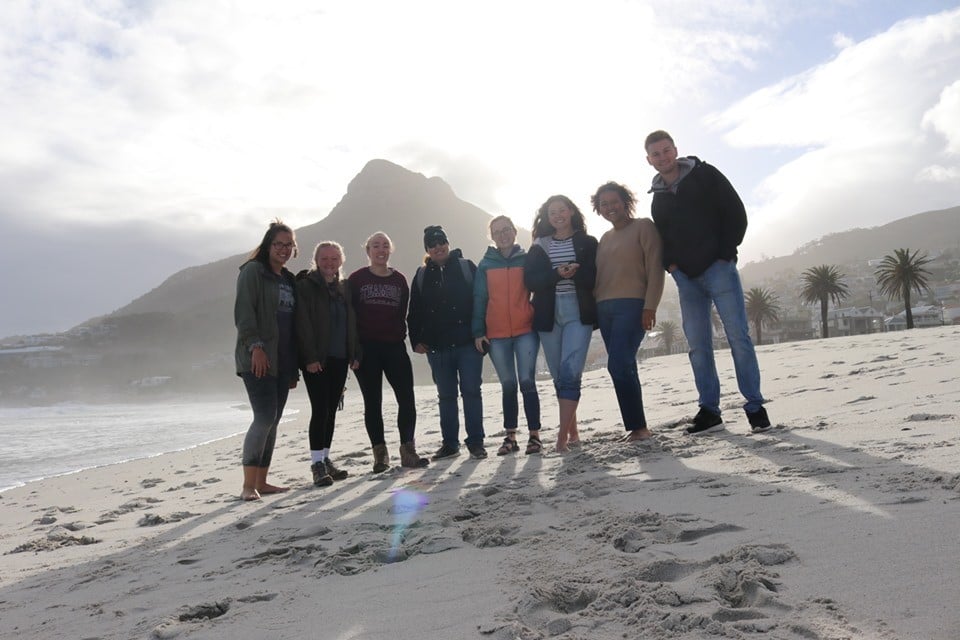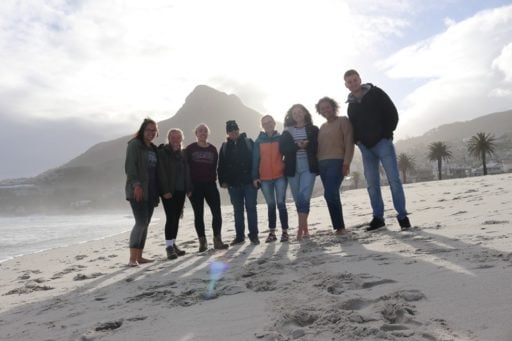 Each course in the South Africa Wildlife and Conservation Semester Abroad is a group of up to 12 students, who work closely with one another and with their veterinarians and instructors. For this reason, the #1 skill we look for in an application is the ability to work as part of a team.
We're looking for students who understand what the South Africa Wildlife and Conservation Semester Abroad entails and are eager to work hard, support their classmates, and get their hands dirty.
We don't require any specific animal experience, but a demonstrated interest in working with animals or in veterinary medicine will strengthen your application. We don't require a certain GPA, but strong applicants generally have a GPA of 3.0 or greater. Your application is more than just your GPA. We do not consider standardized test scores in our admissions decisions.
I'm ready to apply – what now?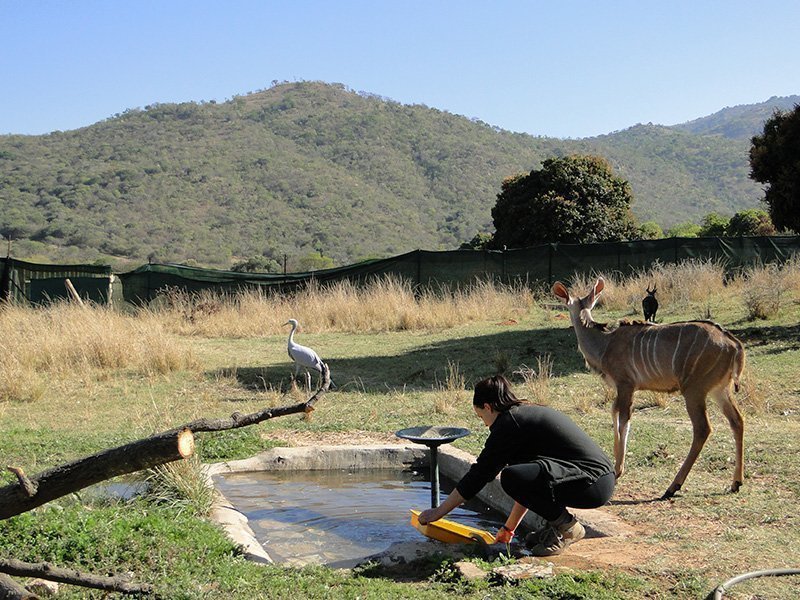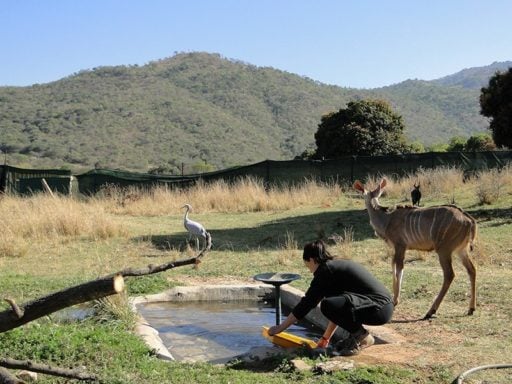 Once you're ready to apply, you can click on the "apply now" link below and get started.
The application for the South Africa Wildlife and Conservation Semester Abroad has a $50 application fee, and will require your transcript, resume, 2 academic or professional references, and includes an essay component. Please note that upon acceptance to the program, your spot is not guaranteed until the non-refundable deposit of $5,000 is paid.
If you'd like our help before applying to make sure that your credits will transfer to your current college or university and that you'll be able to successfully fit the South Africa Wildlife and Conservation Semester Abroad into your academic schedule, please contact [email protected] for assistance.
Rolling admissions; applications open now!
Scholarships
There are lots of ways to help fund your online and travel programs with Loop Abroad, and we are here to help!
Scholarships are a terrific way to cover some or all of your tuition for a Loop Abroad program. When you look for scholarships for pre-vet programs, you need to look at all your options!
Benjamin A. Gilman International Scholarship:
The Gilman Scholarship could fund $5000 of your tuition and the next deadline is March 9 at 11:59 pm Pacific Time!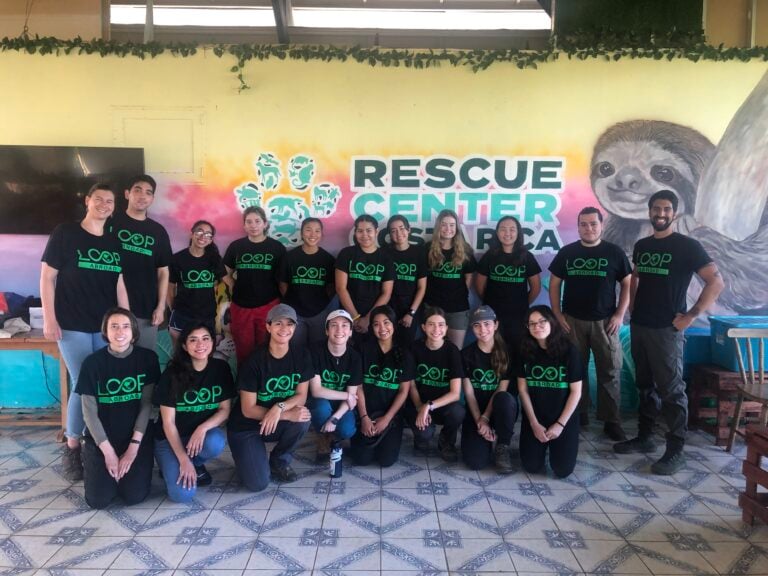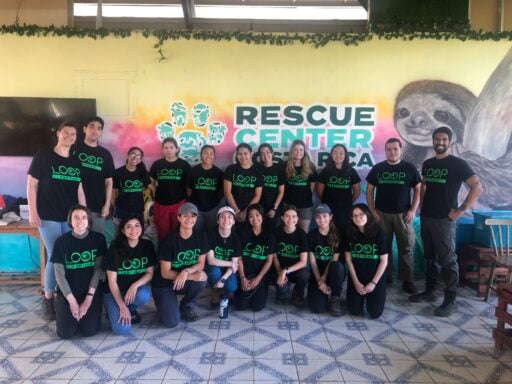 The Gilman Scholarship was designed to help students of limited financial means have the opportunity to study abroad – online or in-person. Nearly a third of applicants are awarded the scholarship! This is a great opportunity to help cover your tuition.
Students can receive up to $5,000 for travel or virtual programs. The scholarship can be applied to any of our online programs, to our semester programs, or one of our 2-week programs.
Along with their application, students must submit two essays, the Statement of Purpose Essay, and the Community Impact Essay. Students must also upload their transcripts (unofficial or official). For more information on the application guidelines, please click here.
See the official website and read about Loop Abroad students who have received this scholarship. If you are a US citizen receiving a Pell Grant and currently enrolled in college or university, we encourage you to apply for this scholarship. The March 2023 Deadline application will open in mid-January 2023 for applicants whose in-person programs or internships start between May 1, 2023 to April 30, 2024. This cycle encompasses Summer 2023, Fall 2023, Academic Year 2023-2024, and Spring 2024 programs or internships. The application deadline is Thursday, March 9, 2023 at 11:59pm Pacific Time, and the advisor certification deadline is Thursday, March 16, 2023.
Loop Abroad Dr. Erica Ward Scholarship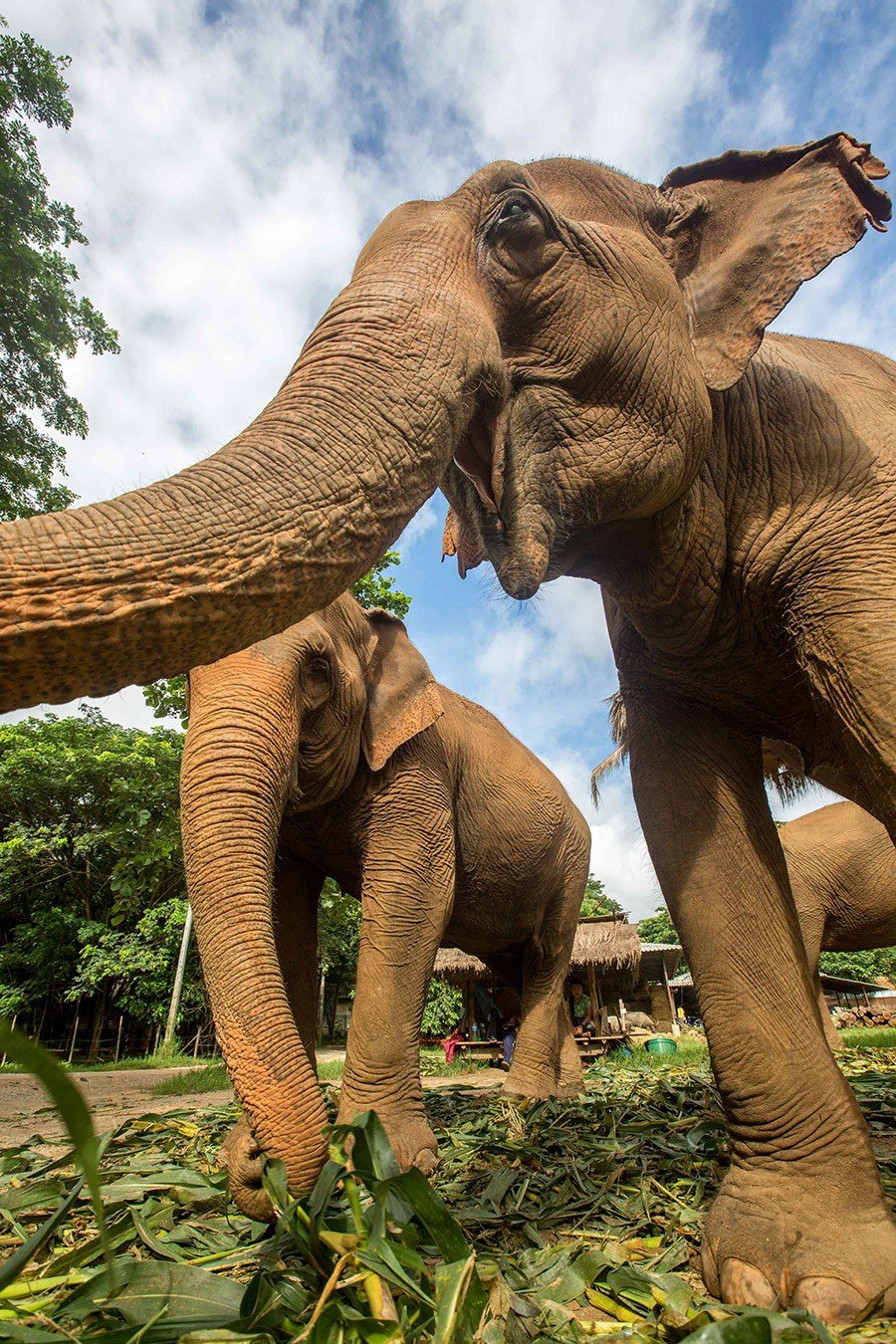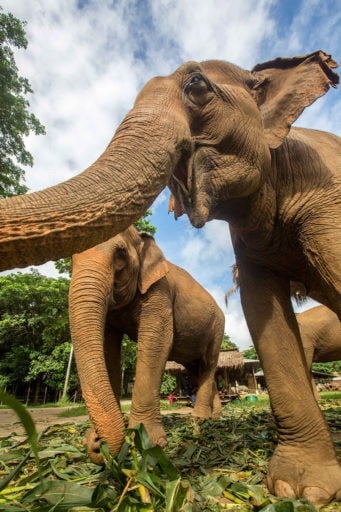 Loop Abroad is offering one FULL TUITION scholarship to cover one travel program (up to 2 weeks) of your choice.  Applications for 2023 are now CLOSED. Applications for 2024 will re-open in January 2024. We're proud to add this to the list of scholarships for pre-vet programs.
Who can apply: This scholarship is open to all students age 18 and over. You do not have to be a US Citizen. You do not have to be currently in school. 
You do not have to complete an application to Loop Abroad in order to be selected for the scholarship. The scholarship winner must be able to complete the Loop Abroad enrollment paperwork, requiring a doctor's signature, and must meet all safety requirements of program enrollment.
Note: if you have already applied to Loop Abroad and been accepted, you can still apply for this scholarship. If you have made any payments toward tuition and later receive the scholarship, your payments will be refunded.
Criteria for selecting the scholarship recipient: 
We will consider financial need, commitment to conservation and/or animal science, academic performance, and ability to be a positive team member as factors in our decision. We are not looking for the applicant with the highest grades or the most animal hours. We are not looking for the applicant with the saddest story. We are looking for a student who embodies Loop Abroad's values of teamwork, commitment to a cause, and hard work, and for a student who would not be able to otherwise afford Loop Abroad tuition (whether because of household income or recent change in circumstances).
Scholarship details:
This scholarship covers tuition to one Loop Abroad program with a duration of 1 to 2 weeks in the summer of 2023. It is not transferable to other individuals or future semesters. It does not include airfare, travel or medical insurance, passport, college credit fees (optional), visa (if required), or any optional incidentals during your program. Please understand that a full tuition scholarship does not make travel completely free: passport, airfare, and other expenses depend on the program location.
Once a scholarship winner is chosen, the winner will need to complete full application paperwork for Loop Abroad. The winner must then also complete the enrollment paperwork, which includes waiver forms and a medical form signed by a doctor indicating that you are able to safely participate in a travel program.
The scholarship winner agrees that Loop Abroad may publicize the awarding of the scholarship, including the recipient's information such as name and current university. The scholarship winner will be subject to all regular rules of participating in a Loop Abroad program.
How to apply:
To apply, you must complete the following three steps:
Apply for the Loop Abroad Dr. Erica Ward Scholarship here. The application requires a copy of your proof of household income (such as last year's tax return).
Follow @LoopAbroad on Instagram (instagram.com/loopabroad) and make an Instagram post about the program you're hoping to join, tagging @loopabroad and #loopabroad in the post. You do not need to mention that you have applied for a scholarship.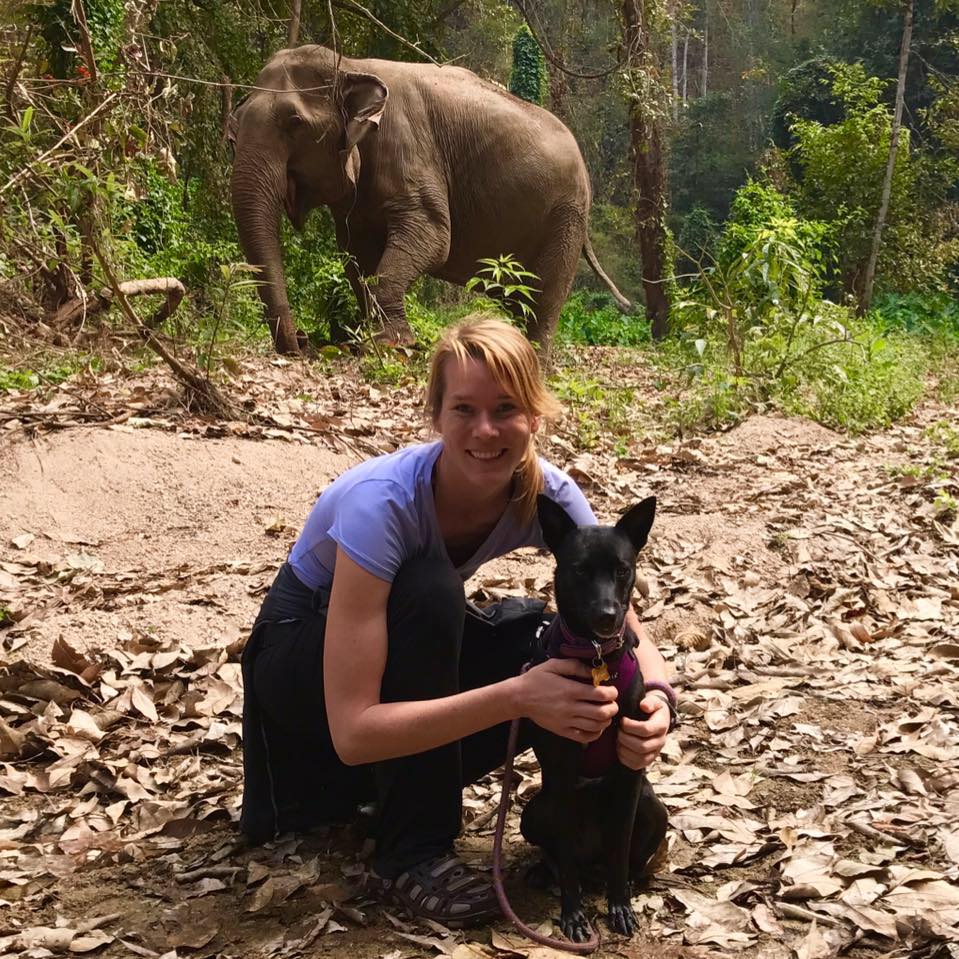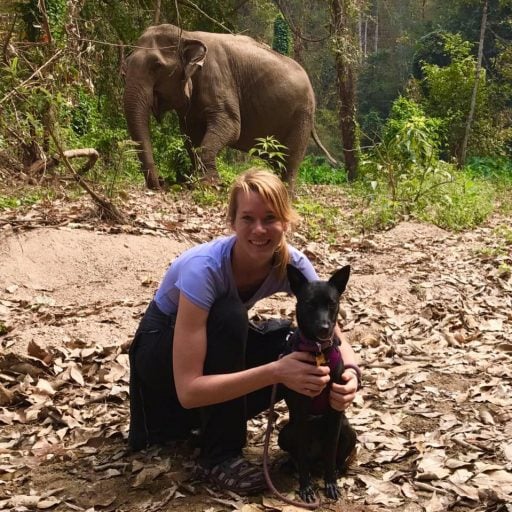 Why is it called the Erica Ward Scholarship? Dr. Erica Ward is our Academic Director. We believe that she embodies the values we are seeking in our scholarship applicants: she is passionate, dedicated, hard-working, and driven to make the world a better place. Dr. Ward consistently strives to find ways that Loop Abroad can support projects in need and help its students and alumni have fulfilling academic opportunities. We have decided to name this scholarship after her to honor her continued commitment to her values and purpose. (PS – She isn't dead. Please don't write your essay about honoring her legacy. She is very much alive and still working here. If you are a finalist for the scholarship, she will read your essay.)
Details:
The scholarship will be credited toward tuition for the winning student toward the Loop Abroad program of their choice.
The scholarship is non-transferable. If the student cannot attend, the scholarship will be void – it is not a cash prize and cannot be paid as such. Applicants must be over the age of 18. Citizens and residents of any country may apply.
ALL PARTICIPANTS IN LOOP ABROAD TRAVEL PROGRAMS MUST BE VACCINATED AGAINST COVID-19. All participants are subject to other COVID requirements, such as providing a negative COVID test taken within the 2 days prior to travel. If you are unable to meet these requirements, you may use your scholarship toward a Loop Abroad online program of your choice within the 2023 calendar year.
Loop Abroad reserves the right not to grant a travel scholarship for the 2023 year if there are no qualified applicants who have applied by the deadline.
The Gilman-McCain Scholarship: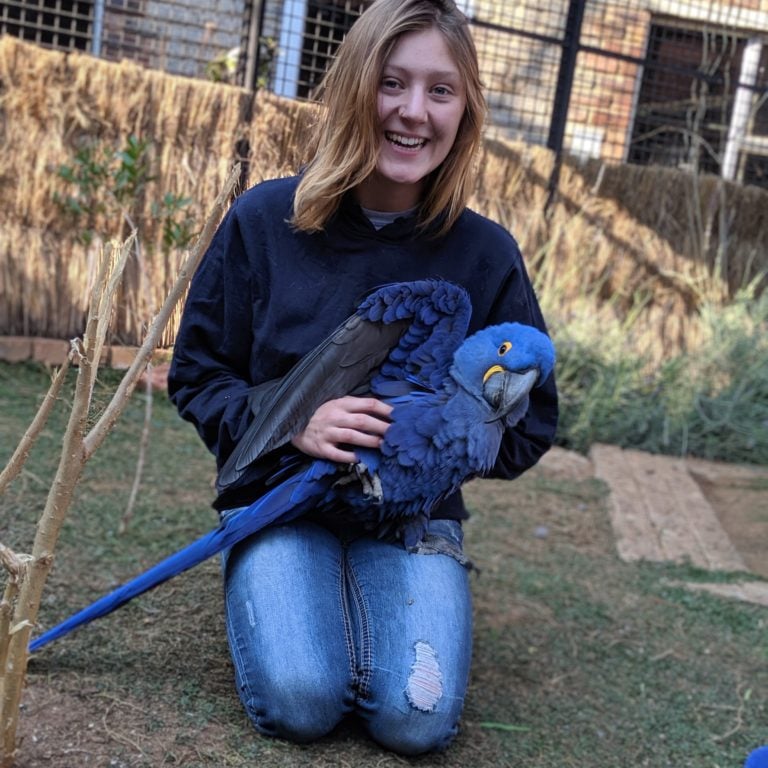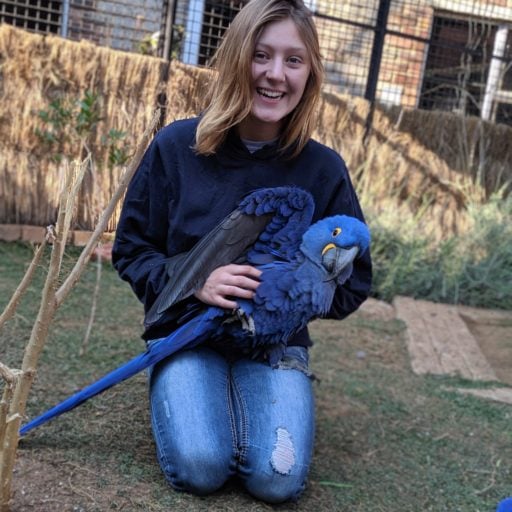 The Gilman-McCain Scholarship is a congressionally funded initiative of the Bureau of Educational and Cultural Affairs at the U.S. Department of State and named after the late senator John S. McCain from Arizona.
This scholarship is open to US citizen undergraduate students who are child dependents of active duty service members and receive any type of Title IV federal financial aid. Students can receive awards of up to $5,000 for 2+ weeks of international travel or online programs. The scholarship can be applied to any of our online programs,  semester programs, or 2-week travel programs.
The deadline for this scholarship is March 9, 2023.
Freeman-Asia Scholarships: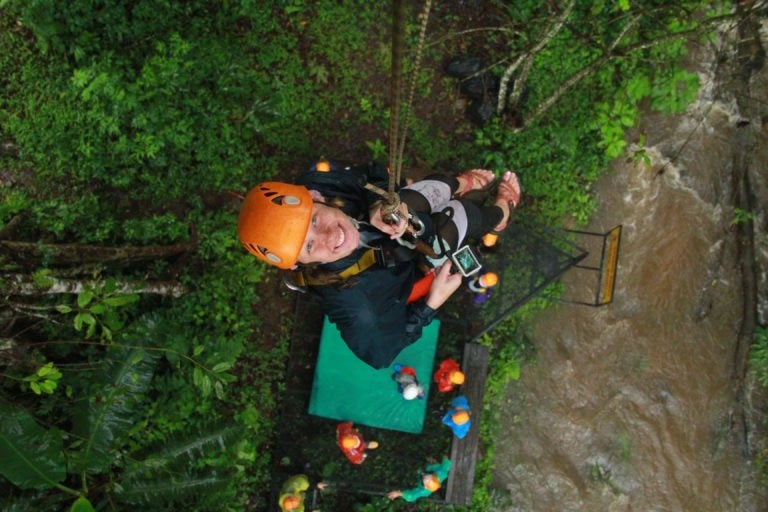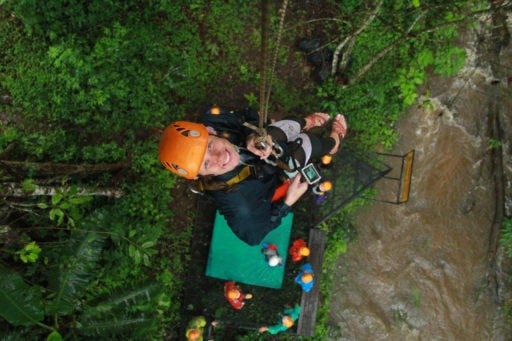 The Freeman Awards for Study in Asia (Freeman-ASIA) provides scholarships for U.S. undergraduate students with demonstrated financial need to study abroad in East or Southeast Asia. This scholarship is open to both US citizens and permanent residents who are undergraduate students at a two-year or four-year college or university.
Recipients can receive up to $3,000 in awards for summer programs. This scholarship can be applied to our Thailand programs for 2+ weeks.
In order to apply, students must fill out an online application. Read the scholarship instructions here and the eligibility requirements here.
All student applications for Academic Year 2023-2024, including the following terms: Summer 2023, Fall 2023, Academic Year 2023-2024, Spring 2024, and Calendar Year 2024, are expected to open in February 2023.
The Fund for Education Abroad: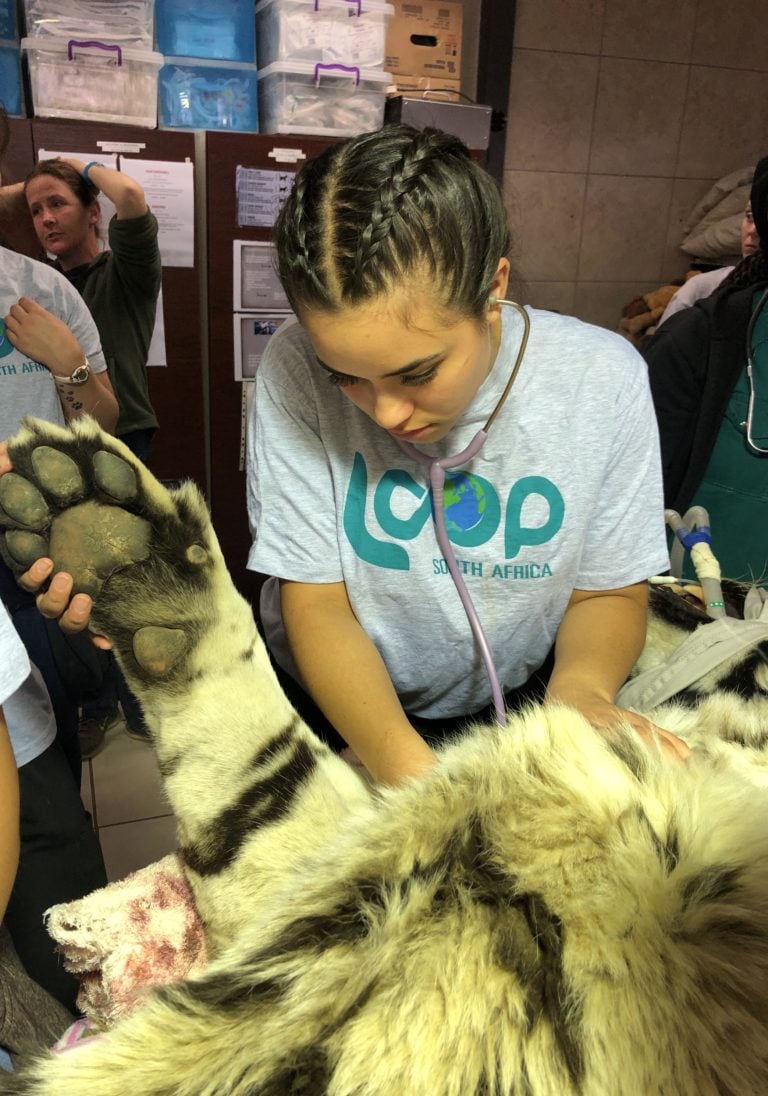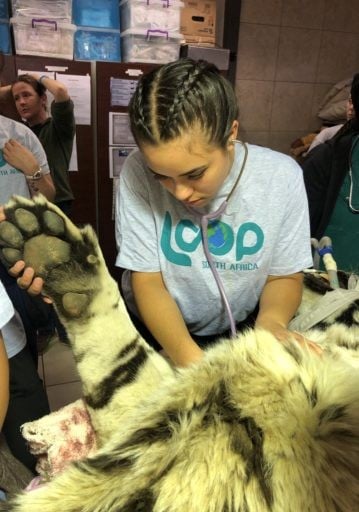 The Fund for Education Abroad (FEA) invests in promising students with financial needs who wish to study abroad. Potential applicants who meet our eligibility requirements may participate in any international education program that meets their academic objectives.
This scholarship is open to US citizens or permanent residents currently enrolled as an undergraduate at a college or university in the US. Scholarships range from $1,250 – $10,000.
Along with their application, students must submit a financial aid form (filled out by the financial aid office at their school), one recommendation letter, and a copy of their unofficial transcript.
Applications for Spring 2023 (programs from January- May) are due by September 15, 2022 at 12pm (noon) EST. Students may review the scholarship and application instructions here.
Scholarships of note that you can apply for through the Fund for Education Abroad include:
The Hiliary Echo Douglas Memorial Scholarship – for students studying abroad in Southeast Asia
Boston Area Study Abroad Association Scholarship – for students with schools in Massachusetts, Maine, Vermont, New Hampshire, Rhode Island, or Connecticut.
Rainbow Scholarship – For LGBTQI students that participate in a high-quality, rigorous education abroad program.
Malú Alvarez Global Access Scholarship- Five scholarships for semester-long programs to be awarded for study in any country.
NAFSA Tamara H. Bryant Memorial Scholarship– These funds are awarded to African-American undergraduate students in the United States who hope to study abroad.
Gateway International Group Education Abroad Scholarship- Scholarship awarded to those who are first-generation college students, or those whose home or college of study is in Kentucky.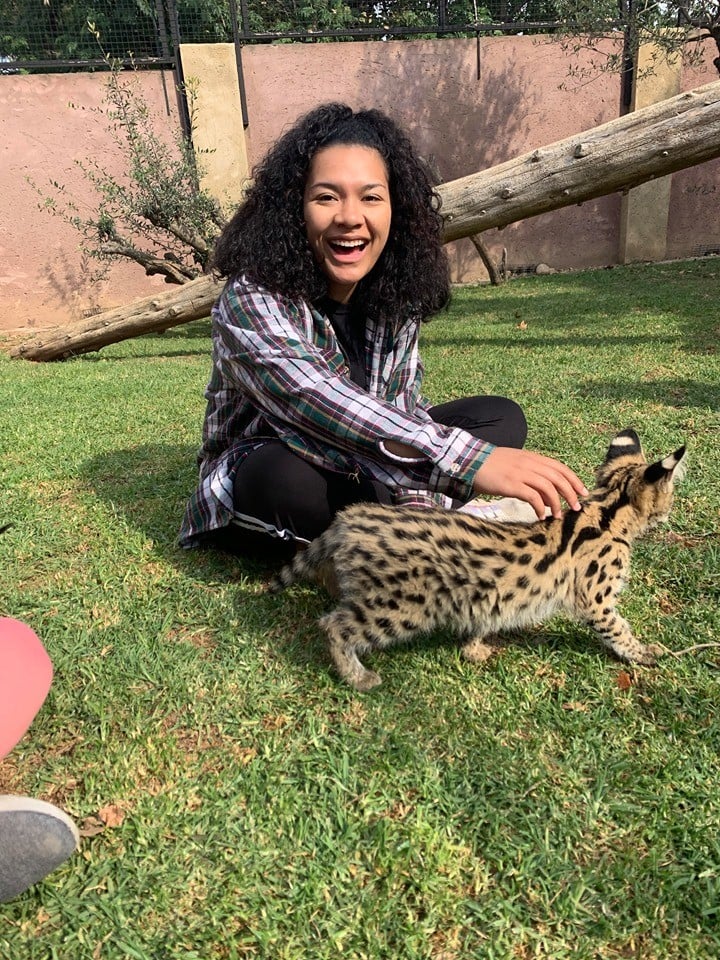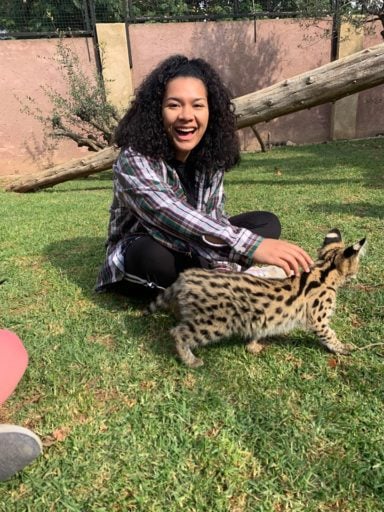 SeniorCare.com Aging Matters Scholarship
SeniorCare.com continues to bring more awareness to the key issues we face as an aging population. For the 8th consecutive year, we will be awarding an annual college scholarship to an individual that best demonstrates to us why "Aging Matters" to them. A $1500 scholarship will be given annually to a selected college student that currently cares for an aging loved one, works within the senior community, or intends to pursue a career that will have an impact on the elder population. Any existing student (or incoming freshman), in good academic standing, at a 2 or 4-year accredited college can apply for this scholarship. The recipient will demonstrate a unique and admirable understanding and desire to show us that "Aging Matters" to them.
All applicants can get more information and apply online here. Applications are due May 15, 2023.
First Trip
FirstTrip.org offers scholarships for students who are studying abroad for the first time. At the time of writing, Thailand, Costa Rica, and Belize programs would be eligible for these $1,500 scholarships. Find out more and apply at FirstTrip.org. Applications are rolling and suggested to be submitted at least 3 months before your program. They also have funding available for passports ($130) as well as some other supplemental awards.