Learn science research skills…
from anywhere on Earth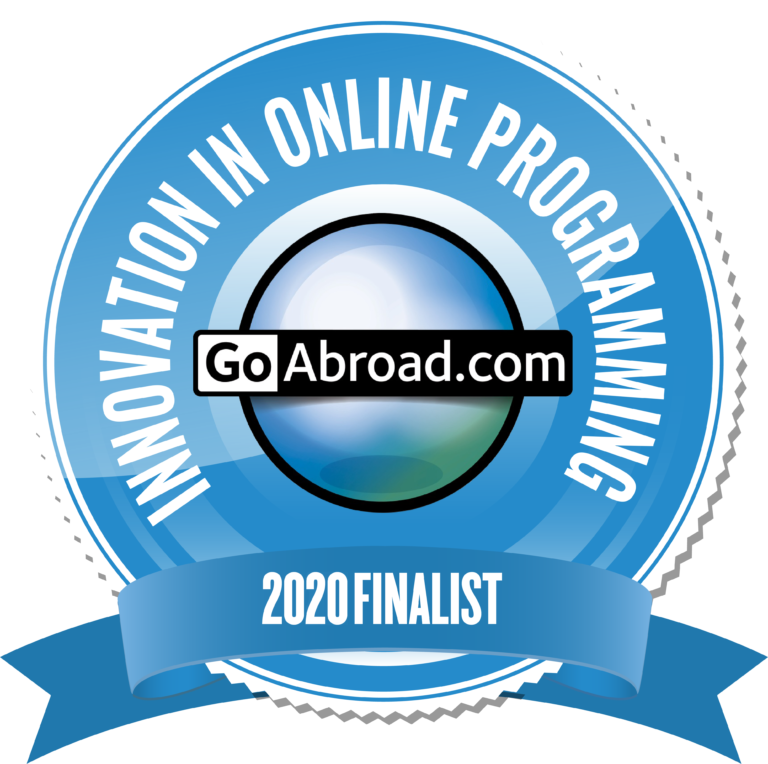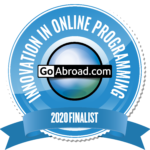 Loop Abroad is proud to offer this unique course to teach the research skills you need to work in any science-driven field, including veterinary medicine. It has never been more important to show a grad school, vet school, or employer that you know how to answer a question by finding and evaluating scientific literature.
In this course, your instructor will guide you step-by-step through the process of researching a topic of your choice. By the end of the course, you'll be writing an annotated bibliography and literature review to support your own research proposal.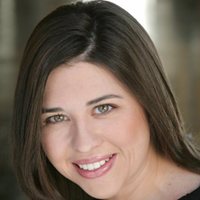 Nicole Lorenzetti is the perfect mentor to support a new researcher. She currently teaches in New York City at Hunter College, the School of Visual Arts, and Columbia University. She is experienced designing studies, conducting field work, and publishing in peer-reviewed journals. As a doctoral candidate at CUNY, she is focusing on implicit racial bias in teachers and its effect on inequitable disciplinary rates in schools. Before her research career, she worked for a decade in arts education administration and teaching theatre.
Through this course, you will learn the highly marketable skills required to excel as a scientist whether you're applying to be a research assistant on campus or preparing to be a veterinarian, field biologist, or any science-driven field that requires research skills.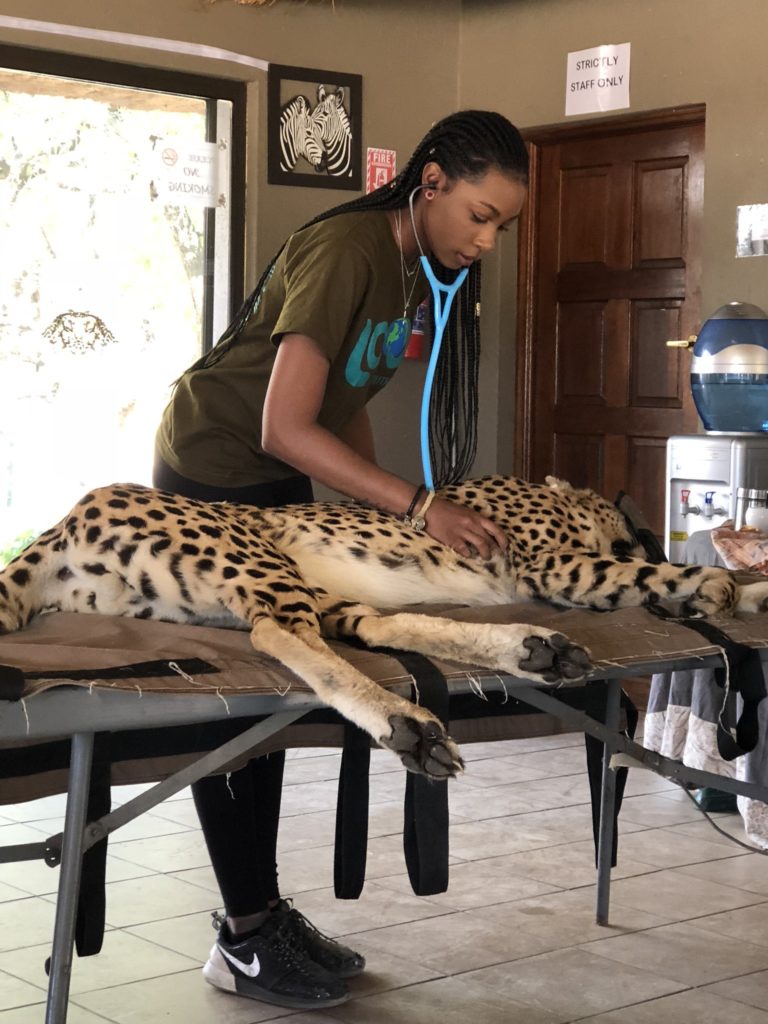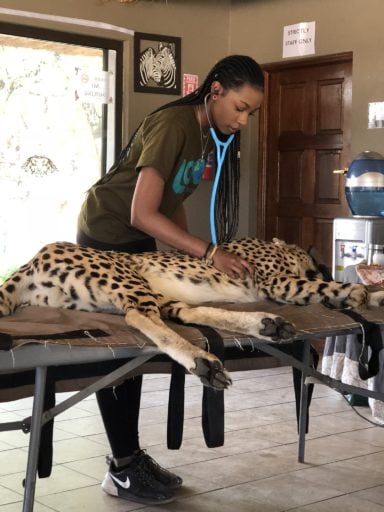 We will cover:
Reading, analyzing, and synthesizing scientific journal articles.
Searching for supporting scientific literature on a research topic.
Determining veracity of scientific literature on a research topic.
Understanding the elements of a literature review.
Citing sources using appropriate citation style for your area of research.
Understanding basic research design methods.
This internship provides you the opportunity to demonstrate your potential in scientific research and writing. At the end of this course, you will:
Have at least five articles on file related to their research interest.
Complete an annotated bibliography based on your research interest.
Complete a research proposal based on their research interest, including a supporting literature review and a research design outline.
Research Hours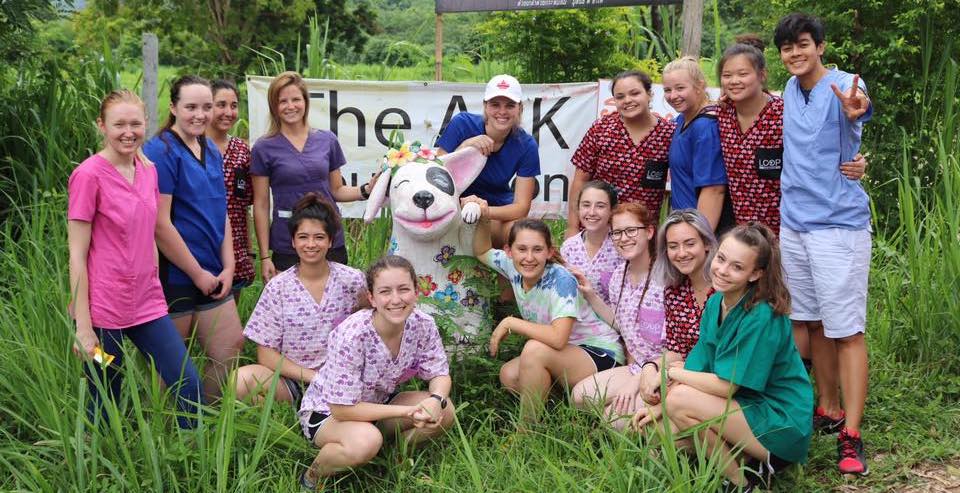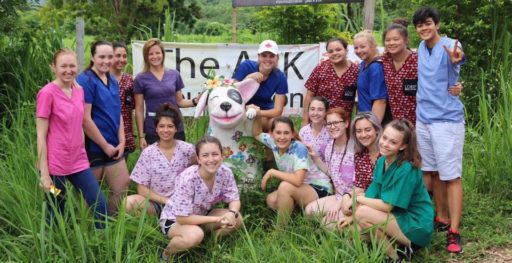 All students who successfully complete the course will earn 45 research hours: 15 hours of recorded lectures, 10 hours of live sessions, and 20 hours of independent work on your research topic. University credit is not included in this session.
Students without previous experience in scientific research or publishing are encouraged to apply. Students may apply from anywhere in the world. You must be fluent in English, participate in all assigned activities, have dependable internet access, and a computer with reliable webcam, microphone, and sound.
Career Workshops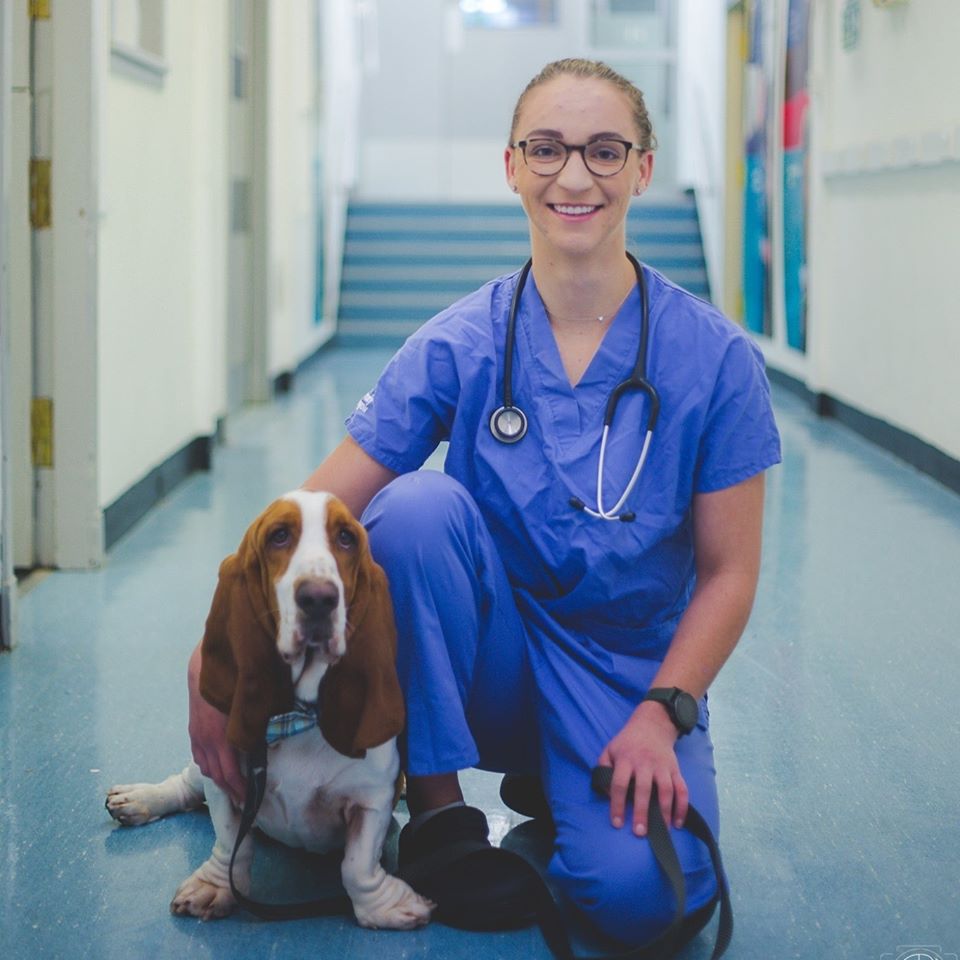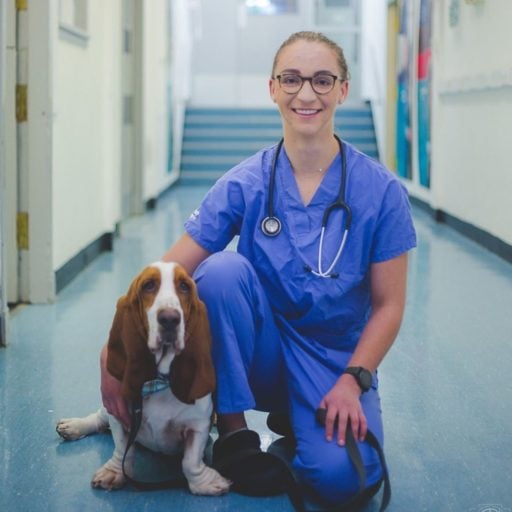 Resume – Small changes to your resume make a big difference when you apply for a job, internship, or vet/grad school. We'll teach you what makes one resume stand out and the next go in the trash, and we'll give you personal feedback on your resume.
Cover letter writing – Master this life skill and you'll have a better chance at getting the job you want. We'll teach you how to write the best letter and give you personal feedback on your letter during the workshop.
Interview practice – Practice your interview skills with experienced interviewers over video call! Does considering this opportunity make you nervous? Then you're probably someone who will benefit from this kind of practice! We'll give you tips in advance and debrief afterward so you can improve before the real thing.
Internship Pricing
**For Spring 2021 only, because COVID-19 has disrupted many students' travel and educational plans, we are heavily discounting tuition to help pre-veterinary students meet their goals:
Session
Spring 2021
3-week intensive
$895
There are no additional readings, technology subscriptions, or course materials you have to purchase to participate in this internship.
Dates and Deadlines
| Dates | Meeting times | Enrollment deadline |
| --- | --- | --- |
| Feb 9 – Feb 26 2021 | Live sessions Tuesdays and Fridays 7-845pm ET | Feb 7 |
The course minimum is 8 students. If enrollment does not meet the course minimum, the course may be cancelled and all students would receive a full refund.
Scholarships
There are lots of ways to help fund your online and travel programs with Loop Abroad, and we are here to help!
Scholarships are a terrific way to cover some or all of your tuition for a Loop Abroad program. When you look for scholarships for pre-vet programs, you need to look at all your options!
Benjamin A. Gilman International Scholarship:
The Gilman Scholarship could fund $5000 of your tuition and the next deadline is March 1 at 11:59 pm Pacific Time!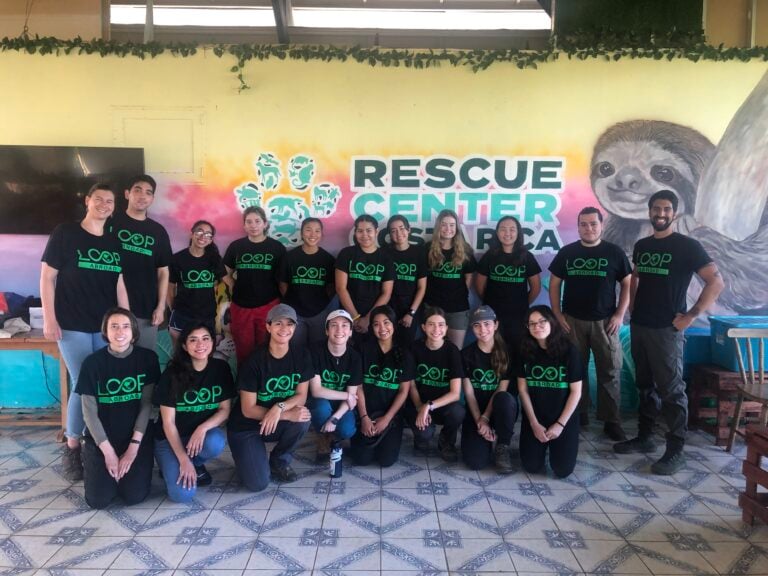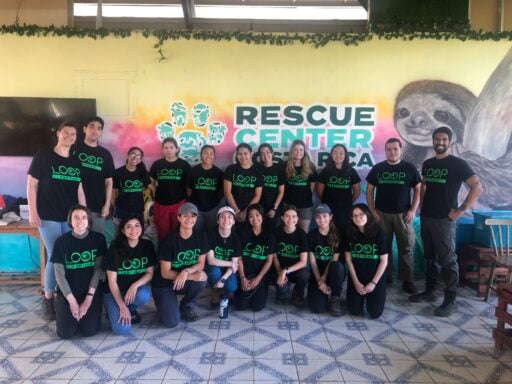 The Gilman Scholarship was designed to help students of limited financial means have the opportunity to study abroad – online or in-person. Nearly a third of applicants are awarded the scholarship! This is a great opportunity to help cover your tuition.
Students can receive up to $5,000 for travel or virtual programs. The scholarship can be applied to any of our online programs, to our semester programs, or one of our 2-week programs.
Along with their application, students must submit two essays, the Statement of Purpose Essay, and the Community Impact Essay. Students must also upload their transcripts (unofficial or official). For more information on the application guidelines, please click here.
See the official website and read about Loop Abroad students who have received this scholarship. If you are a US citizen receiving a Pell Grant and currently enrolled in college or university, we encourage you to apply for this scholarship. The round of applications due March 1 will cover in-person programs or internships that start between May 1, 2022, and April 30, 2023. This cycle encompasses Summer 2022, Fall 2022, Spring 2023, and Academic Year 2022-2023 programs.
Loop Abroad Dr. Erica Ward Scholarship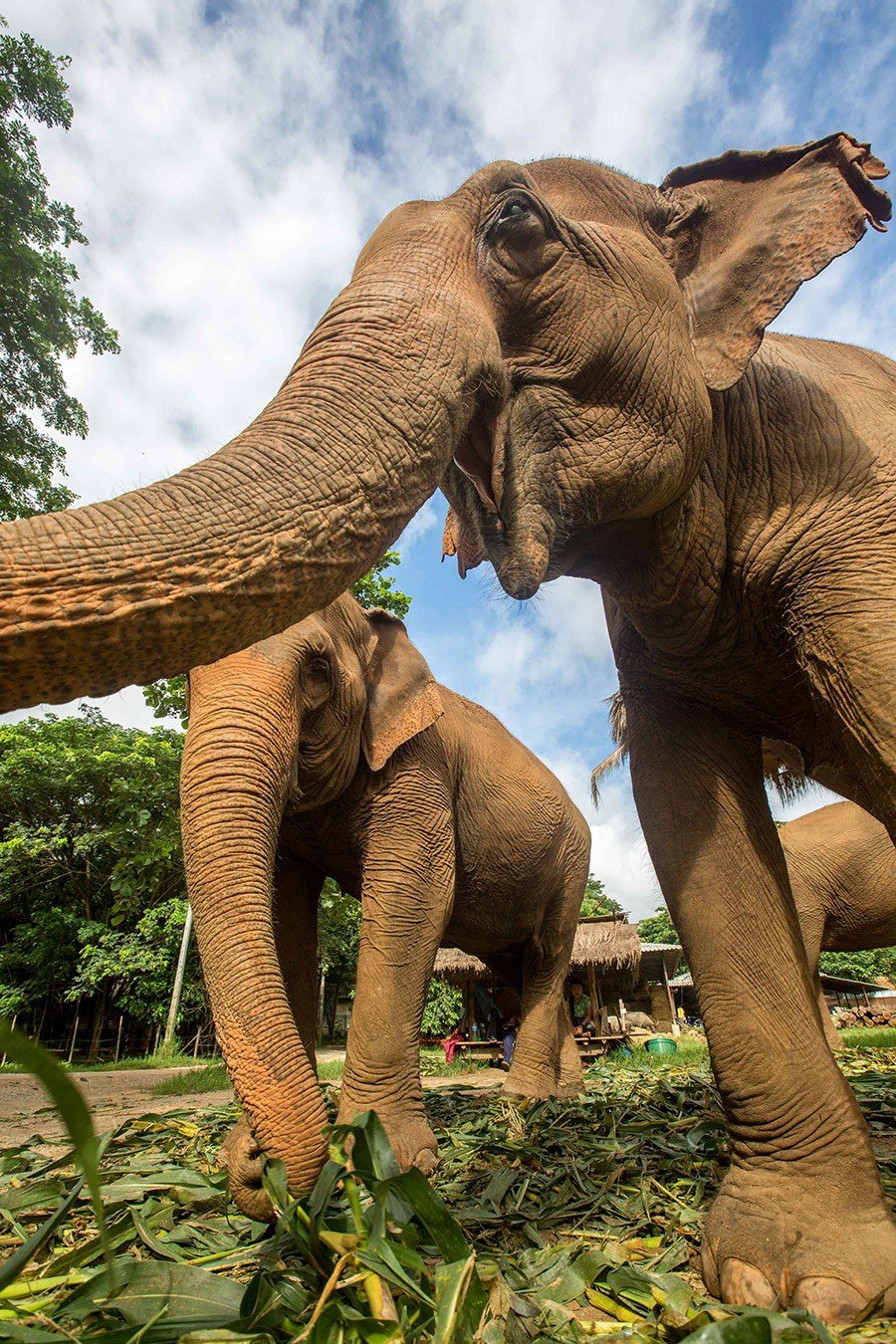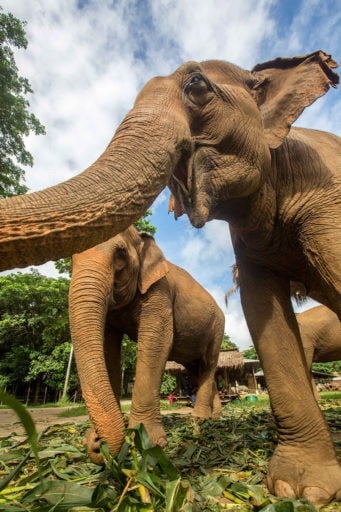 Loop Abroad is offering one FULL TUITION scholarship to cover one online program of your choice. Applications will open in early January 2023. We're proud to add this to the list of scholarships for pre-vet programs.
Who can apply: This scholarship is open to all students age 18 and over. You do not have to be a US Citizen. You do not have to be currently in school. You do not need to be enrolled in an online course to apply. You can apply for the scholarship first and make your online course selection after you receive a decision about the scholarship. (Note: if you make any payments toward tuition and later receive the scholarship, your payments will be refunded up to the value of one online program of your choice, not including an online semester.) 
Criteria for selecting the scholarship recipient: 
We will consider financial need, commitment to conservation and/or animal science, academic performance, and ability to be a positive team member as factors in our decision. We are not looking for the applicant with the highest grades or the most animal hours. We are not looking for the applicant with the saddest story. We are looking for a student who embodies Loop Abroad's values of teamwork, commitment to a cause, and hard work, and for a student who would not be able to otherwise afford Loop Abroad tuition (whether because of household income or recent change in circumstances).
How to apply:
To apply, you must complete the following three steps:
Apply for the Loop Abroad Dr. Erica Ward Scholarship here. The application requires a copy of your proof of household income (such as last year's tax return).
Follow @LoopAbroad on Instagram (instagram.com/loopabroad) and make an Instagram post about the program you're hoping to join, tagging @loopabroad and #loopabroad in the post.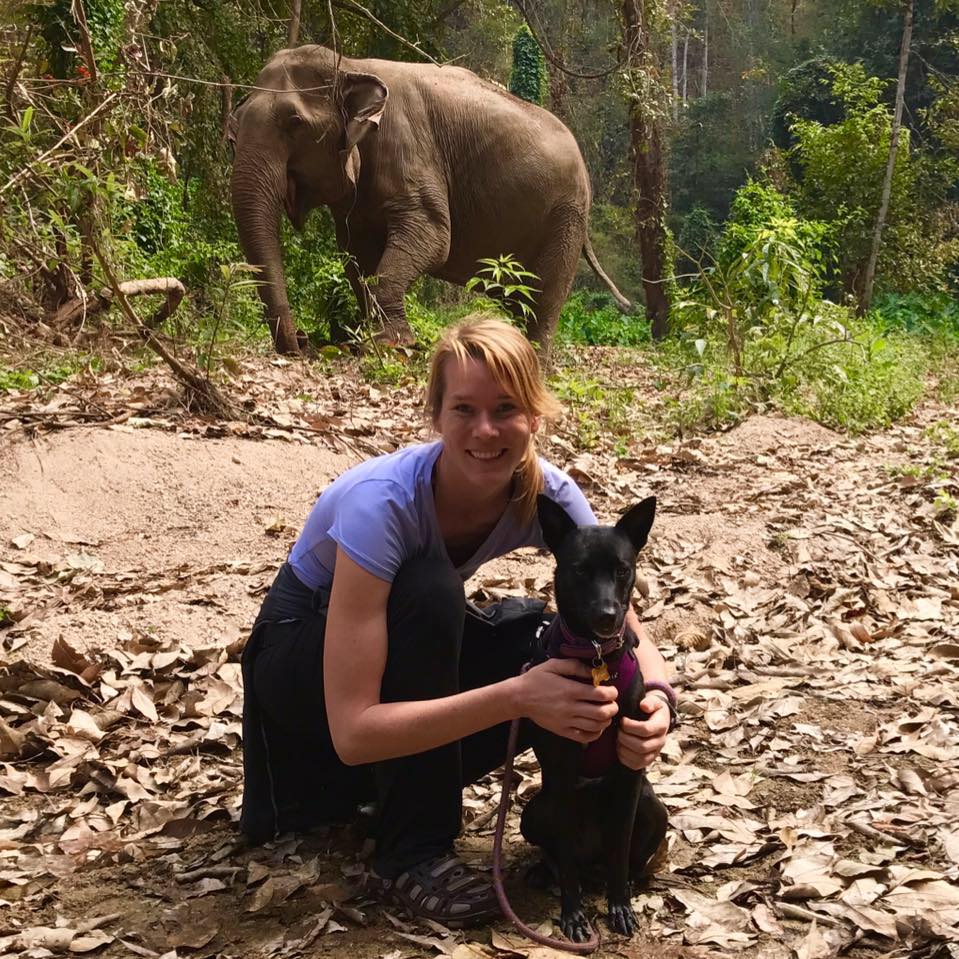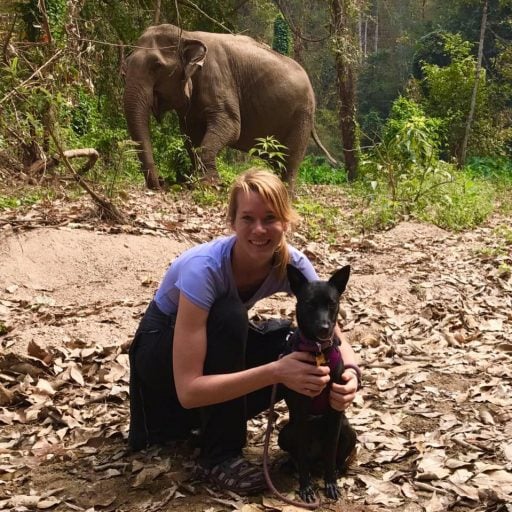 Why is it called the Erica Ward Scholarship? Dr. Erica Ward is our Academic Director. We believe that she embodies the values we are seeking in our scholarship applicants: she is passionate, dedicated, hard-working, and driven to make the world a better place. Dr. Ward consistently strives to find ways that Loop Abroad can support projects in need and help its students and alumni have fulfilling academic opportunities. We have decided to name this scholarship after her to honor her continued commitment to her values and purpose. (PS – She isn't dead. Please don't write your essay about honoring her legacy. She is very much alive and still working here. If you are a finalist for the scholarship, she will read your essay.)
Details:
The scholarship will be credited toward tuition for the winning student toward the Loop Abroad online program of their choice. If the chosen winner has already made payments toward his or her Loop Abroad tuition, those payments will be refunded in full.
The scholarship is non-transferable. If the student cannot attend, the scholarship will be void – it is not a cash prize and cannot be paid as such. Applicants must be over the age of 18. Citizens and residents of any country may apply.
The Gilman-McCain Scholarship: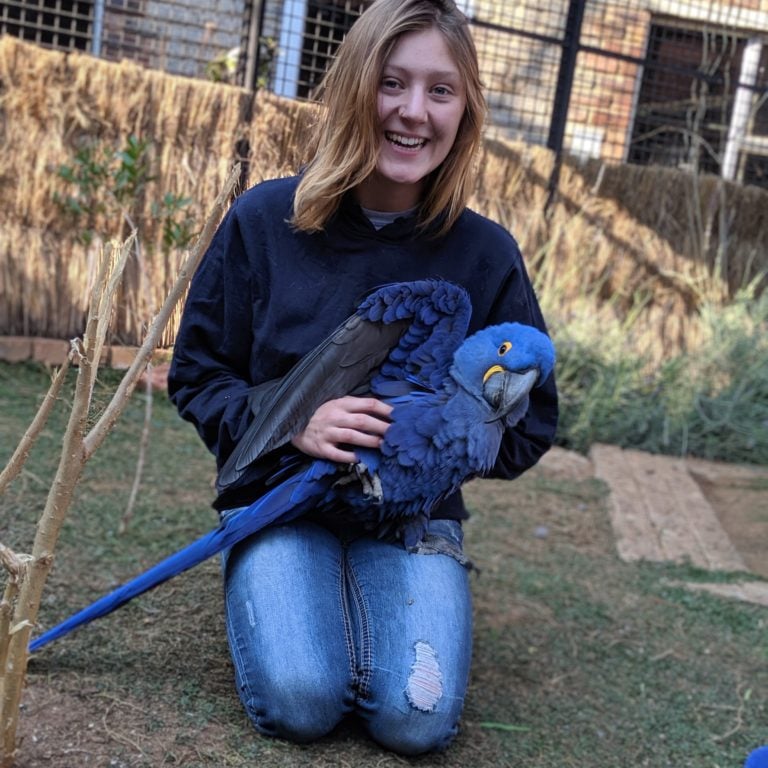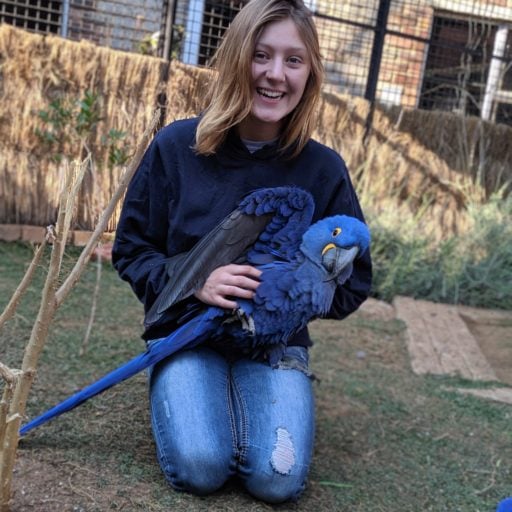 The Gilman-McCain Scholarship is a congressionally funded initiative of the Bureau of Educational and Cultural Affairs at the U.S. Department of State and named after the late senator John S. McCain from Arizona.
This scholarship is open to US citizen undergraduate students who are child dependents of active duty service members and receive any type of Title IV federal financial aid. Students can receive awards of up to $5,000 for 2+ weeks of international travel or online programs. The scholarship can be applied to any of our online programs,  semester programs, or 2-week travel programs.
The next round of applications for the Gilman scholarship opens in January 2022. The deadline will be in March. At that time, you can apply for scholarships to use on any program starting between May 1, 2022, and April 30, 2023.
Freeman-Asia Scholarships: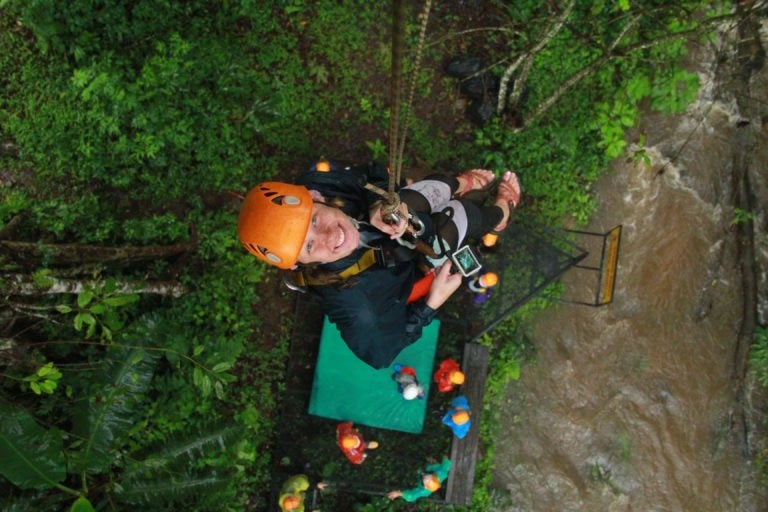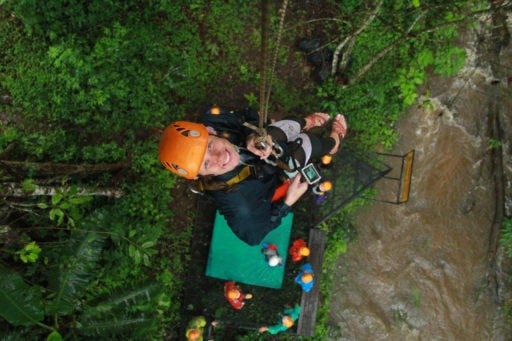 The Freeman Awards for Study in Asia (Freeman-ASIA) provides scholarships for U.S. undergraduate students with demonstrated financial need to study abroad in East or Southeast Asia. This scholarship is open to both US citizens and permanent residents who are undergraduate students at a two-year or four-year college or university.
Recipients can receive up to $3,000 in awards for summer programs. This scholarship can be applied to our Thailand programs for 2+ weeks.
In order to apply, students must fill out an online application. Read the scholarship instructions here and the eligibility requirements here.
Applications for the 2021-2022 school year are closed. 
The Fund for Education Abroad: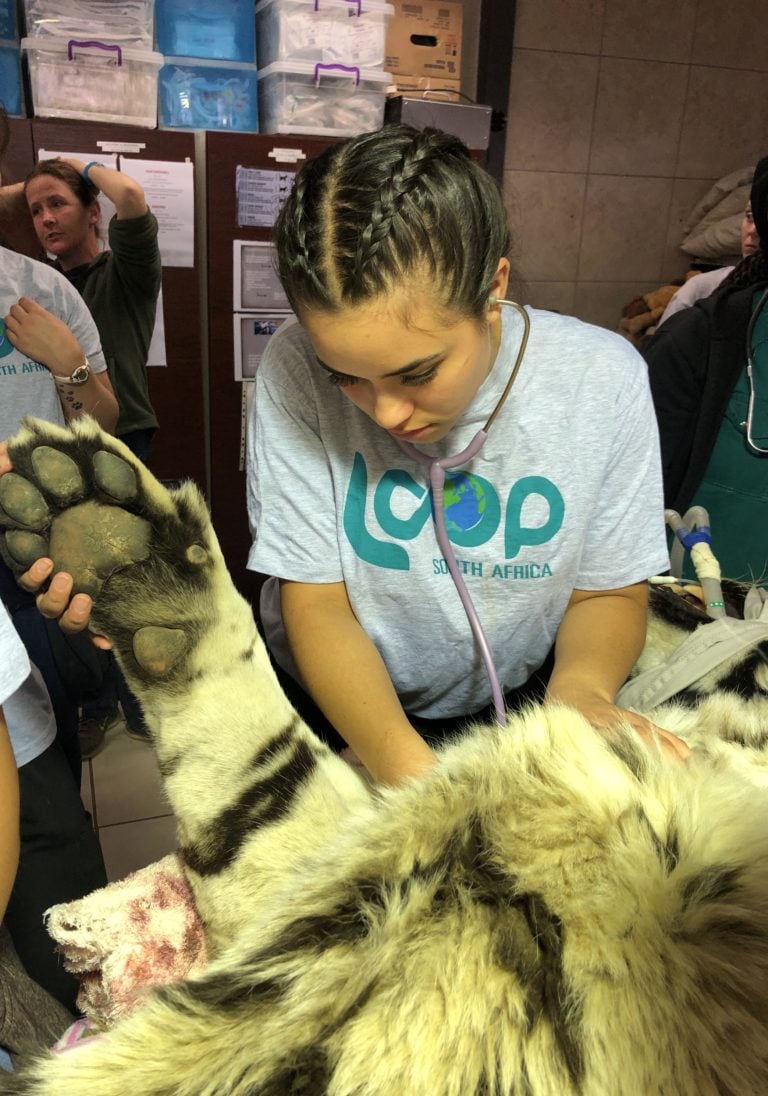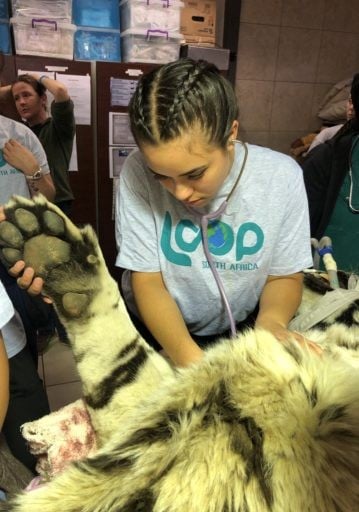 The Fund for Education Abroad (FEA) invests in promising students with financial needs who wish to study abroad. Potential applicants who meet our eligibility requirements may participate in any international education program that meets their academic objectives.
This scholarship is open to US citizens or permanent residents currently enrolled as an undergraduate at a college or university in the US. Scholarships range from $1,250 – $10,000.
Along with their application, students must submit a financial aid form (filled out by the financial aid office at their school), one recommendation letter, and a copy of their unofficial transcript.
Applications for Spring 2023 (programs from January- May) are due by September 15, 2022 at 12pm (noon) EST. Students may review the scholarship and application instructions here.
Scholarships of note that you can apply for through the Fund for Education Abroad include:
The Hiliary Echo Douglas Memorial Scholarship – for students studying abroad in Southeast Asia
Boston Area Study Abroad Association Scholarship – for students with schools in Massachusetts, Maine, Vermont, New Hampshire, Rhode Island, or Connecticut.
Rainbow Scholarship – For LGBTQI students that participate in a high-quality, rigorous education abroad program.
Malú Alvarez Global Access Scholarship- Five scholarships for semester-long programs to be awarded for study in any country.
NAFSA Tamara H. Bryant Memorial Scholarship- These funds are awarded to African-American undergraduate students in the United States who hope to study abroad.
Gateway International Group Education Abroad Scholarship- Scholarship awarded to those who are first-generation college students, or those whose home or college of study is in Kentucky.
InternationalStudent.com Travel Video Contest: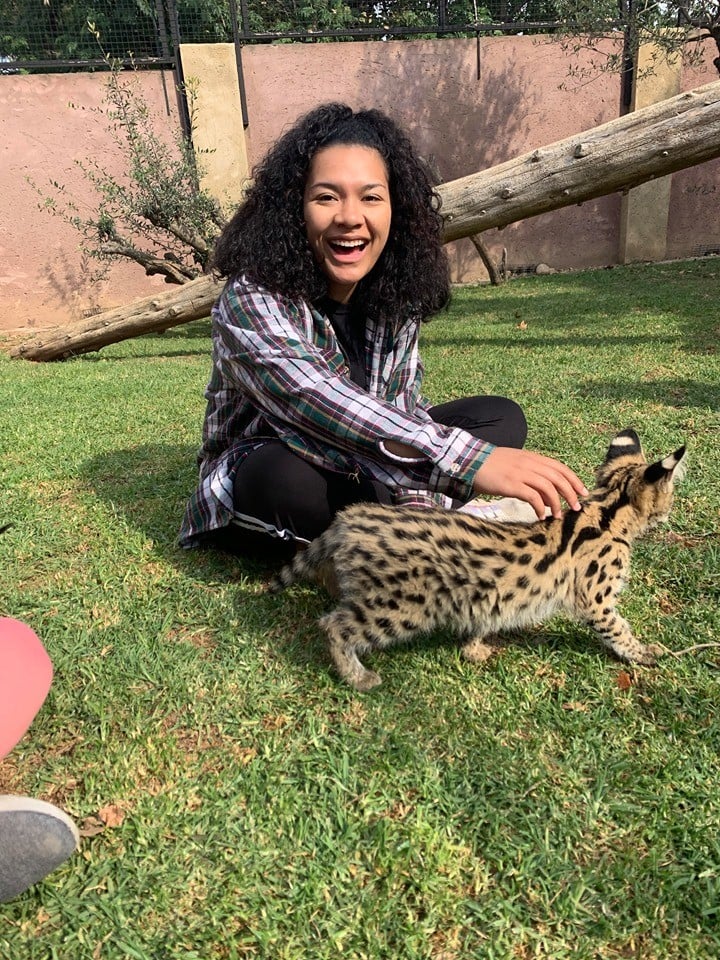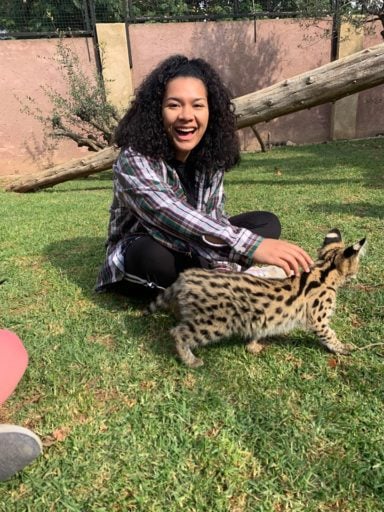 The InternationalStudent.com 2020 Travel Video Contest gives students the opportunity to win a scholarship by sending in an original video discussing:
How COVID-19 has impacted your international education or cultural exchange experience abroad
Your ideal international education or cultural exchange after Covid-19
There are several prizes available ranging from $250 to $4,000.
In order to apply, students must create a 4-minute video and submit an online entry form. Tips and tricks for filming a video entry can be found here. Applicants must be 18 years of age or older.
Submissions are due by October 13, 2021. Apply here.
NAFSA scholarships
NAFSA is the world's largest nonprofit association dedicated to international education and they have a long list of scholarship databases (including scholarships for pre-vet programs) that might help make your program possible!