Want to gain unique career experience? Ready to travel internationally with both independence and support? Consider joining one of our incredible veterinary internships abroad!
Why choose an internship?
Our veterinary internships abroad offer students an amazing opportunity to pursue their love of travel while also earning valuable career experience Compared to our study abroad programs, our internships give students more flexibility when traveling. They're perfect for students who want to gain hands-on experience but with the freedom to travel and spend time on their own. They're also great for those who don't want to navigate the logistics of finding and vetting their own internship opportunity or housing abroad.
What's Included
Similar to traditional internships, our veterinary internships abroad provide placement with one of our partner projects. Through this placement, you'll have a set place to intern each day where you'll shadow, observe, or assist as needed. These internships provide experience that can be used on a resume and some colleges and universities may even accept internship credit for them.
Enrollment in one of our veterinary internships includes:
Internship placement
Housing
Airport Transfer
Completion certificate
24/7 support staff by phone
On-site meals for some locations (this varies by internship, please read below for more)
Not included with enrollment:
Transportation to your internship each day
Personal travel
Activities during free time
Travel and medical insurance
Flight
College credit
Please note that Loop Abroad internships are quite different from Loop Abroad programs. You will not have a Loop Abroad staff member with you each day, you do not have a Loop Abroad teaching vet, and you do not have activities and transportation scheduled and provided for you. Internships offer you the flexibility of traveling and exploring on your own with the safety and support of an in-country support coordinator, as well as a traditional shadowing internship placement at one of our partner projects.
At all internships, you should expect to be on-site approximately 35-40 hours per week, Monday to Friday.
Who It's For
Our veterinary internships are open to people of any age and experience level, from anywhere in the world! You don't need to have prior veterinary experience or be a current student to enroll. If you've been eager to travel and explore an interest in animal care, these internships provide a unique experience to try something new!
Internships are from 2 weeks to 12 weeks in length. If you and a friend are applying together and would like to intern together and be housed together, please contact us at [email protected] to assist you.
All participants must be fully vaccinated against COVID-19.
Veterinary Internship Opportunities
Currumbin Wildlife Sanctuary –  Australia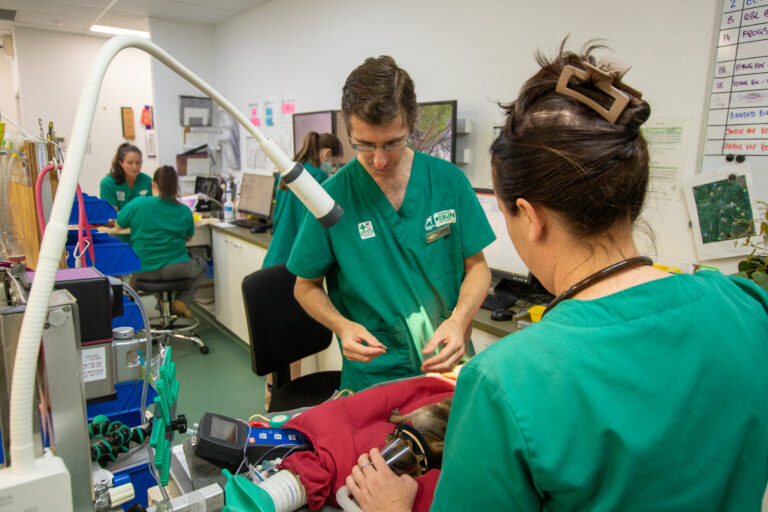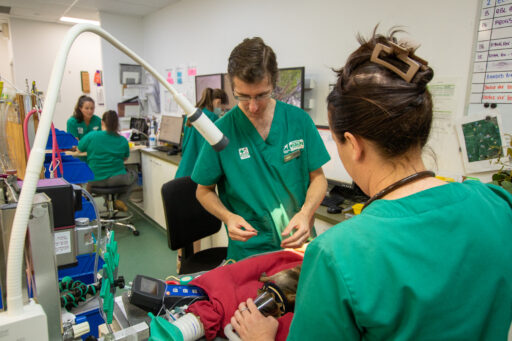 This exciting internship offers the opportunity to work with veterinary professionals at this state-of-the-art hospital that sees over 12,000 patients each year and has 34 years of experience. One of the busiest wildlife hospitals in the world, Currumbin's mission is to rescue, rehabilitate and release animals back into the wild. Participate in daily clinical hours including observing rounds, surgeries and treatments, with the potential to assist at the sanctuary at times.
This internship puts you in the hospital full-time with approximately 8 vet shadowing hours each work day! You will have the chance to work with species such as echidnas, koalas, black flying foxes, Eastern water dragons, lorikeets and kookaburras all while having free time to explore all of the outdoor adventures that Australia's iconic Gold Coast has to offer. This amazing landscape combines beaches, brushland, rainforest and incredible waterfalls! 
This internship is perfect for students looking for veterinary shadowing experience in a wildlife hospital setting.
Who can apply
This placement can take a maximum of two students at a time to ensure that interns get maximum opportunities to learn from the veterinarians and shadow.
Veterinary students will be given placement preference over undergraduates. Undergraduates are welcome to apply but encouraged to include in their resume any relevant experience or coursework for consideration. Participants over the age of 18 are also preferred.
Location
The Currumbin Wildlife Hospital is a well-known, top tier wildlife sanctuary in Queensland that sees over 12,000 patients a year. They have a state-of-the-art wildlife hospital on site that employs 4 vets and 7 nurses daily. They have been instrumental in the bushfire recovery efforts, and have treated and rehabilitated many animals affected by the fires in the past six months.
Currumbin is a beautiful and famous beachside town on Australia's famous Gold Coast. It is the perfect place to learn to surf, relax on the beach, explore nature, dine out, and experience the best of the quintessential Australian lifestyle.
Details: Cost by week listed below. Does not include meals. Meals are available to purchase at the sanctuary cafeteria. 
2 weeks: $3,300
3 weeks: $6,600
4 weeks: $9,900
Housing is a ten-minute trip to the sanctuary on public transportation. Provided housing is a private room in a youth hostel, which includes common areas and facilities to cook meals. Private rooms included linens and towels, fan, table and chairs, wifi, and lockers. There are restaurants within walking distance and supermarkets accessible by public transport. Swimming pool and tour desk are available on site.
Included:
Internship placement and daily supervision

Housing (please note that housing is in a hostel. While you will have a private room, there are other guests in the hostel who are unrelated to your internship. Common spaces have shared use of all guests.)

24/7 emergency support by phone

Orientation and pre-trip assistance
Not Included:
Flight (Gold Coast airport is closest)

Travel insurance

Transportation. Public transportation (bus) is accessible from the housing and CWS.

Meals. Lunch is available for purchase at the cafeteria at CWS (approx $10-$20), or you can bring your own lunch. Housing has a kitchen available for use. Restaurants and grocery shopping are accessible from the housing by walking or public transportation.
In order to plan your budget accordingly, please note that Australia has a high cost of living and that food is typically more expensive than in the United States.
Belize Zoo Internship 
This incredible internship brings you to tropical Belize where you'll get hands-on experience working and learning at the Belize Zoo. Founded as a way to provide a home for a variety of wild animals that had been used in the making of documentary films about tropical forests, the Belize Zoo is now home to over 200 animals, representing over 45 native species! The Zoo keeps animals that were orphaned, rescued, born at the zoo, rehabilitated animals, or sent to The Belize Zoo as donations from other zoological institutions.
During your internship, you'll earn both veterinary hours and animal experience hours while also getting to learn from the amazing staff that makes up the Belize Zoo. This unique internship brings you behind the scenes to give you first-hand experience working at a zoo and providing care to animals in need.
Details: Cost of $700/week. Includes all meals. Minimum of 2 weeks; maximum of 4 weeks. (If you want to stay longer, you can combine this with an internship at the Belize Raptor Center.)
Belize Raptor Center
Escape the bustling city life with this internship at a busy raptor center in a secluded part of Belize. During your internship, you'll be able to help with the rescue birds and learn from the staff on site. There's an animal clinic on site, which is where our Pathology and Radiology virtual courses are taught, and where the staff do all sorts of amazing things to help wildlife in Belize. This center is run by a wildlife rehabber and may also include a vet on site (veterinarian on site is not guaranteed).
Details: Cost of $700/week. Does not include meals. Minimum of 2 weeks; maximum of 12 weeks.
Greece Wildlife Conservation Internship
Action for Wildlife at the Axios River National Park
Perfect if you are pursuing the following careers: Biologist, Ecologist, Environmental Impact Assessment Specialist, Environmental Scientist (Policy/Planning/Law), Forensic Biologist, Habitat Specialist, Herpetologist, Park Management, Ranger, Research Scientist, Veterinarian.
This is your chance to get hands-on caring for wild animals. Join the team of veterinarians & conservation experts in providing medical care to wild animals (birds, foxes, turtles, rabbits etc), cleaning cages, repairing and building enclosures, feeding animals, participating in releases and community education events, and maintenance of the facilities.
Details: Cost by week listed below. Does not include meals. Minimum of 4 weeks; maximum of 12 weeks.
4-weeks $3,400

6-weeks $4,600
8-weeks $5,800
10-weeks $6,900
12-weeks $8,200
Housing is on-site. Rooms are shared with mixed-sex interns. Rooms are fully furnished and include wifi.
Weekly transport to Thessaloniki and supermarket supplies are provided.
Meals are not included.
Greece Marine Conservation Internship
Archipelago Institute on Lipsi Island
Perfect if you are pursuing the following careers: Marine Biologist, Oceanographer, Environmental Management, Fisheries Biologist, Biological Technician, Geographer, Microbiologist, Hydrologist, Biochemist, Environmental Scientist (Policy/Planning/Law), Environmental Impact Assessment Specialist, Ecologist, Education and Outreach Program Coordinator, Climatologist and Media, PR and Communications.
This is your chance to understand marine conservation from all angles. Join the team of marine specialists & conservation experts in field work and working with the research data and communications that make it possible to protect marine ecosystems. Daily tasks may include collecting data on marine species, water quality and coastal biodiversity surveying, human impact studies, environmental policies, GIS and remote sensing, awareness campaigns, wildlife photography and video, and graphic design.
Details: Cost by week listed below. Minimum of 4 weeks; maximum of 12 weeks.
4-weeks $3,400

6-weeks $4,600
8-weeks $5,800
10-weeks $6,900
12-weeks $8,200
Housing is shared with other interns on-site. Meals are included while working at the Institute.
Lipsi Island is an 8-hour ferry from Piraeus Port in Athens. Transportation from the Athens airport to the island is included at the beginning of the internship.
How to Apply
Applying is simple! Just click the button below to begin your application today. You'll be able to choose the dates and duration of your internship (we have dates available year round). We can also assist with getting a visa where required (internships beyond 90 days will require a visa). COVID vaccine is required.
Please note that no early discount or alumni discount is available on internships.
Scholarships
There are lots of ways to help fund your online and travel programs with Loop Abroad, and we are here to help!
Scholarships are a terrific way to cover some or all of your tuition for a Loop Abroad program. When you look for scholarships for pre-vet programs, you need to look at all your options!
Benjamin A. Gilman International Scholarship:
The Gilman Scholarship could fund $5000 of your tuition and the next deadline is March 9 at 11:59 pm Pacific Time!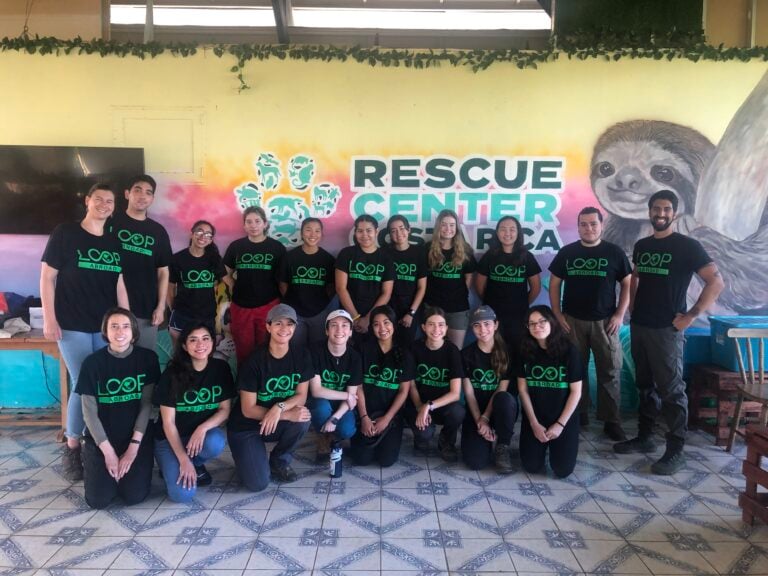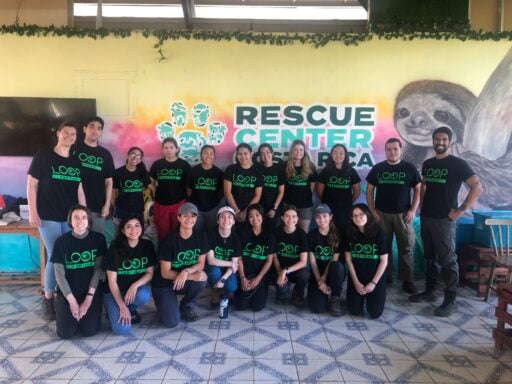 The Gilman Scholarship was designed to help students of limited financial means have the opportunity to study abroad – online or in-person. Nearly a third of applicants are awarded the scholarship! This is a great opportunity to help cover your tuition.
Students can receive up to $5,000 for travel or virtual programs. The scholarship can be applied to any of our online programs, to our semester programs, or one of our 2-week programs.
Along with their application, students must submit two essays, the Statement of Purpose Essay, and the Community Impact Essay. Students must also upload their transcripts (unofficial or official). For more information on the application guidelines, please click here.
See the official website and read about Loop Abroad students who have received this scholarship. If you are a US citizen receiving a Pell Grant and currently enrolled in college or university, we encourage you to apply for this scholarship. The March 2023 Deadline application will open in mid-January 2023 for applicants whose in-person programs or internships start between May 1, 2023 to April 30, 2024. This cycle encompasses Summer 2023, Fall 2023, Academic Year 2023-2024, and Spring 2024 programs or internships. The application deadline is Thursday, March 9, 2023 at 11:59pm Pacific Time, and the advisor certification deadline is Thursday, March 16, 2023.
Loop Abroad "Vet Squared" Initiative
Loop Abroad has committed $10,000 in annual funding to program participants joining us from a military background. If you are active duty military or are a veteran, and are considering a career in veterinary medicine, we hope you'll consider applying to join a Loop Abroad program.
Scholarships of $500 – $1,000 are available for in-person programs. Scholarships of $1,000 – $3,000 are available for select self-paced virtual programs, which can cover the full cost of a virtual program.
Please find more details here.
Loop Abroad Dr. Erica Ward Scholarship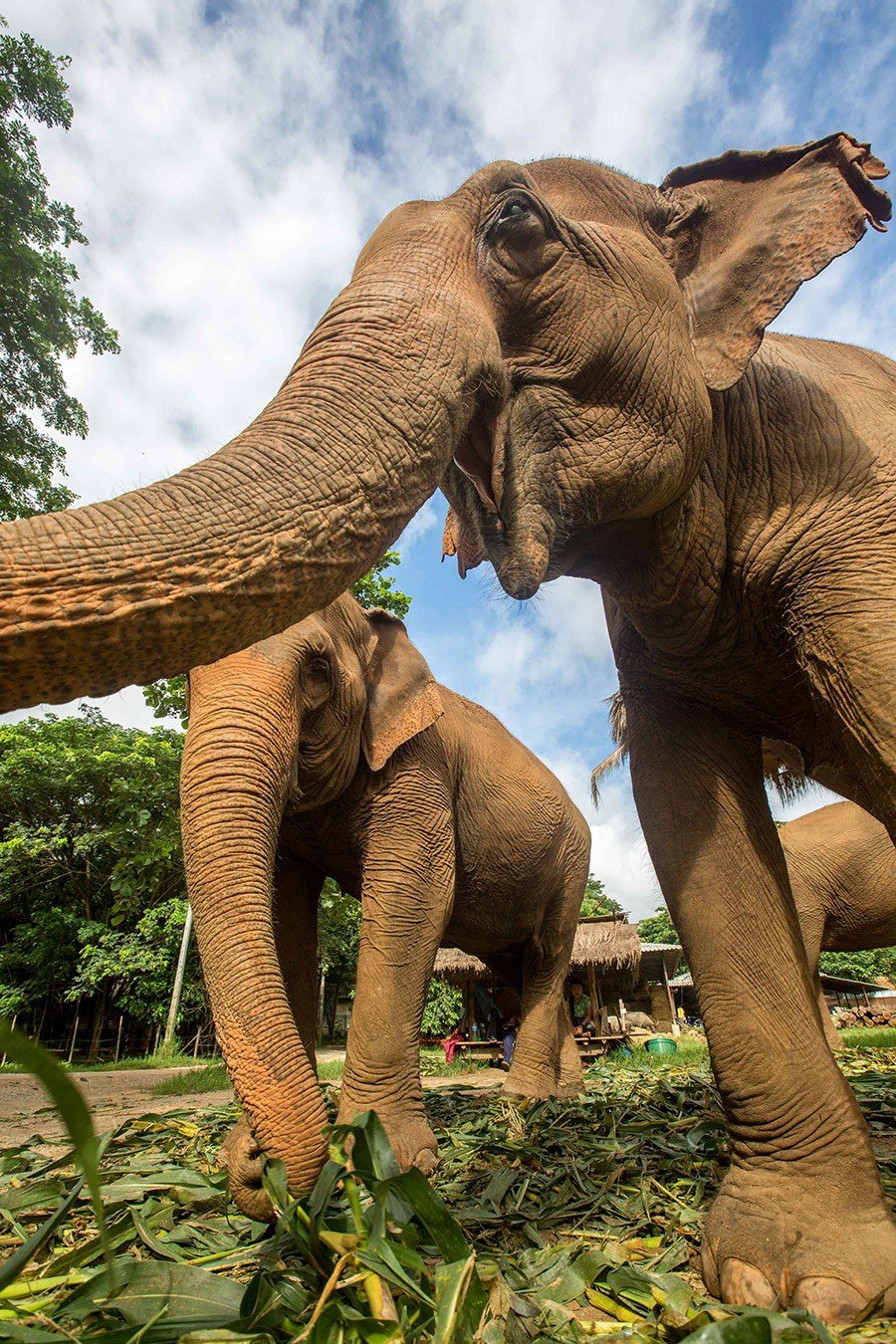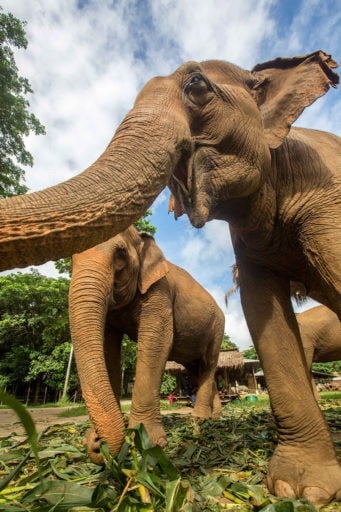 Loop Abroad is offering one FULL TUITION scholarship to cover one travel program (up to 2 weeks) of your choice.  Applications for 2023 are now CLOSED. Applications for 2024 will re-open in January 2024. We're proud to add this to the list of scholarships for pre-vet programs.
Who can apply: This scholarship is open to all students age 18 and over. You do not have to be a US Citizen. You do not have to be currently in school. 
You do not have to complete an application to Loop Abroad in order to be selected for the scholarship. The scholarship winner must be able to complete the Loop Abroad enrollment paperwork, requiring a doctor's signature, and must meet all safety requirements of program enrollment.
Note: if you have already applied to Loop Abroad and been accepted, you can still apply for this scholarship. If you have made any payments toward tuition and later receive the scholarship, your payments will be refunded.
Criteria for selecting the scholarship recipient: 
We will consider financial need, commitment to conservation and/or animal science, academic performance, and ability to be a positive team member as factors in our decision. We are not looking for the applicant with the highest grades or the most animal hours. We are not looking for the applicant with the saddest story. We are looking for a student who embodies Loop Abroad's values of teamwork, commitment to a cause, and hard work, and for a student who would not be able to otherwise afford Loop Abroad tuition (whether because of household income or recent change in circumstances).
Scholarship details:
This scholarship covers tuition to one Loop Abroad program with a duration of 1 to 2 weeks in the summer of 2023. It is not transferable to other individuals or future semesters. It does not include airfare, travel or medical insurance, passport, college credit fees (optional), visa (if required), or any optional incidentals during your program. Please understand that a full tuition scholarship does not make travel completely free: passport, airfare, and other expenses depend on the program location.
Once a scholarship winner is chosen, the winner will need to complete full application paperwork for Loop Abroad. The winner must then also complete the enrollment paperwork, which includes waiver forms and a medical form signed by a doctor indicating that you are able to safely participate in a travel program.
The scholarship winner agrees that Loop Abroad may publicize the awarding of the scholarship, including the recipient's information such as name and current university. The scholarship winner will be subject to all regular rules of participating in a Loop Abroad program.
How to apply:
To apply, you must complete the following three steps:
Apply for the Loop Abroad Dr. Erica Ward Scholarship here. The application requires a copy of your proof of household income (such as last year's tax return).
Follow @LoopAbroad on Instagram (instagram.com/loopabroad) and make an Instagram post about the program you're hoping to join, tagging @loopabroad and #loopabroad in the post. You do not need to mention that you have applied for a scholarship.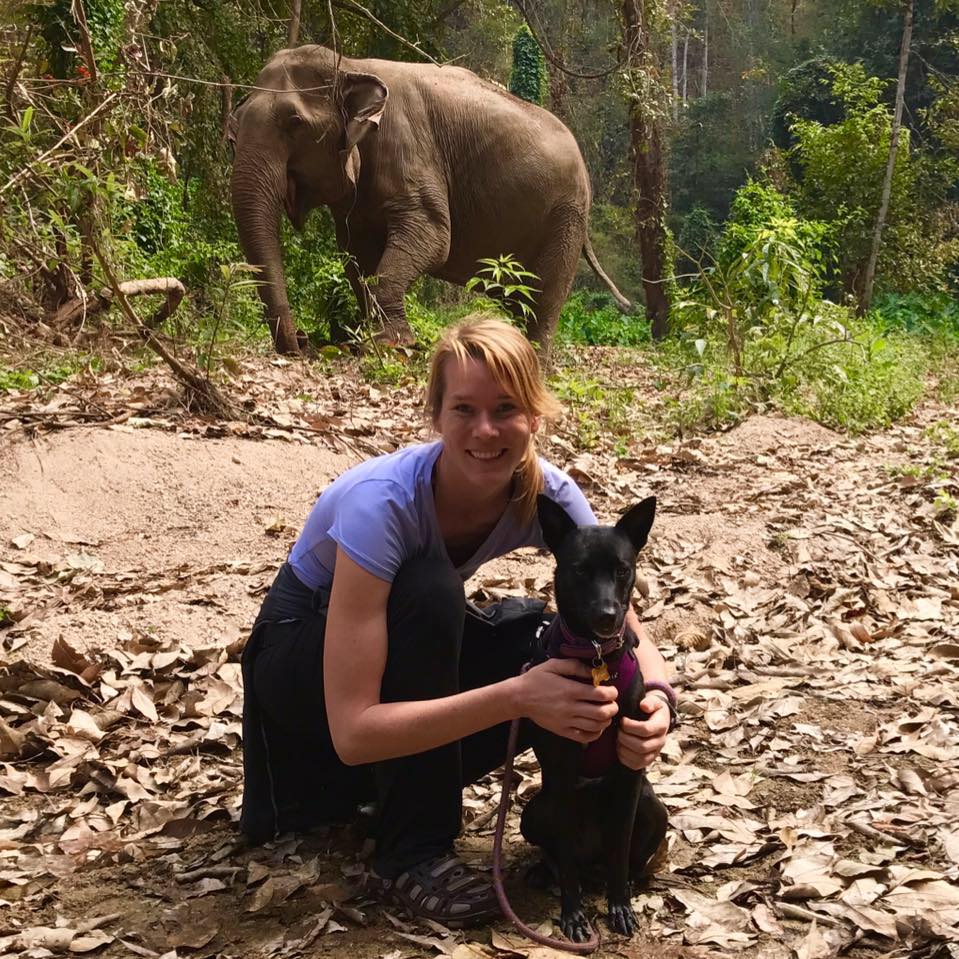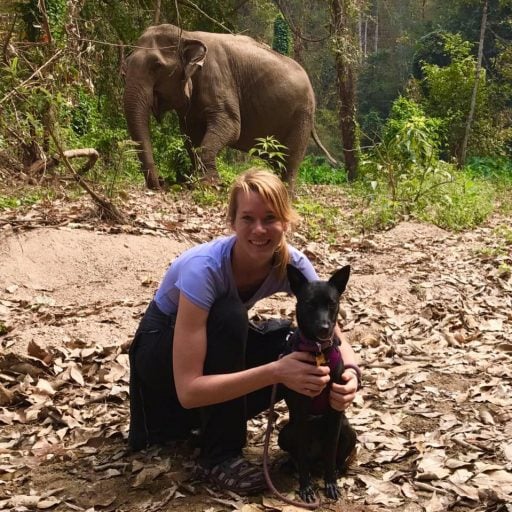 Why is it called the Erica Ward Scholarship? Dr. Erica Ward is our Academic Director. We believe that she embodies the values we are seeking in our scholarship applicants: she is passionate, dedicated, hard-working, and driven to make the world a better place. Dr. Ward consistently strives to find ways that Loop Abroad can support projects in need and help its students and alumni have fulfilling academic opportunities. We have decided to name this scholarship after her to honor her continued commitment to her values and purpose. (PS – She isn't dead. Please don't write your essay about honoring her legacy. She is very much alive and still working here. If you are a finalist for the scholarship, she will read your essay.)
Details:
The scholarship will be credited toward tuition for the winning student toward the Loop Abroad program of their choice.
The scholarship is non-transferable. If the student cannot attend, the scholarship will be void – it is not a cash prize and cannot be paid as such. Applicants must be over the age of 18. Citizens and residents of any country may apply.
ALL PARTICIPANTS IN LOOP ABROAD TRAVEL PROGRAMS MUST BE VACCINATED AGAINST COVID-19. All participants are subject to other COVID requirements, such as providing a negative COVID test taken within the 2 days prior to travel. If you are unable to meet these requirements, you may use your scholarship toward a Loop Abroad online program of your choice within the 2023 calendar year.
Loop Abroad reserves the right not to grant a travel scholarship for the 2023 year if there are no qualified applicants who have applied by the deadline.
The Gilman-McCain Scholarship: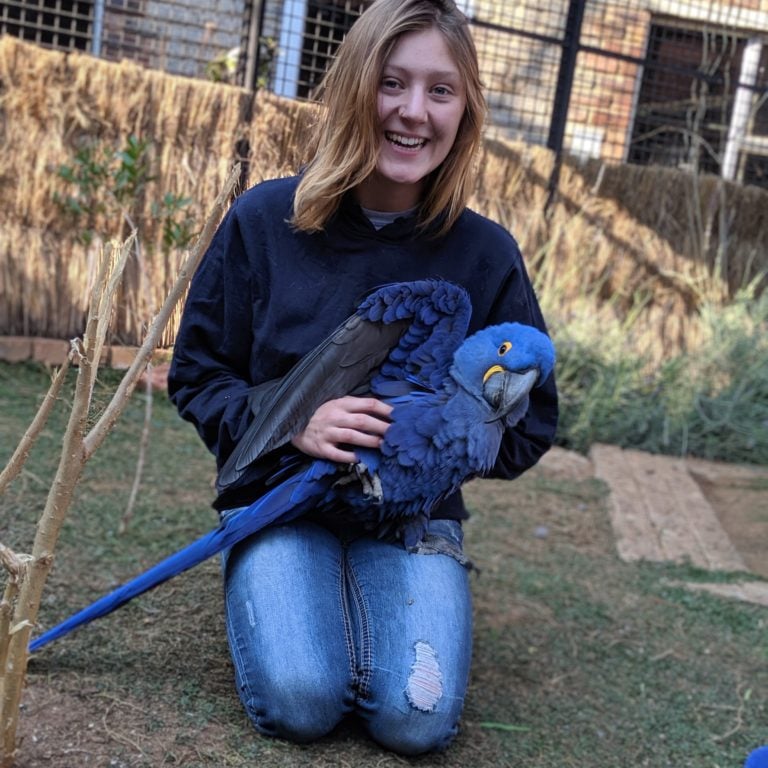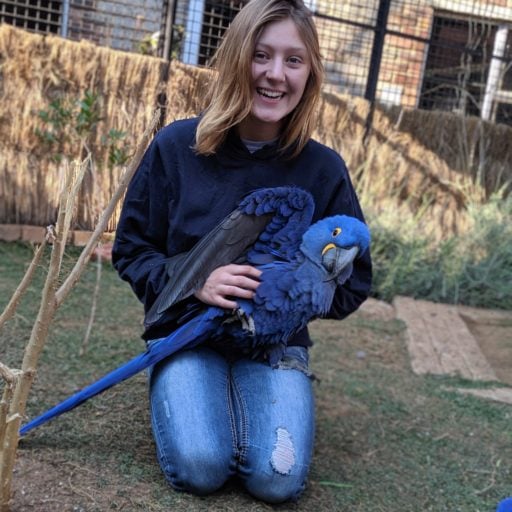 The Gilman-McCain Scholarship is a congressionally funded initiative of the Bureau of Educational and Cultural Affairs at the U.S. Department of State and named after the late senator John S. McCain from Arizona.
This scholarship is open to US citizen undergraduate students who are child dependents of active duty service members and receive any type of Title IV federal financial aid. Students can receive awards of up to $5,000 for 2+ weeks of international travel or online programs. The scholarship can be applied to any of our online programs,  semester programs, or 2-week travel programs.
The deadline for this scholarship is March 9, 2023.
Freeman-Asia Scholarships: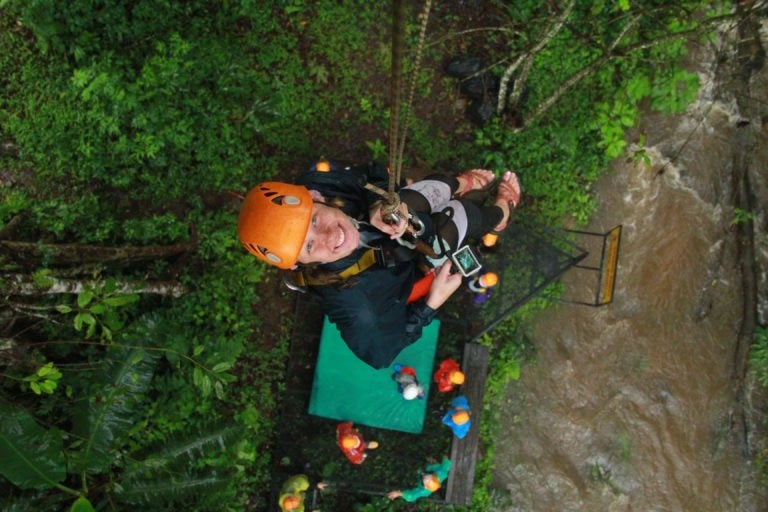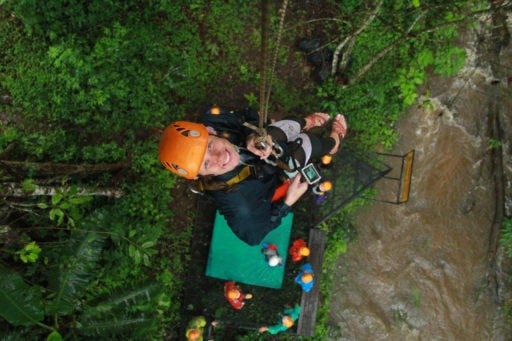 The Freeman Awards for Study in Asia (Freeman-ASIA) provides scholarships for U.S. undergraduate students with demonstrated financial need to study abroad in East or Southeast Asia. This scholarship is open to both US citizens and permanent residents who are undergraduate students at a two-year or four-year college or university.
Recipients can receive up to $3,000 in awards for summer programs. This scholarship can be applied to our Thailand programs for 2+ weeks.
In order to apply, students must fill out an online application. Read the scholarship instructions here and the eligibility requirements here.
All student applications for Academic Year 2023-2024, including the following terms: Summer 2023, Fall 2023, Academic Year 2023-2024, Spring 2024, and Calendar Year 2024, are expected to open in February 2023.
The Fund for Education Abroad: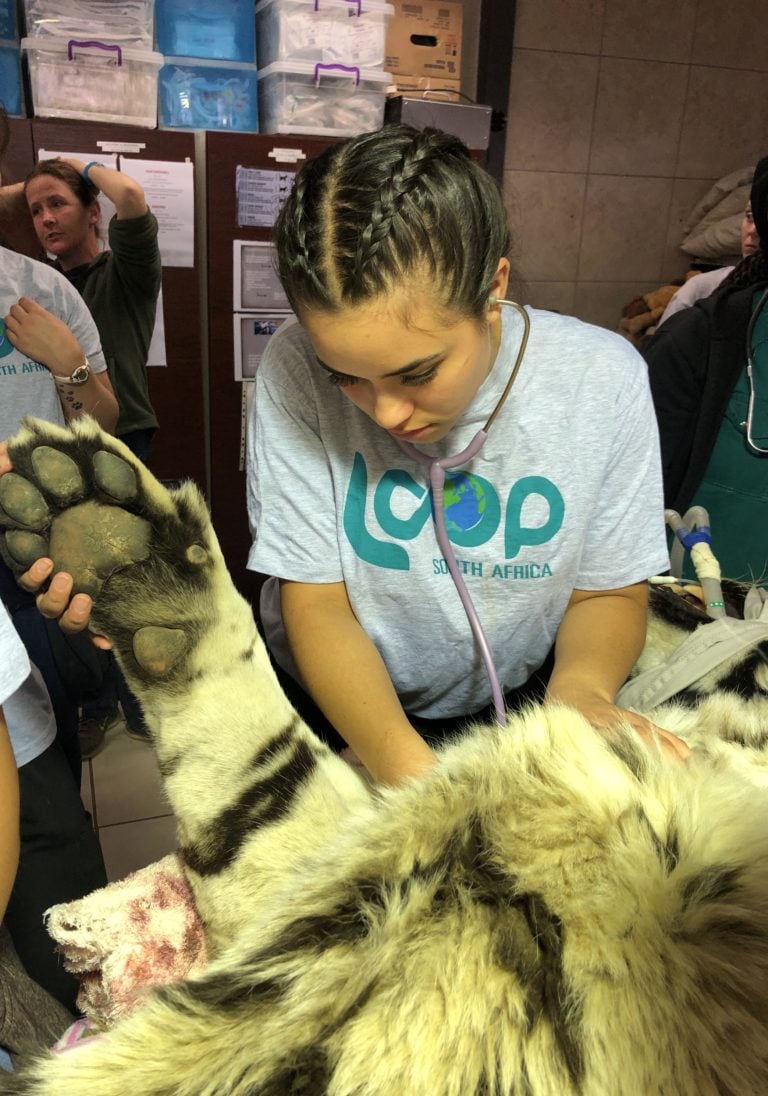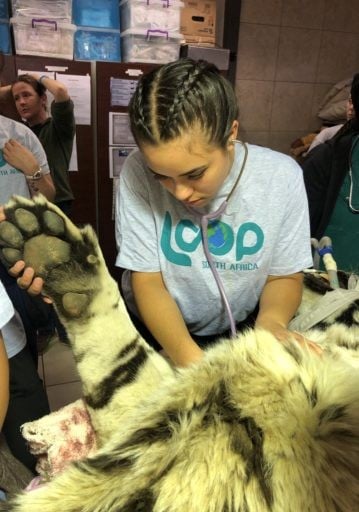 The Fund for Education Abroad (FEA) invests in promising students with financial needs who wish to study abroad. Potential applicants who meet our eligibility requirements may participate in any international education program that meets their academic objectives.
This scholarship is open to US citizens or permanent residents currently enrolled as an undergraduate at a college or university in the US. Scholarships range from $1,250 – $10,000.
Along with their application, students must submit a financial aid form (filled out by the financial aid office at their school), one recommendation letter, and a copy of their unofficial transcript.
Applications for Spring 2023 (programs from January- May) are due by September 15, 2022 at 12pm (noon) EST. Students may review the scholarship and application instructions here.
Scholarships of note that you can apply for through the Fund for Education Abroad include:
The Hiliary Echo Douglas Memorial Scholarship – for students studying abroad in Southeast Asia
Boston Area Study Abroad Association Scholarship – for students with schools in Massachusetts, Maine, Vermont, New Hampshire, Rhode Island, or Connecticut.
Rainbow Scholarship – For LGBTQI students that participate in a high-quality, rigorous education abroad program.
Malú Alvarez Global Access Scholarship- Five scholarships for semester-long programs to be awarded for study in any country.
NAFSA Tamara H. Bryant Memorial Scholarship– These funds are awarded to African-American undergraduate students in the United States who hope to study abroad.
Gateway International Group Education Abroad Scholarship- Scholarship awarded to those who are first-generation college students, or those whose home or college of study is in Kentucky.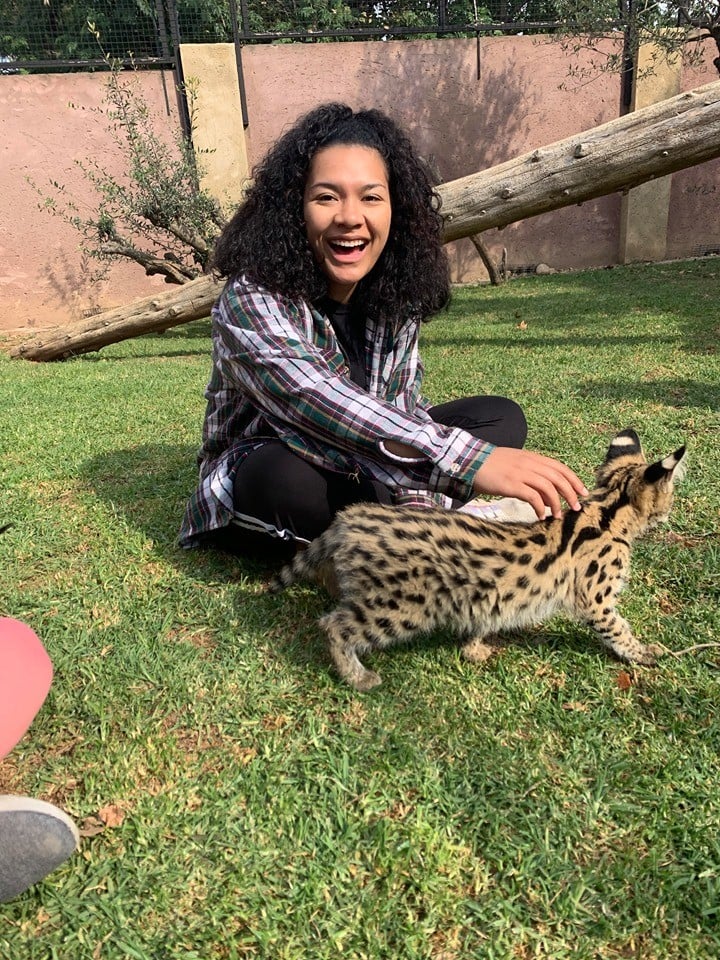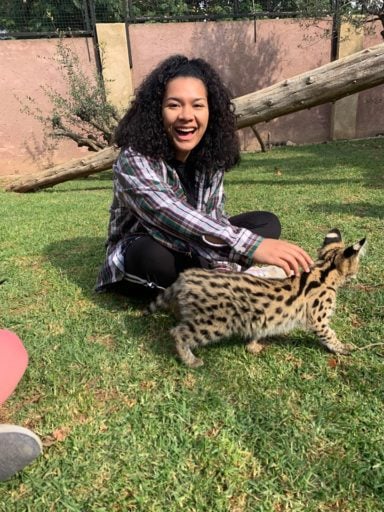 SeniorCare.com Aging Matters Scholarship
SeniorCare.com continues to bring more awareness to the key issues we face as an aging population. For the 8th consecutive year, we will be awarding an annual college scholarship to an individual that best demonstrates to us why "Aging Matters" to them. A $1500 scholarship will be given annually to a selected college student that currently cares for an aging loved one, works within the senior community, or intends to pursue a career that will have an impact on the elder population. Any existing student (or incoming freshman), in good academic standing, at a 2 or 4-year accredited college can apply for this scholarship. The recipient will demonstrate a unique and admirable understanding and desire to show us that "Aging Matters" to them.
All applicants can get more information and apply online here. Applications are due May 15, 2023.
First Trip
FirstTrip.org offers scholarships for students who are studying abroad for the first time. At the time of writing, Thailand, Costa Rica, and Belize programs would be eligible for these $1,500 scholarships. Find out more and apply at FirstTrip.org. Applications are rolling and suggested to be submitted at least 3 months before your program. They also have funding available for passports ($130) as well as some other supplemental awards.