We experienced incredible demand for this program during the summer!
Check out the fall program dates below – we will keep helping stray and community animals as long as we can!
Gain clinic experience and support animal rescue…
from anywhere on Earth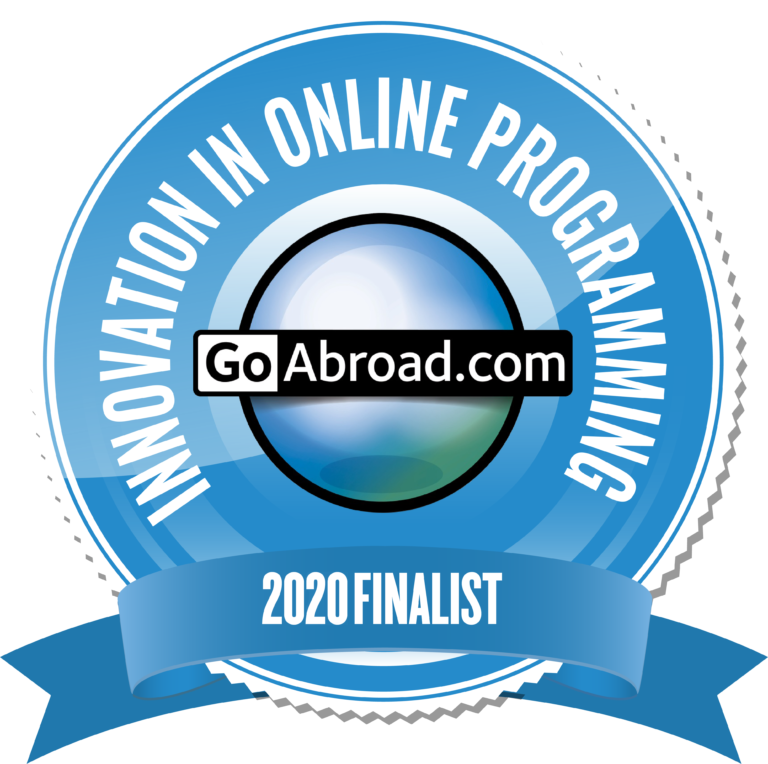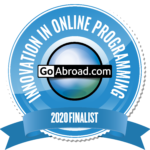 Loop Abroad is proud to offer remote internships to allow students around the world to learn from and support the year-round work of the Adopt Meow Rescue Center and the Dog Rescue Clinic in Chiang Mai, Thailand. Even if you're stuck at home, you can be learning real-world clinical skills directly from a veterinarian and contributing resources to help cats and dogs in need in communities across Chiang Mai province.
You will shadow the Loop Abroad veterinary team as they visit and support several rescue projects in need of veterinary services. Your tuition sponsors the time, medicine, and supplies especially needed now as many families can no longer afford to take care of their animals.
Animal Rescue Interns will be mentored and supervised over interactive video calls in English by our passionate and dedicated team: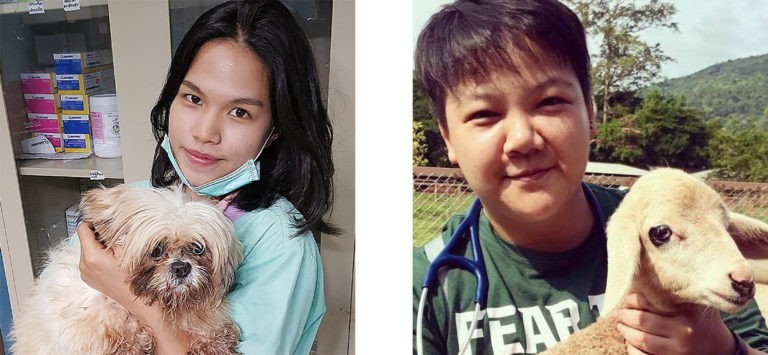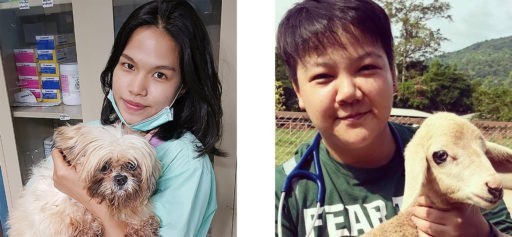 Dr. Pijitra Seeta (left, "Dr Eve") is the Loop Abroad Clinic Manager and an experienced small animal vet with many years of experience at the Elephant Nature Park dog and cat shelter that takes care of over 1000 animals. Kitiya Pinmaneenopparat (right, "Kay"), is the Thailand Country Director, and before her years of service with Loop Abroad was a Language and Culture Trainer for the U.S. Peace Corps.
This internship includes 80 veterinary hours that can be recorded on your VMCAS application to vet school.
Students completing this internship earn a Certificate in Companion Animal Management in Rescue and Shelter Environments from Loop Abroad.
Adopt Meow Rescue Center
In recent weeks, no cat center in the area has been continuing to move more stray cats and kittens from the street into forever homes than Adopt Meow. But volunteers are scarce and it takes a lot of veterinary care to keep accepting stray cats during this time. This center is 100% run on donations.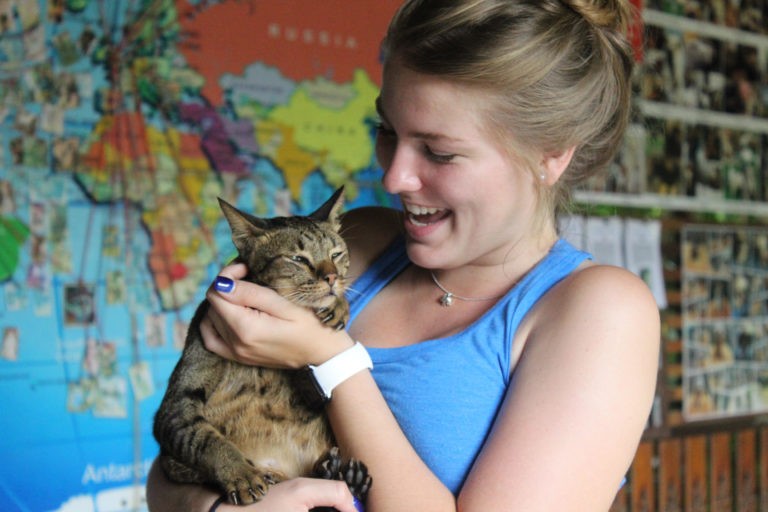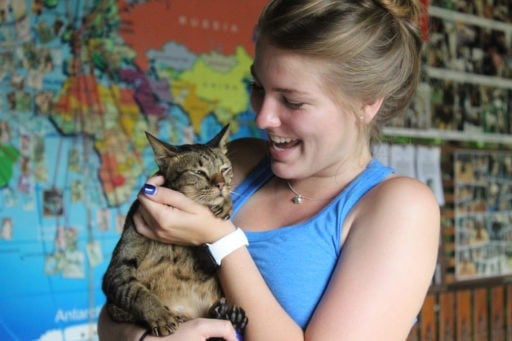 At this center, you'll be discussing the following topics as the veterinarian demonstrate clinical skills:
History and role of the shelter
Cat shelter design, quarantine protocol, and managing infectious diseases
Common cat infections in tropical environments
Cat restraint and human safety
Cat physical exam techniques – what to look for
Preventative medicine for kittens and adult cats
Blood collection and FIV/FeLV/FIP tests
Geriatric cat care
Feline skin, fecal, and ear samples – collecting and processing
Dog Rescue Clinic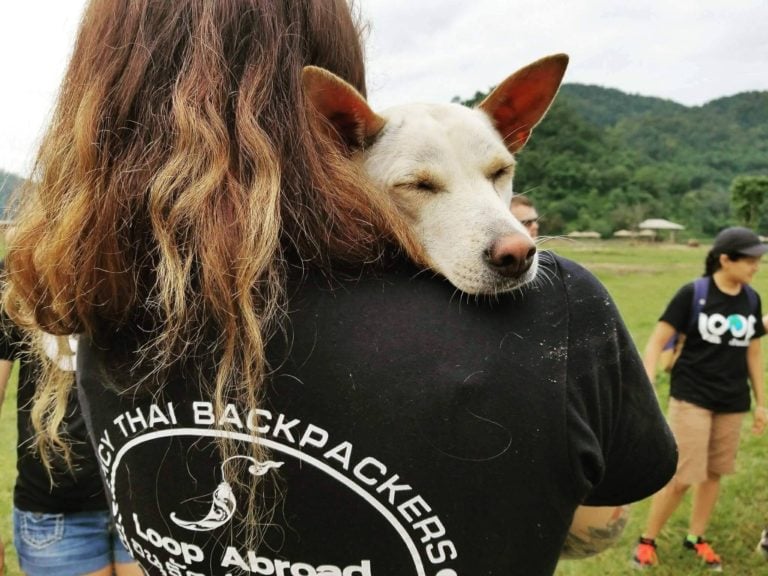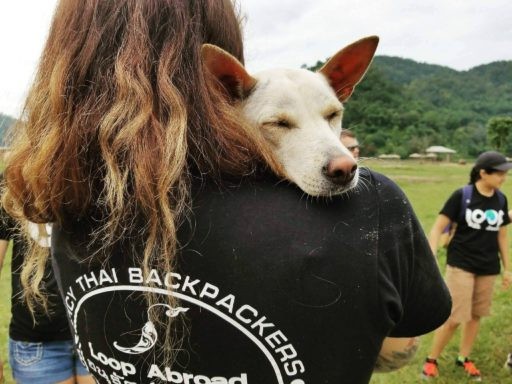 Provide free physical exams, flea treatments, eye treatments, and spay and neuter surgeries for dogs throughout the community surrounding the Dog Rescue Clinic. At the clinic you will be observing and learning about:
Canine physical exams
SOAP notes
Skin and ear samples and cytology and identification of common skin diseases in Thailand
Blood draw technique, blood smears, and hematocrit tests
Fecal floats
Additional lessons: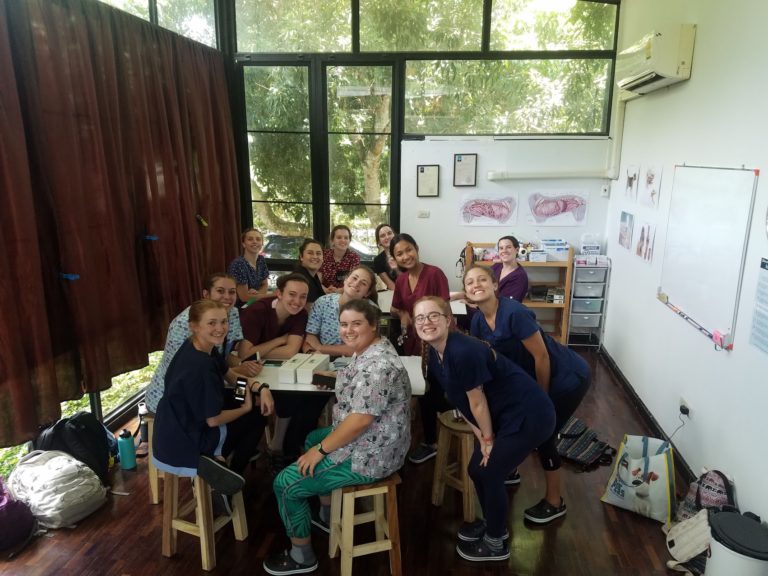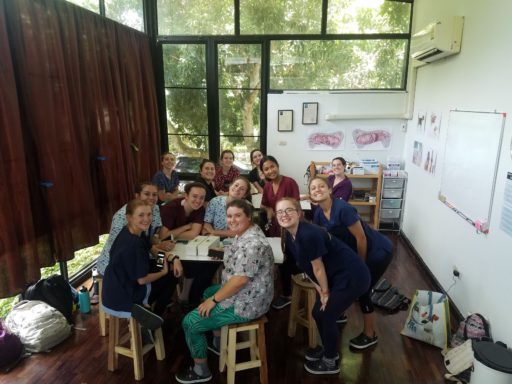 Across both the cat and dog centers, you will be also learning:
Sterile gloving techniques and surgery instruments
Drug dose calculations, fluid calculations
Spay and neuter anatomy
Canine and feline spay and neuter techniques
Anesthesia overview
Post-operative exams and follow-up care
Radiography, in cases of cats or dogs injured by cars (a sad but common occurrence in Thailand)
Role of fostering and adoption across cultures
Students may apply from anywhere in the world.You must be fluent in English and have internet fast enough for video call (minimum 1Mbps) and a computer with video playback, microphone, and sound. No experience with zoos or veterinary medicine is required.
Internship Tuition
**Since COVID-19 has disrupted many students' travel and educational plans for Summer and Fall 2020, we are heavily discounting tuition to help pre-veterinary students meet their goals.
We will also be offering an Early Enrollment Discount for Fall 2020 students who enroll by August 15.
Fellowship
Full Tuition
Fall 2020 Early Bird Rate
6-week fellowship
$2000
$1495
University credit is not offered with this internship.
There are no additional readings, technology subscriptions, or course materials you have to purchase to participate in this fellowship.
Dates, Meeting Times, And Deadlines
Summer 2020
Fall 2020
Each week, you'll be shadowing the veterinary team by video call at the times above. Groups are limited to 12 interns so all Animal Rescue Interns can ask questions and get one-on-one mentorship.
Enrollment is rolling and sessions will close as soon as they fill. If a fellowship session is still listed here, there are still positions available.