Get hands-on with veterinary medicine in elephant sanctuaries, zoos, veterinary hospitals, and marine conservation centers.
Now accepting applications for Spring 2018, Fall 2018, and Spring 2019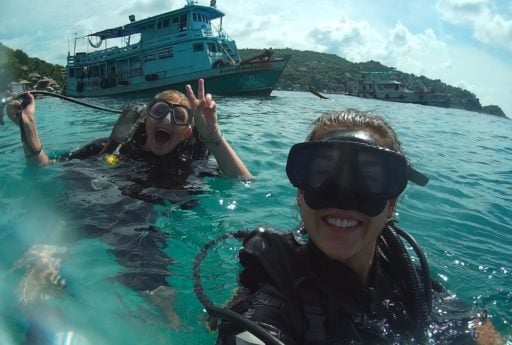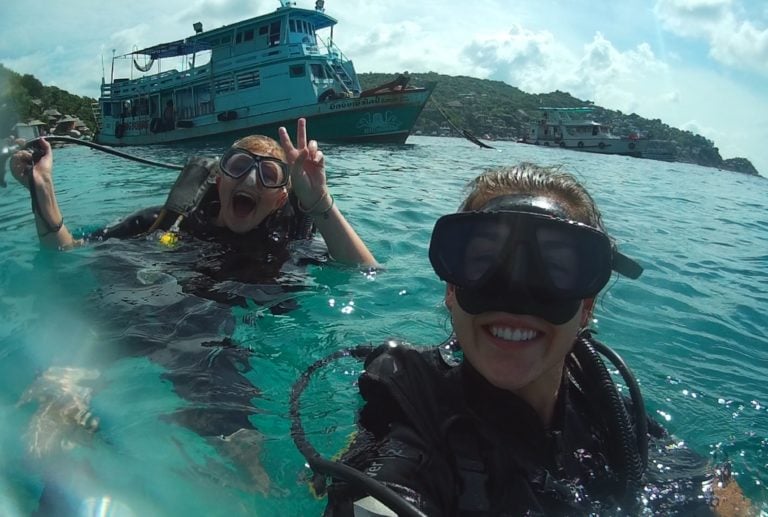 The semester is designed with pre-veterinary students in mind. Our small, hands-on classes are taught by veterinarians with extensive experience in their fields in shelter, sanctuary, and clinic settings.
We know that spending a semester abroad can be daunting for pre-vet students. We're available to answer all your questions about credit, financial aid, and coursework to make sure this semester abroad is the perfect fit for you!
The Veterinary Semester Abroad has been selected as a Runner-Up for Best Gap Year Program in 2018-2019 on GoAbroad.com!
"As a pre-veterinary student, it was difficult finding a study abroad program…. I wanted to experience a completely new culture but also knew that I needed to gain more veterinary experience. I almost gave up hope in finding the perfect program, but then I heard about Loop Abroad." — Antonia L., Spring 2017
Read what other students are saying about this program on GoOverseas.com!
Program Highlights: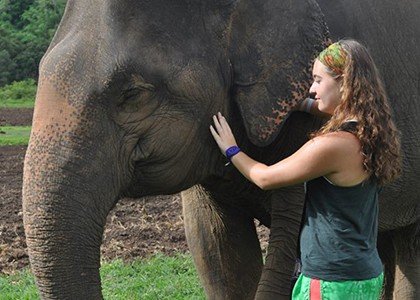 Based in Chiang Mai, Thailand, a beautiful, bustling city rooted in an ancient culture and surrounded by an amazing variety of ecosystems yet many wildlife in crisis.
Two weeks learning about elephants in a shelter where you will observe and assist the veterinary team with everything from physical exams to basic healthcare.
Two weeks on Turtle Island "Koh Tao", staying a few steps from the beach! Snorkel over coral reefs surveying coral health, tropical fish, and more. SCUBA Open Water diving certification is included for Spring and Fall 2018 semesters. Learn from the conservationists and experts at the New Heaven Reef Conservation Program. Search for local sea turtles and shark populations and help conserve their habitat!
One week at a wildlife center learning about exotic veterinary medicine – restraint, physical exams, welfare and enrichment for a variety of species.
Two-week practicum working in a companion animal clinic alongside Thai veterinarians.
Two-week Companion Animal Management course taught at a Thai dog shelter, providing hands-on experience and case studies.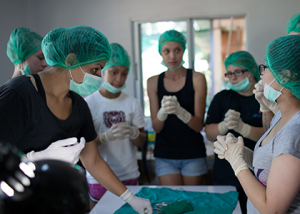 The Veterinary Semester Abroad is designed to enhance your pre-veterinary knowledge, skills, and experience. Learn how it can add to your Veterinary School application. We can match students with internships, research opportunities, and travel adventures in Chiang Mai and throughout Southeast Asia.
Many students find that they can use their federal, state, and institutional aid, loans, and scholarships to pay the semester fee. Additionally, students can choose to receive a transcript from our university partner, a fully accredited US-based institution. Please contact us so we can help you figure out your options.
The AVMA says "If you have the opportunity to work… for veterinarians who work with different species, that's a bonus that can make you more appealing to a veterinary school admissions committee." We're proud to offer you that opportunity!
Some of our students have been recording their experiences on a video blog. Check it out!
Locations
We're always excited to share what we love about Thailand
The semester is based in Chiang Mai, which is home to many of our staff and holds a special place in the hearts of all of our alumni. Chiang Mai offers unparalleled cultural and animal experiences in a relatively safe and comfortable environment. Check out the many other places our studies will take us!
Coursework
Hands-on veterinary experiences from dogs and cats to exotics and elephants
The semester is divided into blocks so that you can focus on one course at a time immersed in a shelter, sanctuary, or clinic setting. With each block, you will build and practice new knowledge and skills. The coursework is demanding, but you will go home with memories of a lifetime and key experiences that will prepare you for your veterinary training and career.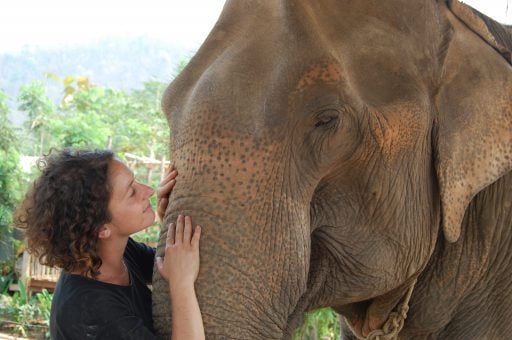 The semester in Thailand is comparable to a full semester of courses including labs at your home institution.
Please note: we have listed credits based on the number of hours of instruction, homework, and fieldwork in each course. But the number of credits you receive at your school will vary depending on how you apply for credit and how your school grants it. Through our university partner (School of Record), we can offer all students a full transcript.
Here are the courses offered each semester, but the sequence may be different for different groups and different semesters.
Thai Culture and Language - 3 credit
Companion Animal Management - 3 credits
Veterinary Surgical Skills - 2 credits
Veterinary Clinical Practice and Skills Practicum - 2 credits
Marine Animal Anatomy, Biology, and Conservation and Lab - 4 credits
Elephant Medicine and Management - 3 credits
Wildlife Conservation and Care - 3 credits
Total - 20 credits
Course topics and itineraries are subject to change based on the discretion of veterinary instructors.
Thai Culture And Language
Companion Animal Management
Veterinary Surgical Nursing
Veterinary Clinical Practice and Skills Practicum
Marine Animal Anatomy, Biology, and Conservation and Lab
Elephant Medicine and Management
Wildlife Conservation and Care
Fall or Spring Break
Vet hours
Unforgettable animal experiences in Thailand and much more
Courses Designed for Pre-vets
We understand pre-vets. You can't let a semester pass without making progress towards a competitive vet school application. Join us for animal experiences you can't get anywhere else on the planet all while developing hands-on veterinary skills, building your resume, and having an amazing adventure in Thailand. You won't waste a moment.
Research and Veterinary Experience Hours
When you apply to vet school, you have to describe and record hours for three kinds of experiences: research experiences, veterinary experiences, and animal experiences.
In our semester, you'll log 250+ hours working with a US veterinarian (DVM) and 20 hours of research.
Explore Many Areas of Veterinary Medicine
Studying in Thailand means you'll get to experience a ton of different areas of veterinary medicine, which can be an advantage for admission to vet school. North Carolina State University's College of Veterinary Medicine says:
"… [S]upervised experiences in three or more different areas are highly recommended for a competitive application…. small animal, large animal, research, food animal production, exotic, aquatic, wildlife, zoological medicine"
Loop offers veterinarian-supervised experiences in five of these areas!
Small animals
Exotic animals
Aquatic animals
Wildlife
Zoological medicine
Referring to who gets into vet school, the AVMA says…
"If you have the opportunity to work …for veterinarians who work with difference species, that's a bonus that can make you more appealing to a veterinary school admissions committee. Get as much experience as you can while you have the opportunity."
Cross-cultural Shelter and Clinical Experience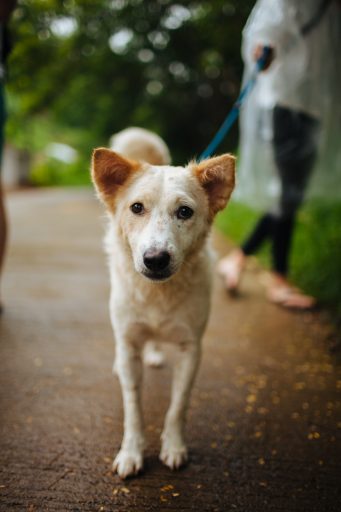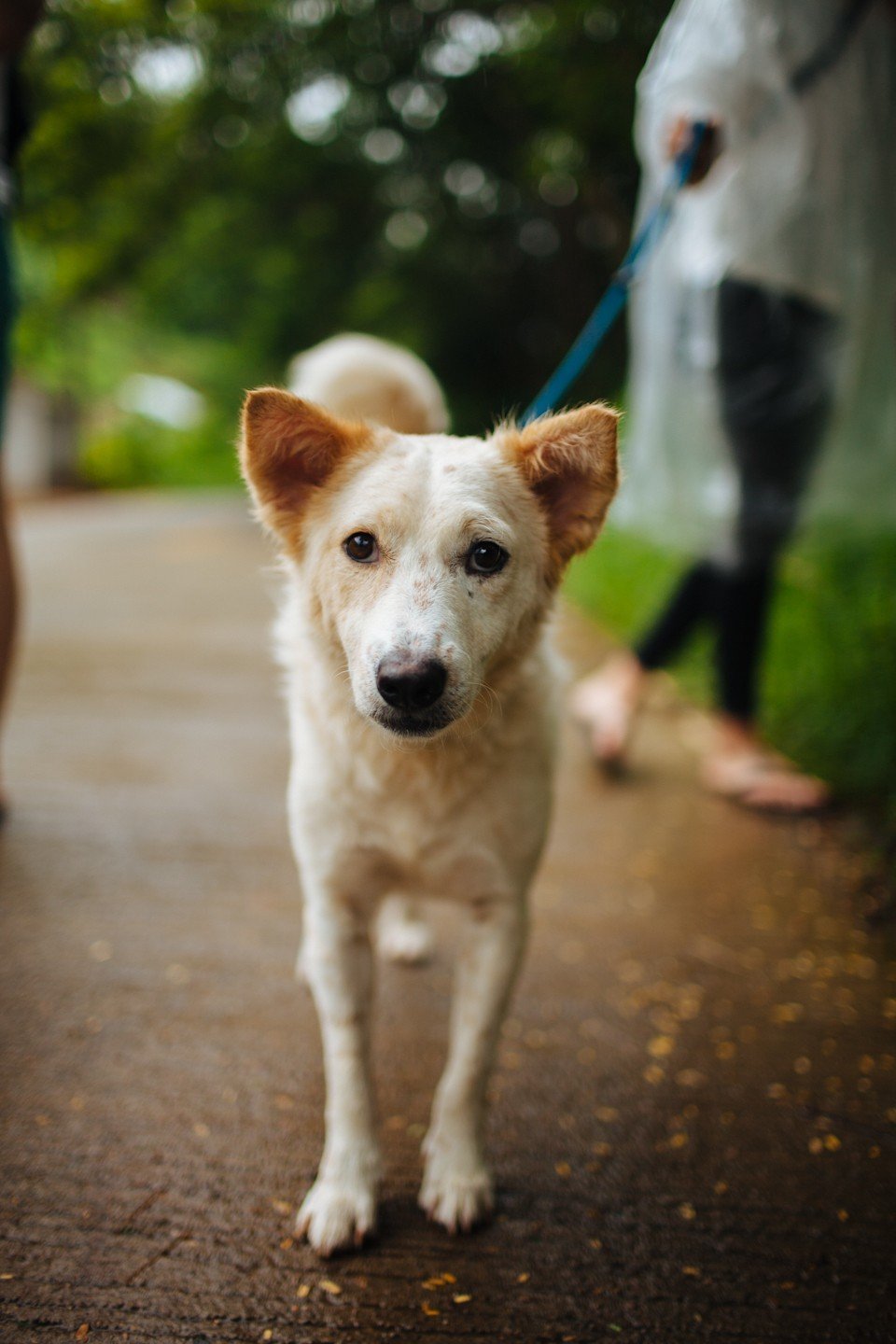 According to the AVMA, "volunteering at shelters or rescues can provide animal handling experience that will help make you a better candidate [for veterinary school]."
With Loop, you'll study shelter management while assisting in a shelter. You'll study marine vertebrates and then identify them while diving over a coral reef. You aren't just shadowing at the clinic down the road — you're learning first-hand about the communication challenges of practicing in cross-cultural organizations.
Our semester is designed to give you not only technical knowledge and animal handling experience, but the cultural and communication skills to make the most of your training.
Workshops to Support you in your Veterinary Goals
We offer faculty-led workshops to help you with every aspect of applying to Veterinary School and advancing your career. Covered topics include:
Writing and updating a resume
How to talk about your experiences in interviews
Seeking and finding additional experience
Securing letters of recommendation
Writing an admissions essay
The vet school application process
Veterinary career options
Calendar
Spring Semester 2018
Fall Semester 2018
Spring Semester 2019
Tuition
We know studying abroad is a big investment. If you are considering applying, let us know! We can walk you through each step from talking with your school advisors to making the program affordable for you.
Semester Fee
The Veterinary Semester Abroad comprehensive fee of $21,450 covers much more than just tuition:
Tuition for 20 course credits
Housing in Chiang Mai
Food – all meals during the semester, including group meals and meals on your own
Accommodation and fees at wildlife sanctuaries during field courses
Transportation for field courses, including airfare to and from Turtle Island
Course readings and materials
Clinic and lab supplies
That means that you do not pay any additional fees for labs, books, housing, meals, or in-country transport for courses during your program.
Note: International airfare to and from Thailand is not included.
Financial Aid
Many students studying abroad use financial aid such as grants, scholarships, and/or loans to help pay their tuition and program fees.
Because we offer transcripts through our US university partner (School of Record), you may be able to use your state, federal, and/or institutional aid and loans towards the semester tuition.
There are also several outside scholarships designed for students studying abroad. Contact us for recommendations. We will support your application!
Loop Abroad also offers a limited number of awards for semester students ranging from $500 to $5000 based on qualifications and financial need.
Student Blog
During the Fall 2016 semester,
Antonia L., a Zoology Major at Michigan State
, kept a video diary of her adventures. Antonia was featured both in her
college newspaper
and
department website
.
How to Apply
The Veterinary Semester Abroad in Thailand is open to students from all academic backgrounds, not just pre-vet students.
We welcome students to study with us as a gap year after high school to decide if they want to pursue a veterinary education. We also welcome students who have completed an undergraduate degree but want to enhance their vet school application.
We are proud to often host students on their first trip abroad as well as students who are seasoned international travelers. You do not need to be a US citizen to apply.
We understand studying abroad is a big decision — we'll walk you through every step. We can help you figure out if it's a good fit and how research, internship, and course credit as well as financial aid would work for you.
For more application requirements, please see the first page of the application.
Reading List
Learn more about Thai culture, conservation, elephants, or veterinary medicine
A special thanks to Charlotte Leonetti, teen book reviewer and student travel blogger, for helping us put together this book list from the huge amount of choices available. You can purchase any of the books on our suggested reading lists at the links below.*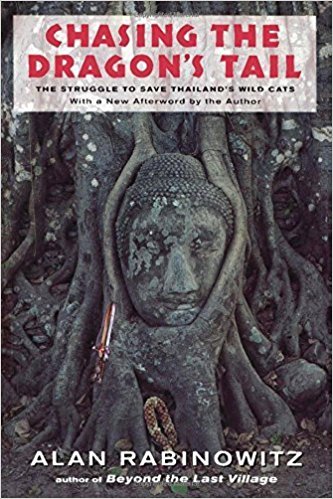 Chasing the Dragon's Tail: The Struggle to Save Thailand's Wild Cats, by Alan Rabinowitz. Alan Rabinowitz is one of the leading authors on protecting large cats in the wild. He is the director of the Science and Exploration Program at the Wildlife Conservation Society, and has led research expeditions all over the world. He is known for founding the world's first jaguar reserve, which lies in Belize. This book is a sad and beautiful tale of the author's struggle to understand Thailand and to help save the wild cat population of Thailand.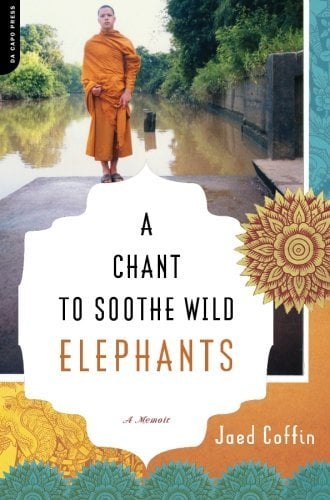 A Chant to Soothe Wild Elephants, by Jaed Coffin. Jaed Coffin lives in Maine, and was raised in the United States as a Thai American. When he was twenty-one-years-old, he left college life in New England to be ordained as a Buddhist Monk in his mother's native village of Panomsarakram, Thailand. This book is the story of his time in Thailand, and explores themes of displacement, ethnic identity, and cultural belonging. (NOTE: this book isn't about elephants.)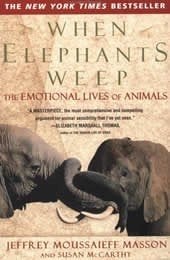 When Elephants Weep: The Emotional Lives of Animals, by Jeffrey Moussaieff Masson and Susan McCarthy. This New York Times Bestseller was heralded as "A masterpiece, the most comprehensive and compelling argument for animal sensibility…". Elephants are the national animal of Thailand, and are an important symbol in religion and culture there. They are also intelligent, social animals who are on the brink of extinction in Asia and Africa. This text is a great exploration of the emotional lives of elephants and an eye-opening tale for students of conservation and the behavior of animals, human or otherwise.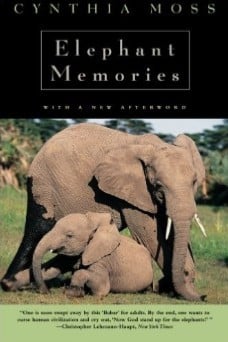 Elephant Memories, by Cynthia Moss. Cynthia Moss is founder and director of the Amboseli Elephant Research Project in Africa. As a study of a family of African Elephants in Kenya over twenty-seven years, this book is a moving and important book. "One is soon swept away by this 'Babar' for adults. By the end, one wants to curse human civilization and cry out, 'Now God stand up for the elephants!'", wrote Christopher Lehmann-Haupt of the New York Times.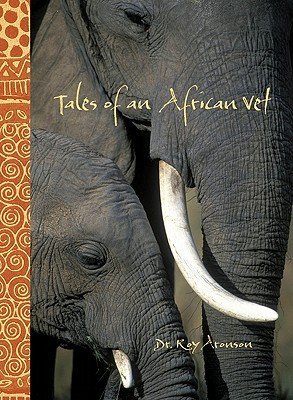 Tales of an African Vet, by Dr. Roy Aronson Booklist says, "For a veterinarian, it's one thing when one's patients are cuddly pet cats, dogs, and the occasional hamster. It's quite another when the cats turn out to be cheetahs, the dogs are part wolf, and the hamster? Well, that could be anything from a gorilla to an elephant, a puff adder to a crocodile. Through equal parts luck, timing, and desire, Aronson augmented his 25-plus-year career as a small animal veterinarian in South Africa with house calls to treat some of the world's largest and most dangerous creatures. Except that in Aronson's case, the "house" was anywhere from a rhino's cage at the renowned Pretoria Zoo to a lion's pride in the densest African bush. The case histories of the animals treated in these treacherous locations provide an exhilarating glimpse into the lives of numerous valuable and endangered species. As intrepid as Indiana Jones and as compassionate as Dr. Doolittle, Aronson shares harrowing, and sometimes humorous, adventures in an engrossing memoir about an unexpected career."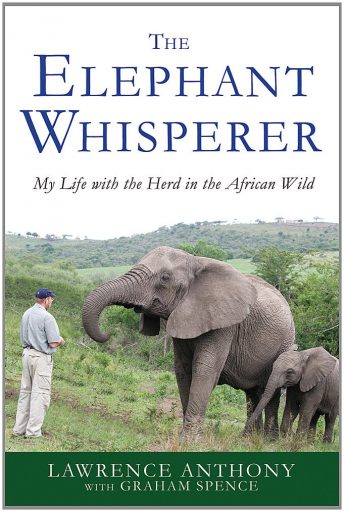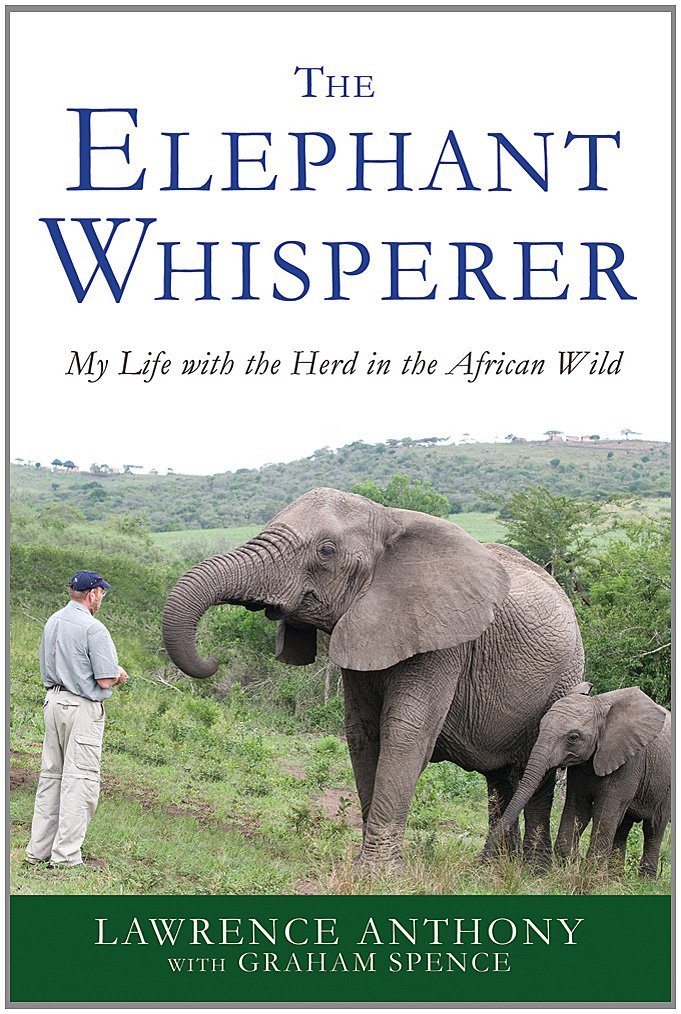 The Elephant Whisperer: My Life with the Herd in the African Wild, by Lawrence Anthony Publisher's Weekly says, "In 1998, prize-winning conservationist Anthony (Babylon's Ark: The Incredible Wartime Rescue of the Baghdad Zoo) purchased Thula Thula, "5,000 acres of pristine bush in the heart of Zululand, South Africa," transforming a rundown hunters' camp (dating to the 19th century) into a wild animal preserve and a center for eco-tourism. In 1999, Anthony agreed to take in a herd of "troubled" wild elephants, the first seen in the area in more than a century. Winning their trust, becoming deeply attached, and even learning how they communicate (deep, rumbling "whispers," sensed rather than heard), Anthony took enormous risks in the form of enraged elephants, distrustful neighbors, and poachers. Over time Anthony succeeds in his larger goal, winning support from the six Zulu tribes whose land borders the reserve ("most Zulus … had never set eyes on an elephant"); they eventually join Anthony's venture as partners in a larger conservation trust. An inspiring, multifaceted account, Anthony's book offers fascinating insights into the lives of wild elephants in the broader context of Zulu culture in post-Apartheid South Africa."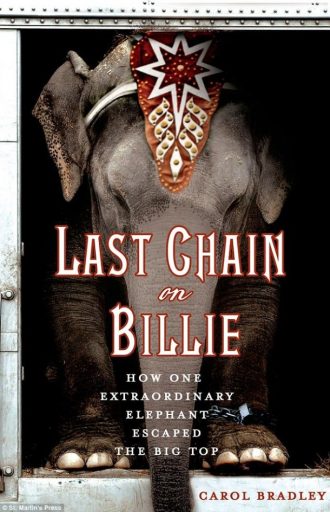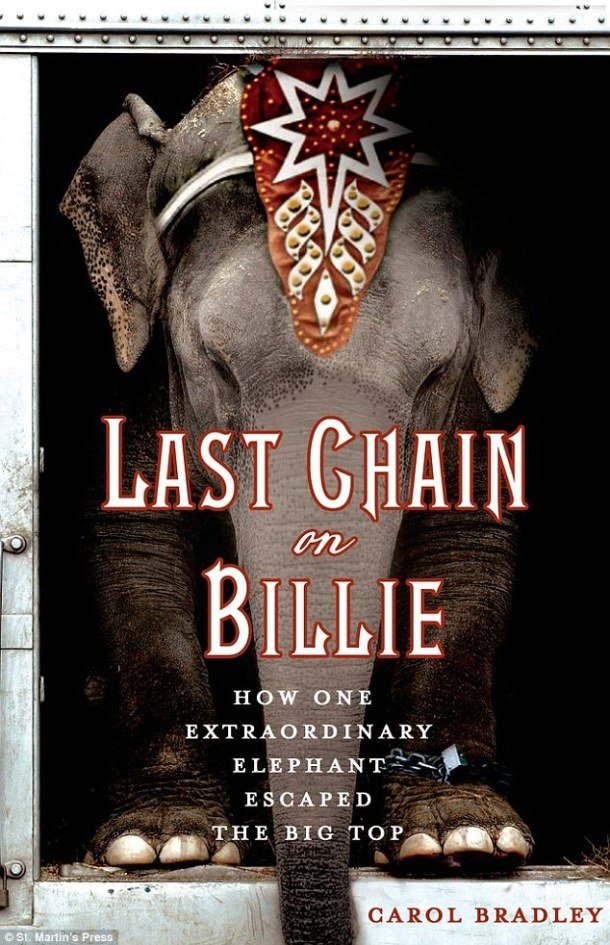 Last Chain on Billie: How one Extraordinary Elephant Escaped the Big Top, by Carol Bradley " Like the majority of captive elephants, Billie was captured as a calf, surfacing in the U.S. in 1966 as a four-year-old. After several years in a private zoo, she joined the circus, where she was trained to perform. Circuses are an extremely demanding environment for elephants, with constant travel from one town to another, multiple shows per week, and continuous noise. Although she learned difficult tricks and was a star, Billie rebelled and began to be known as a difficult elephant, gaining a reputation for attacking her trainers. Meanwhile, two former elephant trainers had grown disenchanted with circuses and the distorted lives that circus elephants lived, and they decided to found a sanctuary for former performing elephants in Tennessee. The story of how Billie got to the Elephant Sanctuary, and of how the sanctuary overcame the prejudices of both the circus and zoo communities, is both heartrending and uplifting. Full of details of the brutal life endured by performing elephants, of battles between Billie's owner and the U.S. Department of Agriculture over her ultimate fate, and of Billie's eventual adjustment to a life of freedom, Bradley's newest has produced a well-researched winner." – Booklist
*Links are affiliate links – thanks for helping to support Loop Abroad!